---
Jessica Cejnar Andrews / Wednesday, Oct. 27 @ 12:23 p.m. / COVID-19
Del Norte Resident Rebuts Crescent City Council's Stance on Vaccine Mandates, Will Send Letter to Newsom With Over 100 Signatures
---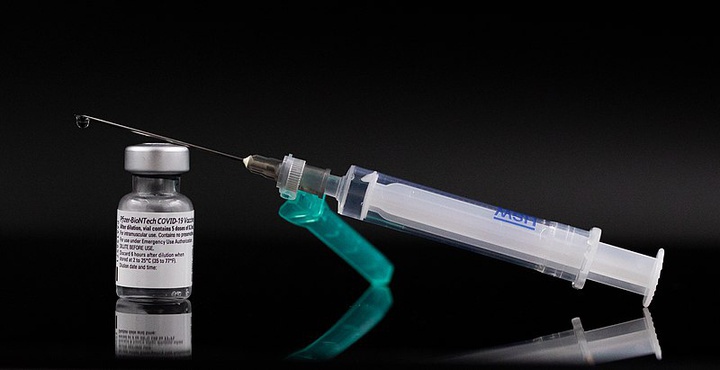 Previously:
• Stutz To Extend Mask Mandate, Says Downtrend in COVID Cases, Rise In Vaccination Rates Has Stalled
• Crescent City Council Sends Revised Letter to Newsom Opposing COVID Vaccine Mandates
• (Updated) Crescent City Council Pens Letter to Newsom Opposing COVID Vaccine Mandates, May Lift Test Protocol Next Week
###
Bothered by the Crescent City Council's stance on COVID-19 vaccine mandates, one citizen set out to assure Gov. Gavin Newsom that Councilors didn't speak for all residents.
In her rebuttal to the City Council's Oct. 4 letter to the California governor, Karen Harner said more people in the Facebook group she maintains — Del Norte County Local News & Events, which has 7,000-plus members — agree that health and safety restrictions shouldn't be relaxed.
Harner posted her letter on Facebook on Sunday, asking her members to indicate whether they wanted to add their name to the letter. More than 100 people responded.
"The story came out saying the City Council was sending this letter. I posted that in my group and it really irritated me," Harner told the Wild Rivers Outpost on Monday. "I made a comment on that story, 'I'm going to write Governor Newsom a letter saying the opposite,' and people started saying, 'will you put my name on that letter?' I get up this morning, there's 73 people (saying) yes so far."
Harner, who plans to mail her letter to Newsom before the end of the month, posted it on Facebook the day before Del Norte County Public Health Officer, Dr. Aaron Stutz told county supervisors he wanted to extend a mask mandate in workplaces and public settings.
Del Norte County experienced a 26 percent increase in the number of coronavirus cases from Oct. 18-24 over the previous week, Stutz said. That bump was likely due to cold and rainy weather that drove people indoors, he said.
Stutz also told supervisors that while Del Norte County's vaccination rate was pushing 50 percent — increasing by roughly 1 percent a week since the mid-August COVID surge — the number of people getting the vaccine has tapered off.
An ideal situation, Stutz said, would have the county's COVID-19 vaccination rate "somewhere around 55 percent," which could take four to six weeks.
On Oct. 4, Crescent City Mayor Jason Greenough shared the draft of a letter he wrote with his colleagues. After suggesting revisions, such as acknowledging the governor's opposition to a federal court order mandating correctional officers get the COVID vaccine, the Council voted 4-1 in favor of sending the letter to Newsom's office.
Councilor Raymond Altman dissented.
In its letter to Newsom, posted on Facebook on Oct. 7 — after it was revised and sent to the governor — Councilors thanked Newsom for the state's help in providing medical staff and other resources to get Del Norte County through the summer surge.
Councilors acknowledged the threat COVID-19 presents as well as the efficacy of vaccines to prevent severe symptoms and hospitalizations. But, the letter states, Councilors were concerned about impacts to healthcare professionals, correctional staff, educators and children in schools vaccine mandates could have.
"We also believe that when it comes to making personal medical decisions that education, encouragement and consultation with an individual health care professional are a far better approach than governmental mandates," the City Council's letter states.
Harner said the City Council's letter bothered her. If the Councilors were opposed to vaccine mandates personally, she said, they could have sent their own letter to the governor instead of one written on city letterhead.
"It makes it look like they're speaking for the city — everybody or the majority — and I don't think it's that way," Harner told the Outpost. "Del Norte County — even though it's a red county in a blue state — I don't want him to think that we are all in agreement for that. I wanted him to know some people in the very northern part of California have his back."
In her letter, Harner points out the incongruity between the City Council's statement to Newsom that vaccines are effective at preventing severe illness from COVID and its request that all vaccine mandates be removed and "no further mandates be enacted."
"How can they say in one breath that they know it's a real threat and then in the next ask to have the mandates be removed?" Harner asks Newsom rhetorically.
Referencing a Sunday ABC News article re-posted on MSN, "How did California go from the epicenter of the US pandemic to the lowest statewide transmission rate?", Harner stated that mask and vaccine mandates and social distancing requirements have worked.
Quoting statistics from the U.S. Centers for Disease Control and Prevention updated on Friday, ABC News reported that California had an infection rate of 61.1 cases per 100,000 over the past week.
As of Tuesday, California is still in the CDC's substantial tier with 70.1 cases per 100,000 over the past seven days. The states with the highest transmission include Alaska, Montana, Wyoming, North Dakota and Iowa, according to the CDC.
"I wanted (Newsom) to know there are people way up here that do appreciate what he's done and to keep doing it," Harner told the Outpost.
Documents:
---
SHARE →