---
Jessica Cejnar Andrews / Wednesday, May 10 @ 4:26 p.m. / Local Government, Oregon
Brookings City Council To Reconsider Janell Howard's Employment, Asks City Attorney To Draft Separation Agreement
---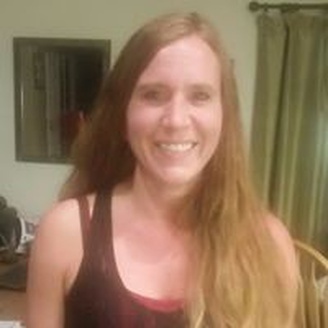 Previously:
• Beleaguered Brookings City Manager Offers Apology Amid Calls From Public, One Councilor To Resign
• Janell Howard Reinstated as Brookings City Manager; Councilors Say Howard's Continued Employment is in the City's 'Best Interest'
• Brookings City Manager Gets Theft Charge Reduced, Will Pay Fred Meyer $15.98 Restitution, Curry DA Says
###
Janell Howard's employment with the City of Brookings in question again.
About three months after councilors reinstated Howard as city manager, despite her no contest plea to a third-degree theft violation, one member, Andy Martin, called for her termination effective immediately.
When that motion failed by a 2-3 vote on Monday, Martin asked his colleagues to direct the city attorney draft a separation agreement for Howard that would go into effect June 16. The Council voted 3-2 in favor of Martin's second motion, giving the city attorney a May 15 deadline for placing that agreement on an agenda.
"Since I took office in January, this Council has spent the majority of its meeting time, both public and in executive session, discussing the city manager and last summer's shoplifting incident," Martin said. "Daily I hear from local residents about the outrage this Council has caused by deciding to move forward with a city manager who lacks public trust and employee trust. We are operating as a City Council without the support of our constituents."
Martin's colleague Isaac Hodges seconded his initial motion to immediately terminate Howard without cause. Councilors Michelle Morosky and Ed Schreiber and Mayor Ron Hedenskog voted against Martin's first motion.
In his second motion to have the city attorney draft a separation agreement for Howard and have it sent to the City Council by May 15, Hedenskog and Schreiber dissented.
The public jeered the first vote and applauded the second.
Councilors reinstated Howard on Jan. 30, about a month after she pleaded no contest in connection with a shoplifting incident from Fred Meyer on July 4, 2022.
Curry County District Attorney Josh Spansail had reduced the charges against Howard, citing her lack of a previous criminal history. Howard was fined $500 and ordered to pay $15.98 in restitution to Fred Meyer.
In a Jan. 31 news release, city officials stated councilors thought their 4-1 vote to bring Howard back was in Brookings' best interest.
In March, Howard offered a soft-spoken apology to the public, singling out Brookings Police Chief Kelby McCrae and Lt. Donny Dotson. She also directly apologized to the officer who responded to the shoplifting call, though she didn't name him.
On Monday, Brookings resident Bret Curtis criticized Howard's "scripted apology" and again urged her to step down. He pointed out that Howard hasn't appeared to be engaged with the community since she came back, saying her "burden" likely prevents her from doing her job.
"As a leader of an organization, if I knowingly did something wrong, criminal or not, and repeatedly did it against the very people I was responsible to and required to serve, the weight of my actions would be very heavy," Curtis said. "If you add the reality that I got caught, and everyone was aware of the evidence, the burden would be overwhelming. I believe in good conscience I could not continue to serve and lead those I had wronged."
Jan Miller, another resident, urged city councilors to terminate Howard's employment immediately. Miller noted that Howard's employment has been the subject of numerous executive sessions for nearly a year.
"The only thing that can come from the delay in firing Janell is more damage to our city and a greater financial impact on us," Miller told councilors. "If Janell cared even a little bit about the best interest of the city she grew up in, she would immediately resign her position. It's undeniable that the citizens of Brookings are not going to be silent on this matter."
Hodges, who voted against reinstating Howard's employment in January, said he, too, felt that decision negatively impacted her.
"Mr. Curtis, you said it in a few words — week after week, meeting after meeting. I feel that I've been living that," Hodges said. "But all that being said, there's still five people up here that have to vote and you just saw the outcome of all of that. It's one of those things where it seems to be drawing the line in the sand, but if nothing else at least you see the vote."
---
SHARE →