---
Jessica Cejnar Andrews / Tuesday, Jan. 31 @ 12:16 p.m. / Crime, Local Government, Oregon
Janell Howard Reinstated as Brookings City Manager; Councilors Say Howard's Continued Employment is in the City's 'Best Interest'
---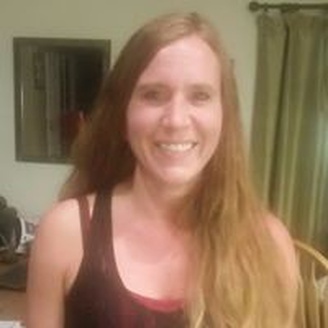 Previously:
• Brookings City Manager Gets Theft Charge Reduced, Will Pay Fred Meyer $15.98 Restitution, Curry DA Says
• Despite Theft Charges Janell Howard Is The Brookings City Manager 'On A Leave of Absence,' Officials Say
###
Despite a former City Councilor telling them it'd be a slap in the face to their employees, Brookings City Councilors re-instated Janell Howard as city manager on Monday.
Coming a month after Howard pleaded no contest to a violation of theft in the third degree for shoplifting from Fred Meyer on July 4, 2022, Councilors voted 4-1 in favor of a new employment agreement that will take effect Wednesday.
Councilor Isaac Hodges dissented, apologizing to the public for the "lengthy drawn-out process" the city went through to come to its decision.
"I hope you understand that this time was used to allow for the court system to make its judgment and for the City Council to thoroughly review the performance of the city manager," Hodges said. "Our amazing city employees deserve to be led by someone with trust and integrity. Our amazing city deserves to be managed by someone with trust and integrity. It doesn't mean someone who's perfect, but it does mean someone who's willing to be forthright with their imperfections."
Hodges called for consistent employee evaluations for Howard and said the Council has a responsibility to foster "constructive dialog" between Howard and city staff.
On Tuesday, a Brookings news release stated, following the "resolution of the charges" on Dec. 30, the City Council determined it was in the city's best interest for Howard to return to her position.
Howard's charges were resolved when she pleaded no contest to a reduced charge of violation of theft in the third degree. On Dec. 30, Curry County District Attorney Josh Spansail told the Wild Rivers Outpost that he reduced the theft charges based on Howard's lack of a previous criminal history.
"The theft three charge is a Class C misdemeanor, which is the lowest level criminal offense in Oregon," Spansail told the Outpost. "Ms. Howard pled to this as a Class A violation, which is essentially the highest level violation in Oregon. A Class A violation is essentially one step below a Class C misdemeanor."
Howard was fined $500 and ordered to pay $15.98 in restitution to Fred Meyer.
According to her new contract, Howard will receive an annual salary of $151,320. She'll also receive a monthly stipend of $350 for use of her vehicle for city business in addition to benefits including life insurance, health insurance and retirement.
On Tuesday, Councilor Andy Martin acknowledged that their decision to reinstate Howard's employment was unpopular. Much of the investigation into Howard's actions and her employment with the city was done during executive session, outside the public's view, Martin said.
There was also an audit of the city's finances, which found no wrongdoing on Howard's part in connection with public dollars or Brookings' budget, Martin said.
"I think for myself, and observing the other members of the Council, they would have liked the public to be more informed of what was happening," he said. "There were a lot of issues the Council had to consider. There was an investigation of something that happened on a non-work day. On the contract that was in place, the city, if it took action to change a city manager, (that) could have cost the city a substantial amount in a lawsuit if a change was made."
But three members of the public, including former City Councilor John McKinney, balked at the proposal to reinstate Howard. McKinney, who read a letter on behalf of city staff who feared reprisal if they came forward, said they viewed Howard's continued employment to be inappropriate, unethical and "against what the City of Brookings is supposed to stand for."
McKinney pointed out that Howard was initially charged with a misdemeanor.
"The crime that Ms. Howard committed remains the same, theft," McKinney told City Councilors on Monday. "Ms. Howard's position requires her to be in control of the Brookings budget, oversight of all departments, department heads, benefits, salaries of all employees as well as collective bargaining agreement negotiations. Ms. Howard could basically be identified as the CEO of the City of Brookings. To say that her position requires public trust is an an absolute understatement."
McKinney, who continued reading from the letter, also brought up Howard's new contract, specifically Section 3, which mentions that the city manager could be terminated for cause if the City Council concluded that he or she engaged in a crime involving dishonesty or theft.
"With verbiage in the current proposed contract, it appears Ms. Howard already violated these conditions of her employment prior to the new contract ever coming into effect," McKinney said.
Harbor resident Mark St. James also protested Howard's reinstatement, saying "theft is theft." St. James also brought up allegations against Howard stemming from a previous employment in Coos County.
"Most of you sitting here tonight, you're Christians," St. James said. "'Thou shall not steal.' It should carry some accountability with the city manager who's an example for all of her employees underneath her."
Another resident asked why the City Council wanted Howard back even after being charged with theft.
"I don't know what the problem is, but you people are bending over backwards to help her," he said, "and it's going to come back and slap you right in the face."
On Monday, Brookings Mayor Ron Hedenskog said the investigation into Howard's actions and coming to a decision to reinstate her as city manager "has been a process for the City Council." Hedenskog mentioned sleepless nights and "a little sweating" and said he told the community where he stood on the issue and still won the Nov. 8 mayoral election.
"A good number of people voted regardless of my stand, or maybe they supported what I said," Hedenskog told the public.
In the city's news release Hedenskog thanked city staff and interim city managers Gary Milliman and Christy Wurster. The mayor also praised the Council's overall decision.
"We are looking forward to restoring the team momentum through the organizational and institutional knowledge under the leadership of our city manager and believe she should return to work for the City of Brookings," he said.
Document:
• Janell Howard's Employment Agreement
---
SHARE →