---
Jessica Cejnar Andrews / Wednesday, Aug. 10 @ 4:07 p.m.
Despite Theft Charges Janell Howard Is The Brookings City Manager 'On A Leave of Absence,' Officials Say
---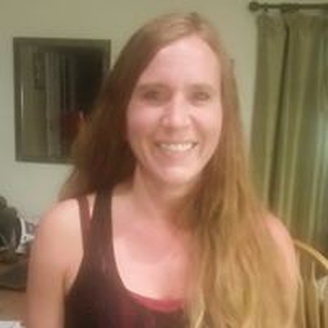 Previously:
• Brookings City Manager Charged With Theft, Was Booked And Released From Curry County Jail
###
Janell Howard is still the Brookings city manager, despite facing charges of third-degree theft.
Howard, who is accused of stealing from a local business, was placed on paid administrative leave the first week of July, Brookings Mayor Ron Hedenskog told the Wild Rivers Outpost. No decisions have been made at this point regarding her employment, he said Wednesday.
"We don't have all the information," Hedenskog said, adding that city officials are waiting on the outcome of Howard's case. "This is having a deep impact on city personnel and in the City Council."
The City Council did not take action following an executive session discussion Monday regarding Howard's performance, said Gary Milliman, Howard's predecessor, who is now filling in as city manager pro tem.
Milliman said the meeting was brief and Howard's status is "just the city manager on a leave of absence."
In Oregon, discussions during executive session meetings are closed to the public, though any action taken must be done in an open session.
Howard's charges stem from a citation she received from the Brookings Police Department on suspicion of theft from a local business on July 4. BPD has subsequently turned the case over to the District Attorney's Office for investigation to avoid potential conflicts.
Howard appeared in court last week and was then booked and released from the Curry County Jail. Her next court date is scheduled for Sept. 2, according to the DA's Office.
Howard's attorney, Nathan L. Garcia, refused to comment on the case.
Howard succeeded Milliman as Brookings city manager in 2018. She has been the city's finance director and human resources director since 2009, coming to Brookings from Coos Bay, according to the Wild Coast Compass.
When Howard was in Coos Bay, Oregon State Police investigated her in about 2008 for allegedly shoplifting from the Coos Bay Walmart, KCBY News reported in November 2011. The case was dropped due to insufficient evidence, according to KCBY.
According to KCBY, Howard was awarded $201,000 from a federal jury in Eugene, who agreed that the City of Coos Bay violated her free speech rights in 2008 by firing her.
In her 2009 lawsuit, Howard stated she was fired in retaliation for her efforts to look into what she considered a waste of city dollars, KCBY reported.
---
SHARE →