---
Jessica Cejnar Andrews / Tuesday, March 28 @ 3:29 p.m. / Local Government, Oregon
Beleaguered Brookings City Manager Offers Apology Amid Calls From Public, One Councilor To Resign
---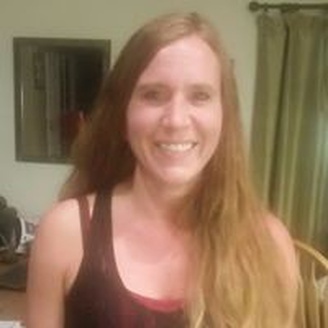 Previously:
• Janell Howard Reinstated as Brookings City Manager; Councilors Say Howard's Continued Employment is in the City's 'Best Interest'
• Brookings City Manager Gets Theft Charge Reduced, Will Pay Fred Meyer $15.98 Restitution, Curry DA Says
###
A Brookings City Councilor and several residents called for Janell Howard's resignation as city manager Monday despite her apology for a shoplifting incident that occurred at Fred Meyer last summer.
Just before the Council adjourned its meeting and after his colleague Ed Schreiber went into detail on Howard's new contract, Councilor Andy Martin said he felt it would be hard for Howard to be an effective city manager without the public's trust.
"Every day, several times a day, I hear from people who live in our community who are furious for the decision that the City Council made," Martin said, referring to the Council's 4-1 vote Jan. 30 to reinstate Howard after she pleaded no contest to third degree theft.
"Some of the stuff that they talk about is not accurate, but a lot of it is. We made the decision to keep her after what she did. And people aren't happy. I know it was hard for you to make your apology… but I don't think it accomplishes what needs to be done," Martin told his colleagues.
On Monday, despite acknowledging that her actions eroded staff and public trust in her, Howard did not acknowledge calls from residents that she resign.
In a prepared statement, Howard told the community that last summer's theft charge occurred because she did not pay for two items in her shopping cart while using Fred Meyer's self checkout line. She singled out Brookings Police Chief Kelby McCrae and Lt. Donny Dotson by name and apologized to the officer who responded to that shoplifting call on July 4.
"He treated me with professionalism and courtesy just like I know he does any other citizen," Howard said. "I respect him greatly and I am so sorry I put him in that uncomfortable position."
Howard was placed on administrative leave from July through January while City Council investigated and the case made its way through the legal system.
On Dec. 30, Curry County District Attorney Josh Spansail announced that after she pleaded no contest, Howard's charges were reduced from a Class C misdemeanor to a Class A violation, which is one step below a misdemeanor.
Spansail told the Wild Rivers Outpost that he reduced the theft charges based on Howard's lack of a previous criminal history. She was fined $500 and ordered to pay $15.98 in restitution to Fred Meyer.
On Monday, Howard committed to rebuilding the relationship she had with the Brookings Police Department and to city staff and the public in general.
"In the future, I am committed to open and honest communication shared in a timely manner," she said. "And I will maintain an open door policy. I encourage employees to contact me any time. I was born and raised here in Brookings and I'm deeply committed to the livelihood of our community."
Following Howard's statement, Schreiber said that while he and his colleagues had spent roughly three hours talking with city employees and police officers about reinstating Howard's contract, they had not communicated effectively with city residents.
Schreiber said the Council understood that its decision wouldn't come without questions and concerns.
"The key factors that were important to us were No. 1, the city manager has the right skills and expertise for the job. The city manager's role is demanding and it's a challenging role to fill. The city manager also has an admirable history of budget and resource management," Schreiber told the community. "No. 2, the city manager has a proven track record of success under her tenure and has worked tirelessly to enact positive change and progress for our community. No. 3, was the financial impact on taxpayers. The original 2018 contract lacked significant protections fort he city and for our taxpayers which could have resulted in expensive legal ramifications."
Under her new contract, Howard is now subject to standard employee rules and expectations her previous contract lacked, Schreiber said. This includes "behavioral standards" that apply to all off-duty employees including the city manager. Further, the contract is limited to two years where Howard's previous contract had no expiration date, Schreiber said.
The new contract establishes additional City Council supervision over the city manager and reduces benefits for her in case of a no-cause or with-cause termination, Schreiber said.
"We also understand the people are upset about this whole matter and it raises questions about the integrity and the ethics of the city," he told residents. "And we want you to know we take those concerns very seriously, and we're working to rebuild your confidence."
Several residents continued to vent their frustration at the City Council's decision. One resident, Bryan Holmes, a former Brookings Police officer who resigned after Howard was reinstated, threatened Councilors with a recall.
"I wonder if it's even occurred to any of you that if she were to apply today, Janell would not be able to pass the background check to work here," he said. "Anything short of resignation is too little too late…. I'm confident that when the time comes I will have the support of the community and all but one of you is going to lose your seat as a city leader."
Another resident, Jan Miller, who has been Brookings firefighter and reserve officer, blasted the City Council for not doing its due diligence, bringing up theft allegations stemming from Howard's previous employment in Coos County.
Miller argued that the Council failed to protect city funds after reinstating Howard and also called for her termination.
"No apology will ever remove the lasting damage and loss of faith in our city that she has caused," Miller said.
A third resident Bill Dunham thanked Councilors for reinstating Howard, saying he thought the new protocols in her contract were fair and even-handed. Dunham also derided statements on social media he said were rampant with hate, vitriol and "out and out lies."
"We've all made mistakes. However you don't throw people away, you forgive them," he said. "I suggest the villagers throw down their metaphorical pitchforks and torches and pick up a Bible and read where it says 'Let he who is without sin cast the first stone' or 'Judge not lest ye be judged.'"
Though Councilor Isaac Hodges cast a dissenting vote on approving Howard's new contract back in January, on Monday he said he appreciated Dunham's statement about giving second chances.
Hodges said he felt the Council was incorrect in how it handled addressing Howard's theft charges.
"We as a Council put Janell in a very tough spot," he said. "We put ourselves in a very tough spot (and) worse than that, we put the public and the police department and other city employees in a horrible spot."
---
SHARE →