---
Jessica Cejnar Andrews / Friday, Sept. 9 @ 7:02 p.m. / Crime
Yurok Police Officer Has Recovered Following Possible Fentanyl Exposure
---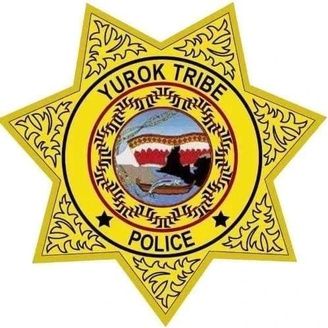 A Yurok Tribal Police officer has recovered from exposure to a white powdery substance Saturday that authorities believe was fentanyl, though tests were inconclusive, according to YTPD Lt. Jacob Morris.
The substance left residue on a scale that was discovered along with a loaded handgun and what appeared to be heroin inside a safe the officer retrieved from an RV park on U.S. 101 near Klamath on Saturday. But there wasn't enough for the department's TruNarc machine to get a conclusive result, Morris told the Wild Rivers Outpost on Friday.
According to Morris, the RV park owner found the safe on the road near their business.
The officer encountered the substance after lifting the lid to the scale, but closed it immediately to prevent inhaling it, according to a YTPD Facebook post on Wednesday..
The officer returned the scale to the safe and placed the safe in his patrol vehicle to book it into evidence.
On his way back to the office, the officer began feeling weak, confused and had tunnel vision, according to the department's Facebook post.
Morris said the officer experienced shortness of breath and a fading out "like if you got a heavy dose of morphine in the hospital — that feeling of closing in."
A Klamath Volunteer firefighter administered a dose of Narcan and another YTPD staff person drove the officer to Sutter Coast Hospital where he was treated and released, according to Morris.
"He was fine," Morris told the Outpost. "He did say he felt just kind of groggy and down and kind of slow-witted the rest of the day, but he woke up feeling fine the next day and that took him into his days off. He had three days off before coming back to work."
Morris noted that fentanyl is so potent that it only takes 2 milligrams to be a potentially lethal dose to someone unaccustomed to opioids.
This is the second time a Yurok Tribal officer was exposed to fentanyl in the past six months. On May 14, while assisting in an arrest, Crescent City Police Officer Tyler Balch administered Narcan to a YTPD officer to halt an overdose.
Balch's actions allowed the officer to get to the hospital where he was treated and released a few hours later, Yurok Tribal Police Chief Greg O'Rourke told City Councilors in June before presenting Balch with a letter of commendation.
---
SHARE →