---
Jessica Cejnar Andrews / Friday, Sept. 9 @ 3:56 p.m. / Oregon
Proposed Two-Year Ban on Psilocybin Centers in Brookings Will Go Before Voters in November; Council Will Discuss Ordinance Monday
---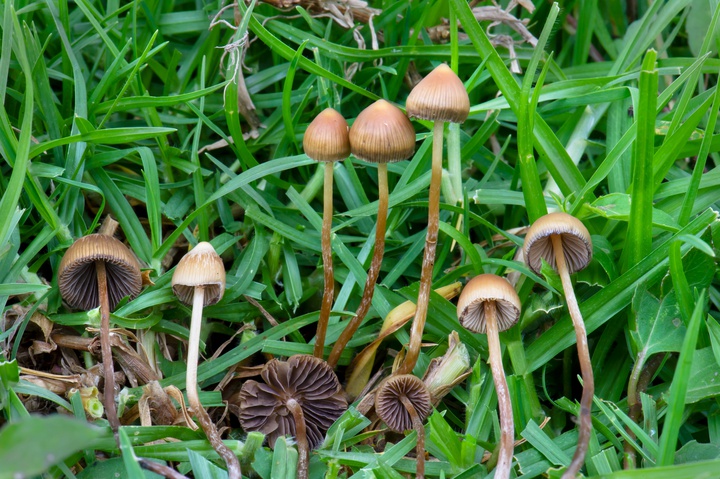 Brookings city councilors on Monday will get their first look at an ordinance placing a two-year moratorium on psilocybin product manufacturing and service centers within the city.
The proposed ban on psilocybin manufacturing and service centers will go before voters for approval in the Nov. 8 general election. It comes after 55.75 percent of Oregon voters approved Measure 109, the Psilocybin Program Initiative, in 2020.
Measure 109 gave the Oregon Health Authority two years to develop a program for administering psilocybin mushrooms to individuals 21 or older. According to the city's staff report, OHA is set to accept applications for psilocybin-related licenses in January.
According to Brookings City Councilor Ed Schreiber, the vote on Measure 109 in Brookings was close — "50-50, just about."
At an Aug. 8 meeting, Brookings City Manager Pro Tem Gary Milliman said staff and councilors at a workshop discussed establishing land-use regulations in connection with Measure 109; doing nothing and relying upon the state to develop and enact regulations; or asking voters to weigh in on the issue.
Milliman asked councilors to decide whether voters should permanently prohibit psilocybin manufacturing and service centers within the city or whether that prohibition should be for two years. If voters approved a two-year ban, they could allow the moratorium to expire in 2024 or choose to prohibit the product entirely, he said.
At that meeting, Schreiber and his colleagues were skeptical about the use of psilocybin products to treat mental illness. They referred to Oregon Measure 110, another 2020 initiative that voters approved that largely decriminalized possession of a controlled substance and established a drug addiction treatment and recovery program.
Schreiber argued that Measure 110 "decriminalized heroin, cocaine and methamphetamine," and, along with Measure 109, was another way of putting narcotics in the community.
"Psilocybin, magic mushrooms, that's a Schedule 1 drug and the state has a habit of putting Schedule 1 drugs into our community," Schreiber said. "I would like to give voters a chance to permanently ban … The state could say a lot of things over two years. Whether they're true or not, I don't know."
Schreiber said he wanted to know if voters want psilocybin mushrooms manufactured and sold in Brookings.
"If they don't want a permanent ban, then we go to the zoning process and figure out how we're going to do it," Schreiber said.
Councilors Brad Alcorn, John McKinney and Michelle Morosky said they supported a two-year ban.
Alcorn, who is running for county commissioner, said he supported using ibogaine and other chemicals to treat PTSD, especially in "our military folks." But, he said, a doctor administers those drugs in a medical facility. Alcorn agreed with Schreiber that Measure 109 and Measure 110 are similar, but he wanted Brookings residents to decide whether they support the manufacture of psilocybin products in the city.
"We have an epidemic drug problem in Curry County and we have an epidemic drug problem in the City of Brookings and I have serious concerns about legalizing a hallucinogenic drug that can cause people to be violent or cause people to harm others or hurt themselves," Alcorn said. "That is definitely not in the interest of public safety."
Morosky expressed confusion about how Measure 109 would be implemented. She noted that authors of the measure stated it would be different from Oregon's marijuana program in that it wouldn't allow for retail sales or personal crops of psilocybin mushrooms. Morosky then pointed out that Measure 109 also imposes a 15 percent point of sales tax on the retail sales price of psilocybin products.
"To me, there's too much unknown," she said. "I would like to have a period where we can see how it goes in other places and see how it's administered. Is it effective? Is it a benefit to our veterans or those people who can use it to really help them in their struggles."
The Brookings City Council meets at 7 p.m. in City Council Chambers at 898 Elk Drive. Agenda packets are available at www.brookings.or.us.
---
SHARE →