---
Jessica Cejnar Andrews / Wednesday, May 11 @ 5:19 p.m. / Jail, Local Government
County Supervisors 'Communicating With Sheriff's Department' About Circumstances Surrounding Jail Cell Photos
---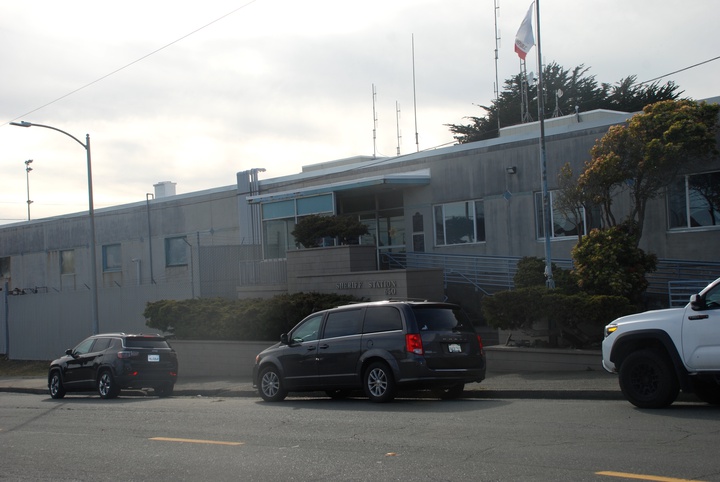 Previously:
• Photos Show Horrific Condition of One Del Norte County Jail Cell; DNSO Lt. Daniel Schneck Says Inmate Was Mentally Incompetent and Awaiting Transfer to State Mental Hospital
• Del Norte Will Get $3.1 Million for Jail Improvements, Though Officials Are Unsure When and Say More Funding is Needed; Mentally Incompetent Inmates Still a Concern
###
(Updated at 6 p.m. to reflect a statement from Starkey, who said she didn't confirm that supervisors were investigating the jail issue, only that she and her colleagues could not discuss closed session items publicly.)
Del Norte County supervisors are "communicating with the sheriff's department" regarding the circumstances surrounding recently publicized photos of a jail cell belonging to a mentally ill inmate.
District 2 Supervisor Valerie Starkey told the Wild Rivers Outpost that the issue was "on our radar," but she said she couldn't discuss anything she and her colleagues talked about in closed session.
District 3 Supervisor Chris Howard, who is seeking re-election, referred the Outpost to county counsel Joel Campbell Blair and said that he and his colleagues "want to get to the bottom of this as quickly as possible."
"I wouldn't call it an investigation," Howard told the Outpost. "But we aren't pushing this under the rug. We are actively communicating with the sheriff's department on this issue."
Campbell-Blair could not be reached by press time.
Howard also acknowledged that he made a statement at a recent candidates forum in Hiouchi that the inmate involved — one of nine in Del Norte who has been deemed incompetent to stand trial and who is awaiting transfer to a state mental hospital — had been in that cell for 10 hours.
Howard told KFUG Community News on Wednesday that he received that information from the Del Norte County Sheriff's Office.
"We're obviously meeting with them regularly to determine what the heck happened and if we need to take corrective actions," Howard told the Outpost. "There will be outcomes. There will be solutions presented."
On Tuesday, supervisors met in closed session to confer with legal counsel regarding exposure to litigation. Campbell-Blair later told the public there was nothing to report out from closed session.
Two weeks ago, community activist Linda Sutter brandished a poster board before county supervisors with pictures taken of a jail cell littered with trash, feces-smeared walls and whose toilet was plugged with more debris and overflowing.
On Tuesday, Sutter informed supervisors that she had filed a complaint with the FBI about the Del Norte County jail.
Del Norte County Sheriff's Lt. Daniel Schneck has confirmed the photos being publicized had been taken while the inmate was moved to another cell so it could be decontaminated.
Schneck has repeatedly declined to state how long the inmate had been in the conditions depicted, but has said that the inmate is allowed time outside his cell at which point he can dispose of any trash or debris. The inmate is also afforded the opportunity of taking a shower, according to Schneck.
The inmate has been awaiting transfer to a state mental hospital since November, according to Schneck.
He is one of 1,929 incompetent to stand trial patients statewide who are on a waiting list to be admitted to a facility run by the Department of State Hospitals, a DSH spokesman told the Outpost last week.
---
SHARE →