---
John Ross Ferrara / Tuesday, June 14 @ 2:50 p.m. / Elections, Local Government, Oregon
Curry County Sees Lowest Voter Turnout for Primary Election in 20 Years, But Oregon's 2016 'Motor Voter Law' Likely Skewed the Numbers
---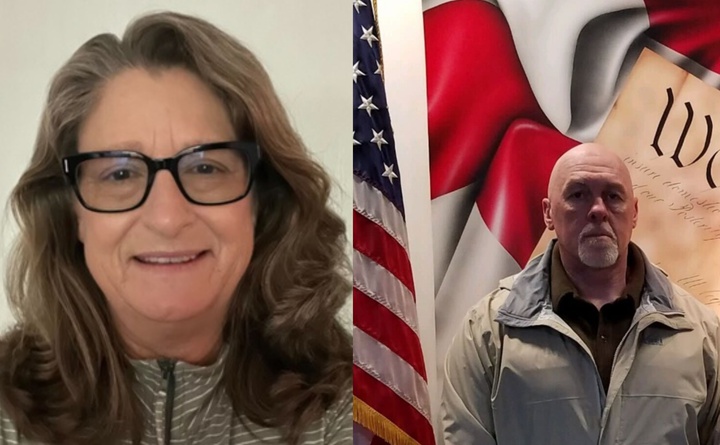 With 100 percent of the ballots counted for last month's election, Curry County officially saw its lowest voter turnout for a May primary since 2002, but the drop may not be as significant as it seems.
According to county election records, 7,574 of Curry County's 18,998 registered voters submitted ballots last month — a turnout of 39.87 percent.
Although Oregon's voter turnout is historically lower during non-presidential primaries, several key issues were decided, including Oregon's gubernatorial candidates for the November general election.
This year's primary resulted in a couple of extremely close local races. In Gold Beach, Measure 8-104, a seven-year, local-option tax levy that would have funded new equipment for the Gold Beach Volunteer Fire Department, failed by a mere 14 votes.
Countywide, the three-way race to fill Commissioner Chris Paasch's seat was too close to be decided, with Beth Barker-Hidalgo receiving 40.48 percent of the vote and Brad Alcorn 36.64 percent. As a result, a runoff will be held for the board of commissioners position in November.
Low turnout or not, close elections are fairly common in Curry County, Chief Deputy County Clerk Shelley Denney told the Outpost.
"We have close races all the time," Denney said. "We've even had ties in some of the past special district elections."
Paasch, who has endorsed Alcorn for the commissioners' race and is an open supporter of local firefighters, told the Outpost that he expects a larger turnout in November.
"I was somewhat surprised by the low turnout for the primary," Paasch said. "I think the levy for the fire department would pass if it were brought back. There wasn't enough information put out soon enough to inform people properly. Voters are getting more involved and require information, not just a question. I am confident and cautiously optimistic that we will see a vigorous campaign and election in November."
While Curry County statistically saw its lowest voter turnout in 20 years, the percentage was still slightly higher than the 37.24 percent voter turnout seen statewide.
Another possible cause for Curry County, and the entire state's declining turnout, Denney said, is the 2016 Oregon Motor Voter Law. Under the law, which went into effect in January of 2016, all residents renewing Oregon driver's licenses who haven't voluntarily opted-out of the system have been automatically registered to vote. While the law has resulted in more registered voters, the sudden increase is likely having a negative impact on voter turnout statistics.
Between 2014 and 2022, the number of registered voters in Curry County rose from 12,985 to 18,959 — a 46 percent increase. Meanwhile, the number of voters actually casting ballots in 2022 only increased by 5.5 percent when compared directly with the 2014 election. While Curry County actually cast 399 more primary ballots in 2022 than it did in 2014, the inflated number of registered voters drastically skews the statistic, giving the county a 55.25 percent voter turnout in 2014 and a 39.87 percent turnout in 2022.
"Our voter registration is definitely higher than it ever has been [due to the motor voter law]," Denney said.
In an effort to count as many votes as possible, Oregon has also introduced its new "postmark rule," which allows any mail-in ballot postmarked by election day to be counted.
As a result of the postmark rule, Denney said that an additional 204 votes were counted this year in Curry County.
The date for Oregon's upcoming general election is November 8.
---
SHARE →