---
Jessica Cejnar Andrews / Thursday, Dec. 22, 2022 @ 1:40 p.m.
(UPDATED) Del Norte Probation Chief, Union Leader Say Supervisors' Delay on Juvenile Hall Exacerbate Staffing Issues
---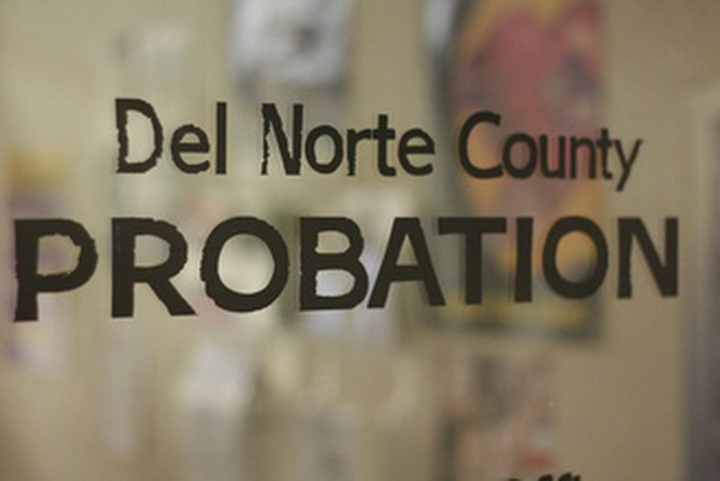 Previously:
• Supervisors Make the Probation Chief An Appointed Position; Fate of Del Norte's Juvenile Hall Still Uncertain
• Proposed Shuttering of Del Norte's Juvenile Hall Dredges Up Concerns Stemming From Bar-O Closure; Supes Table Decision to Delve Into Staffing Problems
• Del Norte Chief Probation Officer Recommends Closing Juvenile Detention Facility Due to Staffing Shortages
###
Del Norte County's District 1 supervisor called it a coincidence that he and his colleagues discussed the chief probation officer position shortly after the chief recommended closing Juvenile Hall's 24-7 detention facility.
About a week after Darrin Short and his colleagues made the probation chief a position that is appointed by the Board of Supervisors without addressing the juvenile hall question, Short told the Wild Rivers Outpost that the two topics were unrelated.
Both the current chief, Lonnie Reyman, and Norma Williams, the president of the union that represents probation department employees, disagree.
Reyman says the California Board of State and Community Corrections (BSCC) begins its annual inspection cycle soon, and if the Board of Supervisors doesn't make a decision, he expects the state to find Del Norte out of compliance. Meanwhile, the status quo is continued stress for staff in both adult probation and at juvenile hall, said Williams, Del Norte County Employees Association president.
"When we're in a wait-and-see mode, when we're in this limbo because the Board will not make up its mind, it makes it difficult," she said. "And there are changes in staff. When an employee is possibly looking at not having a job by the beginning of the year, it's like, 'Should I stay or should I go?'"
On Oct. 11, Reyman, who had been appointed to his position by Del Norte County's presiding judge, told supervisors that shuttering Del Norte County's 24-7 juvenile detention facility was inevitable due to an inability to meet state staffing requirements.
The probation chief offered other options in lieu of closing the facility, including implementing a day release program that would house youth overnight and a special-purpose juvenile hall that would have offenders in custody three to four days per week instead of 24-7. That wouldn't alleviate the staffing issues, though, he told supervisors.
One challenge is not being able to have male and female staff on duty to oversee the boys and girls who are in custody, Reyman told the Outpost. Though it's not an issue all the time — on Dec. 15, Reyman said all of his charges in the detention facility were boys — it's a regulation listed in the state's Title 15 Minimum Standards for Juvenile Facilities that Del Norte's often out of compliance with.
Juvenile correction officers are also required to complete the Juvenile Corrections Officer Core Training course, Reyman said the adult probation staff he's often called on to fill the vacancies at juvenile hall don't have those certifications. He said he hasn't been through the JCO Core course either and he's often filling in at juvenile hall.
"I have the authority to arrest, to do all sorts of things, but I'm not certified to work one on one with my kids in custody, so I'm going to have one JCO on the floor and myself," Reyman said. "There's just not a whole lot of elbow room because of the staffing problems."
On Friday, Reyman told the Outpost that his department took two juvenile offenders to a detention facility in Shasta County on Thursday. It's part of an agreement Del Norte put into place several months ago. He said it doesn't completely alleviate his staffing problems, but it helps.
Reyman said he hopes to have a similar agreement with Humboldt County before the Board of Supervisors for approval next month.
"I don't intend on laying anybody off," he said. "This is a stop gap. It's a temporary solution until something else is decided by the Board or we end up getting the staff we need."
According to Reyman, Del Norte's 24-7 juvenile detention facility has 42 beds that have never been filled. Operating it costs $3 million and currently it houses roughly three youth a day, he said.
Once the BSCC inspects the facility, Reyman said he expects to receive a 60- to 90-day window for Del Norte County to come up with a mitigation plan to convince the state that its juvenile detention facility should continue operating.
Reyman said his mitigation plan would be to continue to recruit and train appropriate staff, but there's no way he could make that happen in that short timeframe. In the past two years, fewer than 50 individuals have applied to fill vacancies at the hall and of those, Reyman said he hired two people.
"I don't see the job market turning around in a positive way any time soon," he said. "I don't really have a good solution as far as a mitigation plan to meet those goals and at that point, the BSCC can decertify the facility and the judge, on his part, can find it unsuitable."
To run a juvenile hall, Reyman said he needs 11 trained and certified corrections officers, and even that would be bare bones.
Williams said she was at a meeting of about 24 Del Norte County probation staff at juvenile hall in September when Reyman announced that he was going to recommend the Board of Supervisors shutter the facility. According to her, Williams said he was recommending shuttering the facility, and creating a re-entry program to replace it, no later than March.
That announcement came as a surprise for both staff and the union, Williams said. Since then, she said, she met with staff to gauge their reaction and to gather their concerns and issues.
"When you're recommending shutting down a 24-7 juvenile detention facility, in terms of adult probation, it would mean if the Board went along with it, it would alleviate the need for adult probation to go to the hall," she said. "For the hall staff, on the other hand, when you're only looking at a handful of employees if they went along with the re-entry team — as I stated at the last Board of Supervisors meeting they were only looking at maybe five — you would be looking at some employees being laid off."
Because of both possibilities, Williams said, the union requested a meeting with county administrative officials and the probation chief to discuss potential impacts to wages, hours and employment conditions.
The Del Norte County Employees Association has a lot of questions about the chief's recommendation, Williams said. Most people thought the Board of Supervisors would agree to closing the juvenile detention facility. Williams pointed out that some adult probation staff are just as frustrated as juvenile hall staff.
"There have been some that have left. There have been some that have transferred out to another department within the county, but there have been two that have left," she said. "They've been working short staff. They've been working long hours. It's been an up and down roller coaster for these people for quite some time."
Roughly two weeks after Reyman recommended the Board of Supervisors shutter the 24-7 juvenile detention facility, the Juvenile Justice and Delinquency Prevention Committee sent them a letter alleging that probation staff were complaining of a hostile work environment.
When asked about those allegations, Williams said the union wouldn't publicly address those issues because they are confidential. However, she said, it has "always been aware of issues at the hall and at probation in general."
For his part, Reyman said he hadn't seen the letter the Juvenile Justice Commission sent to the Board of Supervisors on Oct. 24. But if it's the same letter the commission sent to supervisors five years ago when Bar-O Boys Ranch closed, Reyman said, the allegations aren't substantiated.
In its letter, the Juvenile Justice Commission said when Reyman became Chief Probation Officer four employees were working at juvenile hall. At Bar-O — a juvenile detention facility north of Gasquet that took in offenders from other California counties — was "in the black."
A year later, according to the letter, all of those employees had left juvenile hall at Bar-O's budget was "in the red."
"We created vacancies in juvenile hall so then we started looking at Bar-O," commission chair Paul Dillard told supervisors on Oct. 25. "Now, we're closing juvenile hall to staff probation vacancies. We're running out of places to close down and that is a concern."
On Dec. 15, Reyman told the Outpost that the Juvenile Justice Commission was "banging on the same drum they were hitting five years ago."
"They've gotten enough traction to make it personal and, frankly, it's slanderous," Reyman said. "As far as I've ever been aware, there has never been a hostile work environment claim filed against me. There are plenty of people who are not suited to do this job, whether it's probation officer, juvenile corrections officer… It doesn't suit everyone. Sometimes that becomes clear to everybody and we part ways amicably and sometimes, just like in any job, it comes out in (their) performance and that has to be appropriately dealt with."
According to Short, who, along with his colleagues met with Judge Darren McElfresh, Del Norte County's presiding judge, the court would prefer the juvenile detention facility remain open. But, Short said, McElfresh understands the personnel issues and the reason for Reyman's recommendation.
Short said it's possible he and his colleagues will vote to transition the 24-7 detention facility to a special purpose juvenile hall, which would be open for programs to support offenders, but it won't be a detention center.
"We don't want to close the hall either. It's not the best thing for the kids, but when you can't staff it, it is an issue," Short told the Outpost. "I don't know if we're going to really have a choice, but we'll do the best we can."
---
SHARE →