---
Jessica Cejnar / Friday, May 21, 2021 @ 3:41 p.m.
'Our Juvenile Fish are Dying in Real Time'; Yurok Tribal Chairman Describes Klamath River's Dire Outlook at Town Hall
---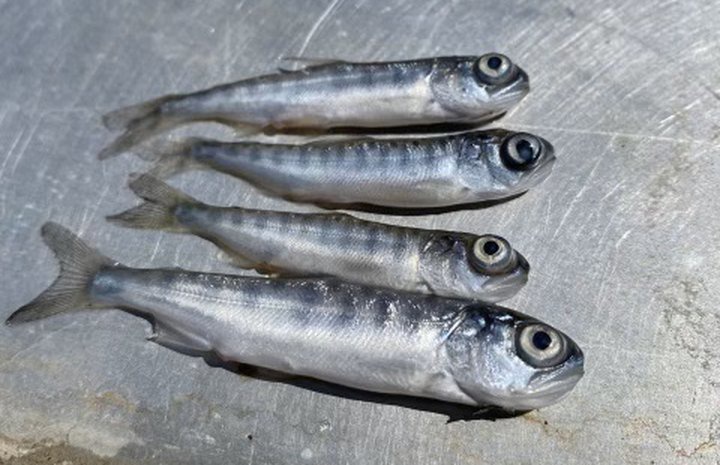 Previously:
• Lawmakers Propose $57 Million in Disaster Relief After Bureau of Reclamation Turns Off Water for Thousands of Farmers in Response to Klamath Water Crisis
• Catastrophic Juvenile Fish Kill Unfolding on the Klamath River, Yurok Tribe Declares
###
About a week after the Yurok Tribe announced drought conditions were contributing to a catastrophic juvenile fish kill, its chairman called for a change in water management in the Klamath basin.
Participating in a town hall meeting hosted by State Sen. Mike McGuire focusing on California's response to the drought, Chairman Joseph L. James painted a dim picture for the Klamath basin's coho and chinook runs.
"Our juvenile fish are dying in real time," he said Thursday. "We are traditional river people. The Klamath River's our life and identity, it's our culture of who we are. Right now it's all hands on deck for us. The fish kill will impact our tribal citizens and our community for years to come."
Roughly 1,250 people from across McGuire's district tuned in Thursday to hear from James, Sonoma Water General Manager Grant Davis, Ben Horenstein, general manager of the Marin Municipal Water District and Carmel Angelo, Mendocino County's CEO.
According to McGuire, the drought has left California short more than 500,000 acre feet of storage water and a snow pack that's less than 7 percent of average. Most California counties have issued emergency declarations due to the drought and the state itself is working on a $5 billion drought relief package.
If approved, this package would allocate $500 million each to shore up drinking water supplies in lower income communities and help homeowners and small business owners replace high water consumption landscapes like lawns, McGuire said.
The relief package includes $350 million in emergency groundwater assistance for farmers and ranchers, $200 million in infrastructure projects, $400 million in recycled water grants, along with rain water and off stream storage projects as well as $285 million to protect fish and wildlife from drought impacts, McGuire said.
The drought relief package also includes funding for groundwater cleanup and remediation as well as better data and forecasting help. Of the $5 billion proposed, $1 billion will help communities recover from "COVID-induced recession," McGuire said.
"There are over $1 billion in unpaid water bills in water districts across the state," he said. "We'll help communities respond by paying down that $1 billion debt."
McGuire said he expects the drought relief package to be approved by June 30 and to be allocated to counties by the end of July.
McGuire's town hall comes about a week after the U.S. Bureau of Reclamation decided it wouldn't release a Klamath River surface flushing flow for salmon due to the insufficiency of the water supply in the Klamath basin.
According to a Yurok Tribe news release May 13, those flushing flows could have prevented juvenile chinook salmon from succumbing to the pathogen Ceratonova shasta. A recent Yurok Fisheries Department monitoring crew checking a rotary screw trap for live fish found that more than 70 percent were dead, according to the news release.
"Available scientific information leads to the conclusion that these fish died from C. shasta. Large numbers of dead fish were also encountered at upriver monitoring sites. On May 4, 2021, the most recent date for which data is available, 97 percent of the juvenile salmon captured between the Shasta River and Scott River stretch of the Klamath were infected with C. Shasta and will be dead within days."
On Thursday, McGuire noted that the Scott River, a major tributary of the Klamath River, could go dry for the first time since the turn of the 20th century. When McGuire asked James to provide an outlook for chinook salmon season, the tribal chairman said the drought not only is impacting the spring run, it's also contributing to a negative fall chinook run.
The Scott River is one of the last coho and chinook salmon strongholds, James said. One major issue is a lack of fall water flows for spawning salmon. This, he said, will greatly impact the returning runs this fall.
"This drought has impacted all of us, but it's impacting us right now in real time," he said. "It's also looking dim for fall-return fish."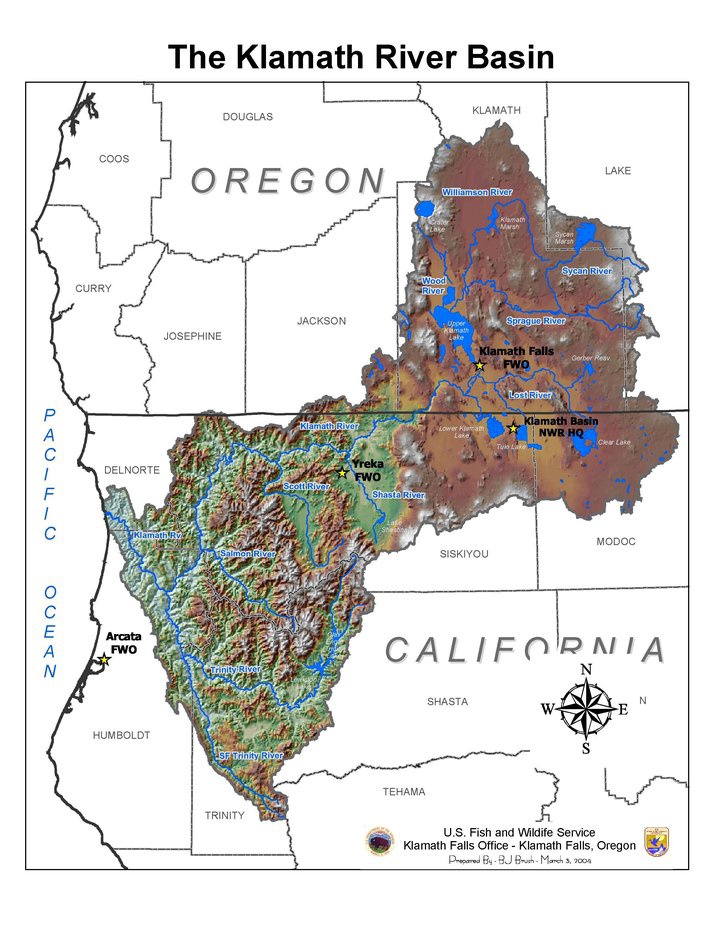 James also brought up the 2002 Klamath River fish kill during the fall chinook run that claimed the lives of more than 60,000 salmon.
"That is in the back of our minds going through this drought, knowing it's hit us early," he said. "The lack of water, lack of snow, lack of flushing flows to get the disease out. Right now we're in a state of emergency, a state of crisis. It's very concerning, and that's putting it lightly."
James said the Yurok Tribe's biologists are collecting data and advocating for additional flows in the Klamath River basin. He also mentioned the removal of four Pacific Corp dams on the Klamath River in 2023.
James also responded to McGuire's question about potentially compensating agricultural users in exchange for them not planting to save the water for the salmon. Everyone is feeling the pinch, he said, including farmers.
"We support that — helping out people in dire need in exchange for wet water coming back into the Klamath," James told McGuire. "You pay for the real water in real time. Anything we can do to get water back into the basin and the river for the survival of our fish that are dying right now — we support that."
In addition to the $5 billion drought relief package the California legislature is working on, Congressional representatives in California and Oregon are working on a $57 million relief proposal for residents and wildlife in the Klamath basin.
Introduced by Republican congressmen Doug LaMalfa, of California, and Cliff Bentz, of Oregon, the proposal calls for the following:


$40 million to assist farmers through USDA programs. These funds will help protect multigenerational family farms though this crisis.

$2.5 million to aid wildlife refuges, including funding for a rescue duck hospital to limit botulism outbreaks, funds for necessary maintenance to stop the spread of diseases and improve habitat, funds for pumping groundwater.

$2.5 million to assist families whose residential wells have gone dry due to lack of overall water availability in the Basin.

$4 million in aid to water districts to repair canals. Without water flowing through canals, subsidence and wall collapse will destroy existing infrastructure.

$3 million in aid for commercial fisherman affected by a loss of fishing opportunities on the lower Klamath.

$5 million in food aid through USDA and Bureau of Indian Affairs to Tribes and Tribal Governments.

Distribution of relief package money is expected to begin next month.
---
SHARE →