---
Jessica Cejnar / Thursday, Sept. 24, 2020 @ 12:54 p.m. / Environment, Ocean, Tribes
Yurok Water Analyst, KRRC Rep To Discuss Klamath River Dam Removal on Friday
---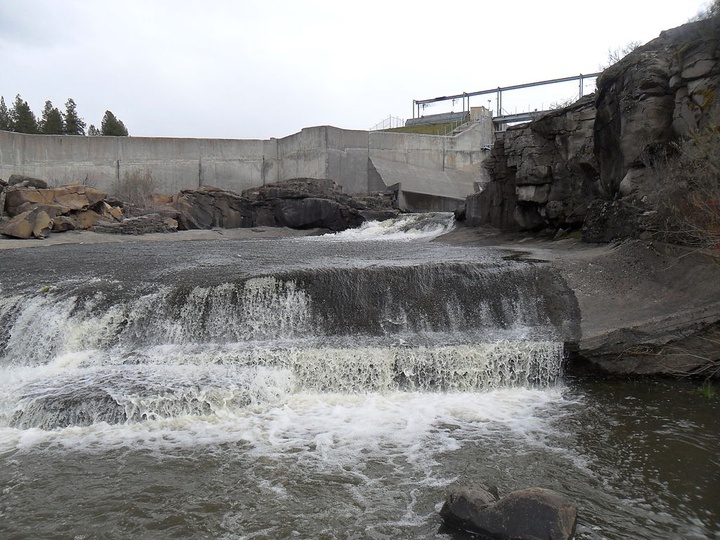 Previous
• Unexpected Decision By Federal Regulators Sends PacifiCorp Back To Negotiations Over Klamath River Dam Removal
###
A Yurok water policy analyst and representative of the Klamath River Renewal Corporation on Friday will speak on the project to remove four dams from the river.
Mike Belchik, of the Yurok Tribe, and Hupa Tribal member Poppy Ferris-George, who sits on the Klamath River Renewal Corporation Board of Directors will lead a Salmonid Restoration Federation webinar focusing on the status of the project at noon Friday.
KRRC is a nonprofit corporation created by the 2016 Klamath Hydroelectric Settlement Agreement, which includes local tribes, the states of Oregon and California, PacifiCorp, which owns the dams, and conservation and fisheries organizations.
KRRC is tasked with removing the J.C. Boyle, Copco No. 1, Copco No. 2 and Iron Gate dams and has been aiming for a drawdown of the reservoirs starting in January 2022.
Friday's webinar follows a July 16 decision from the Federal Energy Regulatory Commission that partially transferred the dams' licenses from PacifiCorp to KRRC. At a public hearing hosted by Congressman Jared Huffman last month, a PacifiCorp representative argued this decision changed the terms of the settlement agreement and made the utility liable for all project costs and liabilities.
Friday's webinar will focus on the project's current status and the effect the dams are having on the river currently, according to an announcement from the Salmonid Restoration Federation. The presentation will touch on the project's benefits and any potential negative effects.
To attend, register here. A recording of the webinar will be available via Vimeo.
---
SHARE →