---
Jessica Cejnar / Thursday, Sept. 24, 2020 @ 3:09 p.m.
Proposed Legislation Targets Warren Buffett, PacifiCorp For Dams' Impacts to Klamath River Salmon
---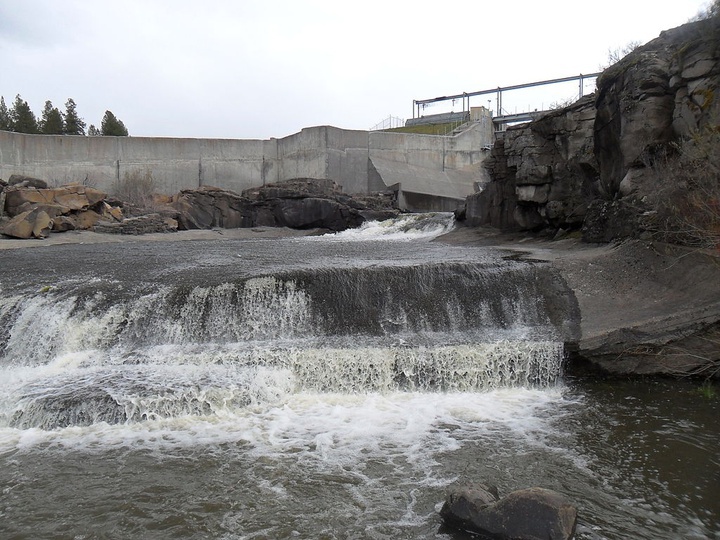 Del Norte's congressional representative proposes to hold Warren Buffett and PacifiCorp accountable if the utility "turns its back" on dam removal on the Klamath River.
From a Thursday news release from Congressman Jared Huffman:
Today, the U.S. House of Representatives passed H.R. 4447, the Clean Economy Jobs and Innovation Act, which included the Klamath Hydroelectric Settlement Agreement Tribal Fairness amendment, led by Rep. Jared Huffman (D-San Rafael). The amendment is designed to safeguard Tribal communities against further harm to the Klamath River and its ecosystem and remediate existing problems in the Klamath River basin and downstream communities caused by four aging dams owned by PacifiCorp, a subsidiary of Warren Buffett's Berkshire Hathaway.

If PacifiCorp turns its back on the negotiated agreement to remove the dams, the Huffman amendment would impose new relicensing conditions for the dam owner, including a requirement that the dams comply with state and tribal recommendations to reduce harm to fisheries, as well as numerous public disclosures related to water pollution, fish recovery, dam safety, and the facility's financial status.

"By approving the Klamath Hydroelectric Settlement Agreement Tribal Fairness amendment today, the House has sent a very clear message to PacifiCorp that we will no longer accept business as usual with their destructive Klamath River dams," said Rep. Huffman.

"PacifiCorp should not expect automatic annual licenses for these dams that harm tribal fisheries and downstream water quality: they will be held responsible for the needs of the tribes and of the states of Oregon and California, and they will have to regularly report to the public on the dams' serious negative impacts. PacifiCorp has previously agreed to do the right thing for the people of the Klamath River and for their customers and shareholders. Every moment that they delay the KHSA results in the worsening health of Klamath River communities and tribes, and Congress will not support that ongoing injustice."

This bill follows an investigative forum led by Rep. Huffman earlier this year to highlight the environmental, economic, and community impacts caused by the Klamath River dams. Local stakeholders have called PacifiCorp and parent company Berkshire Hathaway to come to an agreement over the past decade. Although past agreements have seemed promising, PacifiCorp's latest attempts to stall prompted Rep. Huffman to take legislative action.

Earlier this month, the Yurok Tribal Council Chairperson Joseph L. James sent this letter of support for the amendment on behalf of the Yurok Tribe. The Yurok have depended on the Klamath River for generations and have been disproportionally impacted by the damage from PacifiCorp's dams.

The amendment advanced as part of the Clean Economy Jobs and Innovation Act, which Rep. Huffman supported as a down payment on the comprehensive action needed to fully tackle the climate crisis. As a clean energy innovation bill, it includes programs to develop and deploy renewable and distributed energy resources; improve the efficiency of our homes and businesses; electrify our transportation sector; modernize the grid and enhance its resiliency; prioritize the needs of environmental justice communities; reduce carbon pollution from industrial and traditional sources.

Unfortunately, aspects of the bill also included support for carbon capture sequestration that could extend the life of dirty fossil fuel power plants, a false promise that perpetuates our dependence on fossil fuels. Rep. Huffman is committed to ensuring that these bad ideas are finally laid to rest in a future administration.
---
SHARE →