---
Jessica Cejnar / Wednesday, Nov. 18 @ 1:35 p.m. / COVID-19, Community
Public Health Officer Urges Those Who Can To Shelter In Place As High COVID-19 Case Counts Continue
---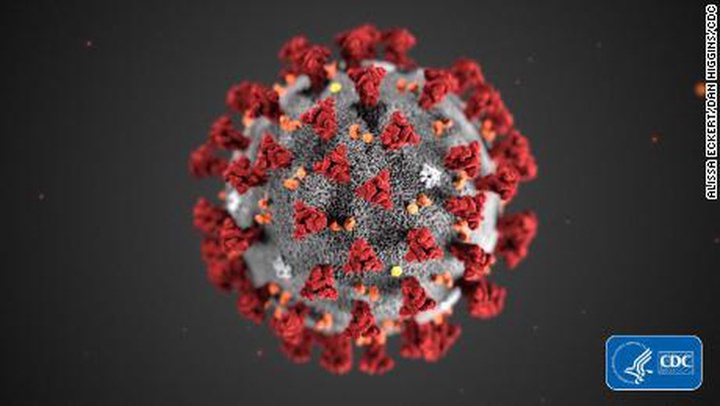 Previously:
• Del Norte Gets 15 New Cases Over Weekend, Public Health Reports
• Possible COVID-19 Exposure At Rumiano Cheese Store After Employee Tests Positive; Del Norte County Moves Into Red Tier
###
Del Norte's public health officer is urging residents to shelter in place and to consider modifying or canceling Thanksgiving gatherings after a recent surge in COVID-19 cases placed the county in the state's second-most restrictive tier.
In a letter to the community Tuesday, Dr. Warren Rehwaldt said he wasn't issuing a public health order, but better precautions are necessary.
Six out of seven new cases reported to the Public Health Branch on Tuesday stem from gatherings that happened around Halloween, according to the county's COVID-19 Information Hub. There are currently 38 active cases in Del Norte County.
"In a lot of cases we talk about, we're finding contacts who don't know they're sick and then a lot of people turn positive," Rehwaldt told the Wild Rivers Outpost on Wednesday. "This has been true of this virus since the beginning. When you're pre-symptomatic or you remain asymptomatic, you can unknowingly spread the virus for days on end and anyone you're coming in contact with… People feel comfortable in their home environment or their close friends' home and they're not treating friends and family as if they could potentially get them sick."
On Monday, after 15 new cases were reported over the weekend, the Public Health Branch announced that Del Norte County was in the Red, or Substantial, Tier — the second-most restrictive tier on California's Blueprint for a Safer Economy. As a result, some local businesses were required to take stricter precautions as of Tuesday.
Del Norte's COVID-19 status isn't unique to the rest of Northern California, Rehwaldt pointed out. Humboldt and Modoc counties — the last California county to see a case — are in the red tier, while Trinity and Siskiyou are in the most restrictive Purple Tier.
As a result, Rehwaldt said, the California Department of Public Health has changed the terms for how it would assign tiers. State public health officials are also monitoring a county's COVID-19 case count and case positivity rate every week rather than every two weeks, he said.
Previously, small counties had to have a case count of 14 for two consecutive weeks before moving to the Blueprint's more restrictive tiers, Rehwaldt said.
"They're not saying that anymore," he said. "In fact, they're saying, 'If we think the data is going through the roof, we'll reassign you midweek.' I don't think that's going to happen to us."
Del Norte's recent surge in COVID-19 cases stems from an outbreak at Pelican Bay State Prison, according to Rehwaldt.
Twenty-two new cases were reported amongst prison staff with 21 active as of Nov. 13, according to the California Department of Corrections' COVID-19 Employee Status web page. CDCR will provide updated numbers on Friday, according to the web page.
There are currently two active in-custody cases among Pelican Bay inmates with one new case reported in the last 14 days, according to CDCR's Population COVID-19 Tracking web page.
On Wednesday, Rehwaldt said he told state health officials that the county's surge in cases can be linked back to the prison outbreak.
"Hopefully they'll cut us some slack," he said. "I don't know that they'll let us go back to orange. They'll probably say, 'You need to stay where you are for awhile.'"
Meanwhile, positive cases have turned up in other work environments. Rumiano Cheese Company recently closed its retail store after an employee tested positive for COVID-19. The company said it plans to reopen the store on Monday after deep cleaning and disinfecting it.
The Public Health Branch doesn't always publicize a workplace exposure unless there's an imminent risk to others or if the business asks it to, which was the case with Rumiano, Rehwaldt said. He pointed out that people should take precautions, including wearing a mask, where ever they go.
"We think it's better for businesses to be up front," Rehwaldt said. "We were happy to help them along with that."
Documents:
• Health Officer Letter 11/17/2020
---
SHARE →