---
Jessica Cejnar / Tuesday, July 30, 2019 @ 5:09 p.m. / Crime
Crescent City Man Will Stand Trial for Murder of Wife; Detective, Medical Examiner Testify in Preliminary Hearing Today
---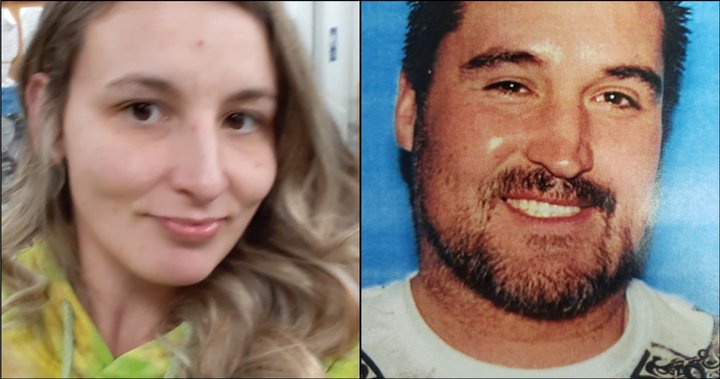 ###
PREVIOUSLY
###
Edward Hughes IV will stand trial for the murder of his wife Emiley Tesch Hughes, Del Norte County Superior Court Judge Robert Cochran ruled during a preliminary hearing Tuesday.
Emiley Tesch Hughes' body was found in a closet at the couple's Crescent City mobile home on Feb. 14, 2019. Her grandmother had reported the 31-year-old mother of three missing on Feb. 1, 2019, saying her granddaughter hadn't been seen for about five weeks.
On Tuesday, Dr. James Olson, an Oregon-based forensic pathologist, said an autopsy showed that Emiley Tesch Hughes likely died of strangulation.
Another witness in the case, Del Norte County Sheriff's Deputy Sarah Asbury, testified that the deceased's 10-year-old son discovered Emiley Tesch Hughes' body in a closet at their Crescent City mobile home on Feb. 14, 2019.
"He found what he didn't know was an animal or a person," Asbury testified Tuesday. "He could see hair and believed it to be a person. He got a hold of his grandma, who called 911."
Edward Hughes faces one count of murder in the death of his wife. On Tuesday, prosecuting attorney Todd Zocchi asked Cochran to add a misdemeanor count of child abuse to Hughes' charges, based on testimony from investigating officer, DNSO Sgt. Jerron Gill.
Gill testified that he had spoken with an acquaintance of Hughes, Crescent City resident Christopher Roberts, who said he was concerned with how the defendant was treating his 1-year-old son after allegedly seeing Hughes push the toddler down on Feb. 6, 2019 and saying he wanted to "bash the baby's head in."
On Tuesday, Gill said he had initially responded to the defendant's home at the Shelter Island Mobile Home Park on Feb. 11, about three days prior to the discovery of the victim's body. The sergeant testified that he was acting on a tip Sheriff Erik Apperson received via Facebook to look inside the Hughes' home.
The Hughes' mobile home was unoccupied at the time, Gill said. The sergeant testified that he spoke with a neighbor who stated he had seen Edward Hughes that morning, but hadn't seen Emiley Tesch Hughes since around Christmas.
Gill said he was standing in front of the defendant's home on Feb. 11 when he phoned Edward Hughes. Hughes agreed to come home to speak with the law enforcement officer, but failed to show up, Gill testified.
On Feb. 12 and Feb. 13, Gill said, he spoke with Robert Williams, of Child Welfare Services, asking him if he knew the whereabouts of Emiley Hughes' three children, the youngest of which is Edward Hughes' son.
Gill's colleague, DNSO Deputy Brian Donahue testified on Tuesday that he and sheriff's deputies returned to Hughes' mobile home on Feb. 14 following a 911 call at about 3:41 p.m. Donahue said deputies met the victim's grandmother, who reported smelling a strange odor and seeing a body in a closet in the master bedroom.
"There was a little bit of a smell," Donahue said. "An odor of something rotting like an animal or some sort of rotting (material). We went to the closet area. There was a sheet covering the door. We pulled the sheet back, removed blankets and observed the silhouette of a body in the fetal position."
Donahue said the body was wrapped in a sheet, which appeared to be "deteriorating with the body."
According to Asbury, who spoke with the deceased's eldest son, the 10-year-old had last seen his mother alive in bed on Christmas Eve. He and his two younger siblings didn't see their mother on Christmas, Asbury said.
"Edward explained to (the deceased's son) that his mother was not feeling well," Asbury said, "that she was in bed and not to bug her."
On Feb. 14, Asbury said, Emiley Tesch Hughes' son and grandmother were at the home she shared with the defendant. The 10-year-old was looking in his mother's closet for her purse and car keys when he discovered the body, Asbury said.
Gill said the children were not living at Emiley Hughes' home when her body was discovered on Feb. 14. He said sheriff's deputies began processing the scene on Feb. 15. Gill said investigators were able to identify Emiley Hughes' body based on photographs of tattoos taken when she was alive. Gill said in addition to a broken superior horn in the thyroid cartilage, the body had a contusion to the face.
After the autopsy, Gill said, he obtained a warrant for Edward Hughes' arrest. Deputies searched for the suspect for about seven days after processing the crime scene, Gill said.
"The kids were all located," he said. "We talked to the person caring for the kids and each person said Edward Hughes gave me the children."
According to Gill, the search for the defendant led them to the Dell Lane home of his girlfriend. Gill said deputies visited the home every day between the 15th and the 17th. On the evening of Feb. 18, after surveilling the house from a neighbor's home, deputies made contact with Hughes' girlfriend, who said Hughes was inside, Gill testified.
Deputies called the California Highway Patrol and the Pelican Bay Crisis Response Team and arrested the defendant after a stand-off of roughly three hours, Gill said. Gill testified that the prison's Crisis Response Team deployed some kind of chemical agent to get Edward Hughes to exit his girlfriend's home.
During an interview with law enforcement following his arrest, the defendant gave three different explanations for how his wife died on Christmas Eve, Gill testified on Tuesday. Initially, Hughes said he was trying to prevent his wife from going out and using drugs or hanging out with people who used drugs when she struck him. According to Gill, Hughes blacked out and when he awoke, his wife was on the bed dead and he placed her body in the closet.
In the defendant's second version of events, Edward Hughes said his wife attacked him and instead of blacking out, he defended himself by raising his right hand and hitting her in the throat, Gill said Tuesday. According to Gill, Edward Hughes told him his wife was on the bead "breathing funny" when he fell asleep. She was dead when Edward Hughes awoke. Gill said the defendant then put his wife's body in the closet.
Gill said he was skeptical of Hughes' first and second explanations and "called him out on it." In Hughes' third version of events, Gill said, he acknowledged grabbing his wife by the throat and strangling her "until she died."
"(Edward Hughes) said he was standing and choking her with his right hand until she collapsed," Gill said Tuesday. "He continued to choke her until she died (then) he pushed her in the closet."
When Zocchi asked Gill about the bruising to Emiley Tesch Hughes' face, Gill said he asked the defendant, who said he may have struck her with his left hand while strangling her with his right.
During his testimony Tuesday, Olson said that while discoloring on the left side of the victim's head and face could have been related to trauma, the body had been resting on the left side and he found a degree of decomposition.
On cross-examination, Edward Hughes' defense attorney, Dennis James Daniel, asked Olson if toxicology reports showed the victim had been under the influence of alcohol or drugs when she died. Olson said laboratory results showed that while Emiley Tesch Hughes had the decongestant pseudoephedrine in her system, her body tested negative for amphetamines and methamphetamines.
Olson said the autopsy showed that the victim had a blood alcohol content of 0.19, but he said that could have been the result of the state of decomposition her body was in at the time.
"It doesn't rule out of some degree of alcohol consumption, but it has to be interpreted to some degree based on the state of decomposition," Olson said.
Olson said he also didn't see injuries to the victim that were associated with defense injuries or were evidence that she had punched someone.
Cochran said he believed there was enough evidence for Edward Hughes IV to stand trial on the count of murder and the misdemeanor count of child abuse. Cochran set Hughes' arraignment for Aug. 8.
---
SHARE →
---