---
John Ross Ferrara / Tuesday, July 30 @ 2:50 p.m. / Emergencies
Three Fishermen Rescued After Boat Capsizes Near Crescent City Jetty
---
Del Norte County Sheriff's Office press release: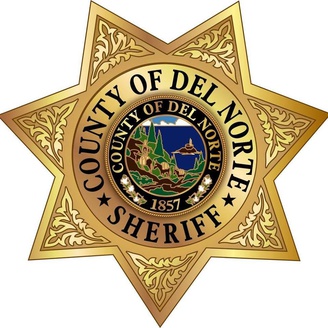 The Del Norte County Sheriff's Office began receiving several 911 calls for help regarding a capsized fishing vessel at about 10:16 am today. Dispatcher Elizabeth Edwards was able to determine a general location of the small fishing boat and also learned that three men were holding onto it in need of help. It was determined they were several hundred feet west of the Crescent City jetty.

Commander Bill Steven and Sheriff Apperson were able to get a rescue boat launched within about ten minutes. Commander Grant Henderson positioned himself on the jetty, assuming the role of incident commander. He obtained a visual of the stranded fishermen and provided specific information to direct Commander Steven and Sheriff Apperson to the capsized vessel.

One of the men was tethered to the sinking boat by way of a line that needed to be cut. That line was located, cut and all three men were pulled aboard the DNSO rescue vessel. They were then quickly transported back to the harbor boat launch and turned over to the responding staff of Del Norte Ambulance.

Robert Mier, David Danoff and Joseph Yabu are all expected to make a full recovery.

The DNSO would like to offer a special thanks to the people that called our 911 center for help and the two personal fishing vessels that offered to help if need be during the rescue efforts. Most of all we want to thank Robert, David and Joseph for having the forethought to wear personal flotation devices.
---
SHARE →
---