---
Jessica Cejnar Andrews / Monday, May 22 @ 2:50 p.m. / Environment, Infrastructure, Local Government
Del Norte Supes to Consider Agreement With Klamath River Renewal Corporation; Sediment Following Dam Removal Still A Concern
---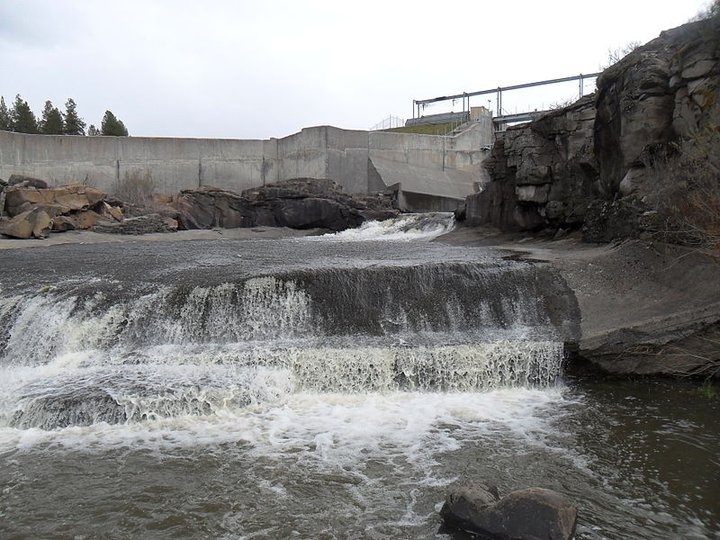 Previously:
• Skeptical About Klamath River Dam Removal, Harbor District, Del Norte County Seek Protection Against Potential Damages
###
An agreement addressing the potential sediment load that removing four dams on the Klamath River may deposit in Del Norte County waters will be on the Board of Supervisors consent agenda Tuesday.
The agreement between Del Norte County, the Crescent City Harbor District and the Klamath River Renewal Corporation — the nonprofit organization removing the dams — includes plans for monitoring whether the current will carry sediment from the dams north to the port. It also includes reimbursement procedures for the county and the harbor district.
Both local governing bodies and KRRC entered into a memorandum of understanding in March 2021 that outlined the reimbursement costs. The agreement before the Board of Supervisors on Tuesday outlines how Del Norte County and the Crescent City Harbor would make claims for that reimbursement, according to the county's staff report.
Now that the Federal Energy Regulatory Commission has approved dam removal on the Klamath River, crews are building access roads and doing other preliminary construction work. The first dam, Copco 2, is slated to come down in September, KRRC CEO Mark Bransom told Medford's KRDV Newswatch 12 last week.
The three other dams — Copco 1, Iron Gate Dam and the John C. Boyle Dam — will be removed by the end of 2024, according to KRDV.
Under the March 2021 MOU with Del Norte County, KRRC will reimburse the county a total of $28,550 annually for the cost of a consultant and staff time to "review the Renewal Corporation's implementation of the sediment monitoring measures."
KRRC will also reimburse the Crescent City Harbor District $1,800 annually for staff time "used to review the corporation's implementation of the sediment monitoring measures."
According to proposed sediment monitoring measures prepared by McMillenJacobs Associates, the sediment from the reservoir is primarily fine-grained silts and clays.
"Depending on whether wet, dry or average river conditions occur during the drawdown period, the amount of sediment released from the reservoir is estimated to vary from 1.4 to 3.2 million tons," the report states. This sediment load represents an approximate increase of 24-55 percent over the current average annual Klamath River sediment discharge of 5.83 million tons."
The 2021 MOU and implementation agreement supervisors will consider Tuesday come after the county in 2019 filed a motion to intervene in FERC's proceedings on dam removal. In its motion, the county stated that it didn't have a position either for or against dam removal.
The Del Norte County Board of Supervisors meets at 10 a.m. in the Flynn Center, 981 H Street in Crescent City. Agenda materials and Zoom links for the media are available at www.co.del-norte.ca.us.
---
SHARE →