---
Jessica Cejnar Andrews / Thursday, March 16 @ 9:05 a.m.
Despite Acknowledging Need, Del Norte Supes Balk At Cost of Overhauling Public Defense System
---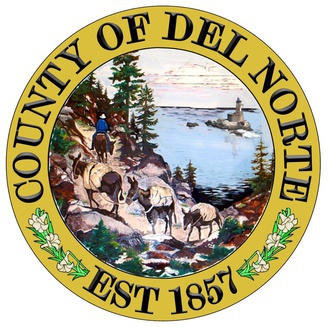 Previously:
• State Rep Cites Del Norte's Incarceration Rate, Urges County to Establish Public Defender's Office
###
One supervisor was satisfied with the status quo.
Another suggested that contracting with an additional attorney may be a more cost-effective way of lessening the load Del Norte's four contracted public defenders are buckling under.
But for Elly Hoopes, one of those four public defenders, having a robust indigent defense system would mitigate costs derived form jailing inmates as well as costs associated with homelessness and drug addiction. She acknowledged that more attorneys are needed, but said professionals who work outside the courtroom are just as essential.
"I know from speaking to some of my colleagues, they are completely overwhelmed at this point. Getting other staff or attorneys would be critical if we kept the system as it is," she told supervisors Tuesday. "But we still don't have an investigator. And in the end the county is also liable. If you're going to be hiring attorneys and you know you don't have investigators — that's a problem."
Though they were faced with four potential solutions, including the status quo, county supervisors asked staff to come back with "narrowed alternatives" that reduces case loads and also attempts to answer their concerns about funding and costs.
District 3 Supervisor Chris Howard, who had proposed hiring an additional public defender, asked staff to look into whether their decision to join in on the Teva, Allergan, CVS, Walgreens and Walmart National Opioid settlements could have an impact on public defense in the county.
"Obviously we have a lot of drug cases come through that office," he said. "If there's a connection that could be made, that's a potential budget solution both post-treatment and obviously getting them into treatment with whatever settlement is reached in the courts."
Hoopes, who handles misdemeanor and juvenile cases primarily, advocated for a managed assigned counsel (MAC) indigent defense system. She commended the recommendation Office of the State Public Defender representative Laurel Arroyo made in October to create a fully-staffed public defenders' office. But the county may be able to do that yet, Hoopes said.
"We don't have a building," she said. "If we could build to that in 10 years, that would be fabulous."
The four attorneys handling public defense have a case load of more than 200 each for those handling felonies, Lopez said, and about 130 cases each for those handling misdemeanor clients.
Lopez, citing Arroyo's report to the Board in October, said to provide adequate representation, an attorney should handle between 54-74 felony cases at one time.
On Tuesday, Lopez made a presentation on the different options the Board of Supervisors can consider when it comes to public defense in Del Norte County.
One is creating a formal public defender's office with all new attorneys and a chief public defender. Lopez's staff report said it would be similar to the District Attorney's Office.
Lopez's staff also researched two different versions of the MAC model, a basic system and an enhanced system.
Under the basic MAC structure, the Board of Supervisors would appoint a chief public defender who would oversee contracted attorneys. Other services, including an investigator, would also operate under a contract with the county, Lopez said.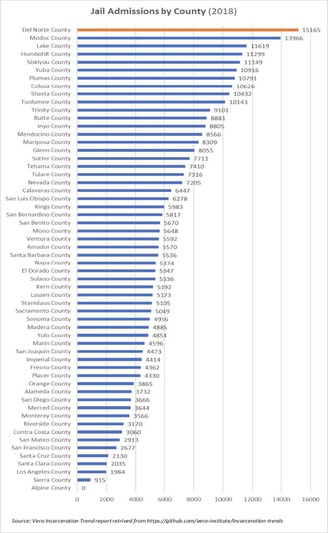 Under an enhanced MAC system, a deputy public defender would work alongside the chief public defender. The county would also employ a public defender investigator, according to Lopez's staff report.
"For budget projection purposes, staff has assumed that a total of five attorneys would be needed for community indigent defense under a MAC system," Lopez writes. "However, it would ultimately be the County Public Defender who would define the exact office configuration within the budget authorized by the Board."
A MAC system would keep the current contracted public defenders available to provide services, Lopez said. A chief public defender would also provide direct oversight and administer contracts, he said.
"Having a PD manages some of those challenges by having someone who's actually accountable for providing those services locally and it creates a community stakeholder as well," Lopez told supervisors. "So it's somebody that the Board has to hold accountable for those services and delivering those services."
The basic managed assigned counsel system is expected to cost the county a little more than $1 million annually. The enhanced MAC has an expected price tag of $1.1 million. A fully-staffed public defender office is expected to cost the county $1.3 million, according to Lopez's staff report.
Keeping things status quo, which includes using four contracted private attorneys to provide public defender services, costs roughly $640,000, according to the staff report.
It was that projected price tag of at least $1 million for a basic MAC system that brought District 5 Supervisor Dean Wilson and Howard up short.
Wilson, a former Del Norte County sheriff whose career ended in 2014, spoke to a piece of data in Arroyo's report — that the county jailed more people per capita in 2018 than any other California county.
Adding another public defender won't solve that problem, he said. With only two full-time judges, the difficulty in getting cases processed lies with a constant backlog.
"What we have is a continuous backlog within our judicial system that causes much of this sitting in our jails waiting for trials to come to court," Wilson said.
After Hoopes spoke, Wilson said he was still in favor of the status quo, but he wanted to hear from her and her colleagues on potential solutions to their problems that weren't included in Lopez's staff report.
Wilson said he was concerned about the potential costs associated with the proposed alternatives he and his colleagues were asked to consider.
"We're heading into more difficult economic times and we're facing increases in operational costs across the board this upcoming year," he said. "I'm definitely open to looking at additional contract personnel, maybe other contracts with investigators. However I'm not in favor of the other alternatives on this list at this point in time."
Howard said based on Arroyo's report, which showed that Del Norte County had jailed more people per capita in 2018 than any other county in the state, proves that status quo isn't working. But, he doesn't think having a chief public defender that can provide oversight is necessary.
"What we need to do is change how we do business in diverting folks from our jail. To get (them) the necessary resources to change their behavior instead of sitting in jail and doing time," he said. "What would it cost for an extra public defender? If I break it down it's about $159,000 per public defender. If we add that on, it's significantly less than our basic MAC as it's currently outlined. I'm not sure if there's a willingness to discuss that, but to me, we need to hit at the root of the problem, which is getting folks the right level of public defense instead of having cases maybe plead out."
Lopez noted that the models he presented to the Board for a public defense system aren't set in stone.
---
SHARE →