---
Jessica Cejnar Andrews / Thursday, March 16 @ 3:16 p.m.
Decision to Euthanize Dogs For Aggression Stirs Facebook Backlash; Sheriff Says Animals Posed A Safety Risk
---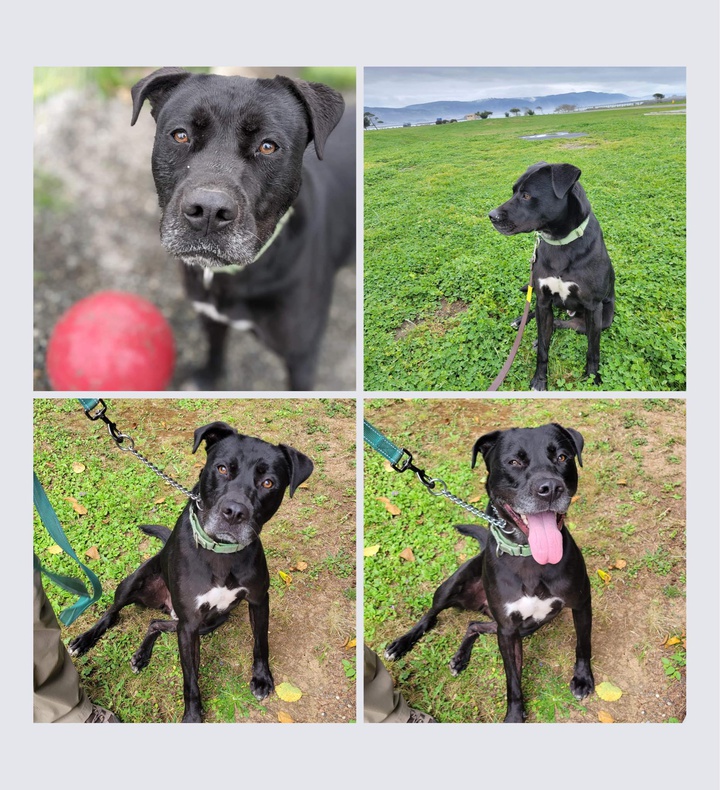 No one at the Del Norte County Animal Shelter wanted to euthanize four dogs, but for the safety of the employees and volunteers, that decision was necessary, Sheriff Garrett Scott told the Wild Rivers Outpost on Thursday.
The Facebook backlash has been fierce. One resident, Franz Posvancz, posting on the Dogs of Del Norte County page and urging people to "do what you can to not support this decision and save them as soon as possible."
Euthanizing any animal is a last resort at the Del Norte County Animal Shelter, Scott said. But after one volunteer was severely bitten a few months ago, the sheriff asked Animal Services staff to conduct a safety assessment.
The four dogs slated for euthanasia had been at the shelter for years and were too aggressive to adopt to the public, Scott said.
"The volunteers have tried so hard to get the dogs adopted," he said. "One of them drove a dog clear to Washington and took it to some people who were considering adopting the dog. It didn't work out. An event happened there to where the people said, 'No, we can't take him, he's too aggressive.'"
That dog was Garfunkel, who, Scott said, is human aggressive and has a history of biting.
Another dog, a German shepherd named Kobe, has also bitten and is "super crazy" to get in and out of a kennel, according to a volunteer who asked not to be named due to the vitriol on social media. Another, Pee Wee, has attacked another dog, she said.
"He's got major dog aggression," she said of Pee Wee. "It's a liability for the county to adopt these dogs out to people even with full disclosure. It's not fair to people. It's not fair to the community. I freaking love those dogs. It was hard, but they are definitely a liability."
The volunteer said she was with two dogs who were euthanized Thursday. Two more are scheduled to be put down on Friday, she said.
A staff member at the Animal Shelter, who also asked not to be named, said other statements on Facebook that there were six additional dogs on death row are false. She said the decision has been hard on everyone.
"Hopefully after this we can move forward and get community support and have an adoption fest," she said. "And everyone can come out here. I think the backlash came to where it was such a final decision and volunteers wanted more time for that last plead. But after three years, we're not sure what else can be done."
Del Norte County's Animal Services Division completed its transition from operating under the umbrella of the agriculture department to operating as a branch of the sheriff's office in January. Three animal control officers, a kennel attendant and a DSCO sergeant staff and manage the dog pound.
A team of about 10 dedicated volunteers also helps clean the kennels, facilitate adoptions, transfer animals to other rescue shelters as well as to vet appointments and to get them spayed or neutered.
So far in 2023, the pound took in 75 dogs, according to volunteer Laureen Yamakido, who tracks much of the data at the shelter. Thirty-nine were claimed by their owners. Five were euthanized, including the two that were put down Thursday.
Fourteen have been transferred to other rescue shelters, eight went through the Prison Paws Partnership program at Pelican Bay and 19 were adopted directly from the pound, Yamakido said.
In 2022, the pound took in 397 dogs, one of which had a litter of five puppies, bringing the total to 402 dogs, according to Yamakido. Of those 402, owners claimed 205 dogs, two escaped the property and one was euthanized, she said.
Of the remaining 194 dogs that became county property, 120 were transferred to other rescues, including 13 from residents who wanted to find new homes for their pets, Yamakido said. Twenty-one dogs went through the Prison Paws Partnership program and 54 were adopted directly from the pound.
On Thursday, Scott agreed that adopting a dog that's known to be aggressive is too much of a liability for the county.
"I wish the decisions would have been made before, but they weren't so I'm having to deal with that," he said. "And I can't imagine adopting one of these dogs out and having it bite a child, a neighbor's kid. Not only do we have a huge liability, but can you imagine the guilty conscience knowing that was an aggressive dog?"
Since 2008, the Del Norte County Animal Shelter has only euthanized animals if it was medically necessary or if the dog was unpredictably aggressive and unsuitable for adoption.
In 2009, the Board of Supervisors approved a resolution adopting California Penal Code 599d and California Food and Agriculture Code Section 17005, both of which discourage euthanizing any adoptable animal.
In September 2022, after deciding that the the Animal Services Division would transition to the DNSO, the Board of Supervisors decided against a proposal to modify that ordinance.
---
SHARE →