---
Jessica Cejnar Andrews / Monday, Oct. 17, 2022 @ 12:31 p.m. / Community, Education, Health
DNUSD Revises Medication Policy to Combat Opioid Overdoses; Schools Will Have Naloxone Kits, Superintendent Says
---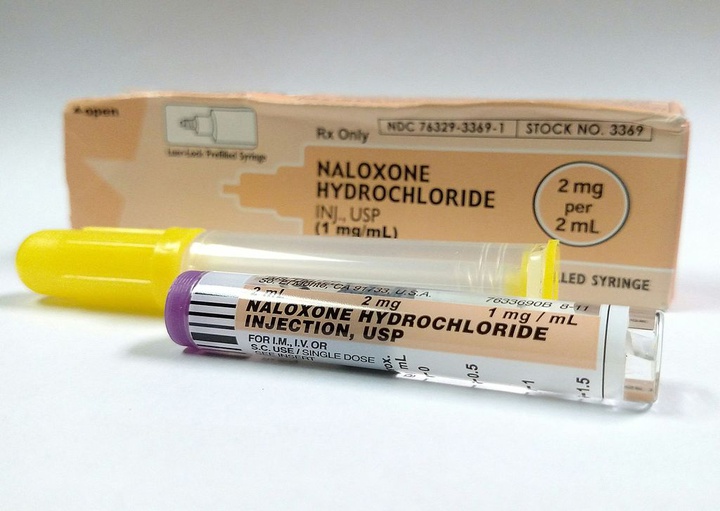 Naloxone will soon be available at Del Norte County schools, and two Yurok Tribe representatives will focus on opioid addiction prevention and early intervention, Superintendent Jeff Harris announced Thursday.
The Del Norte Unified School District Board of Trustees unanimously revised governing the distribution of medication. The revision allows the district to administer Naloxone Hydrochloride or "another opioid antagonist" to reverse an overdose and is in response to ongoing concerns regarding fentanyl and other opioids in the community.
"In our community, over the past year we've seen an increase in fentanyl-related deaths and incidents and at the high school, (we've) had to administer Naloxone twice," Harris said. "Our goal is to have emergency services available to our students to the fullest extent possible."
Naloxone is a spray and is easy to administer and easy to get, Harris said.
The district ordered its first batch shortly after the Board of Trustees initially discussed the issue in September. Harris said staff had anticipated the Board would approve the revision in the district's medication policy.
Once the Board approves the revised policy concerning administering medication, the district would ask volunteers who want to be trained in administering Naloxone, Harris said. They'll also put Naloxone emergency stations near the automated external defibrillators in school offices, he said.
"All staff will have the opportunity to be trained in administering (Naloxone)," Harris said. "We already have an anticipated hierarchy going (first) with the most needed out to all staff."
The synthetic opioid, Fentanyl, was a factor in 10 deaths in Del Norte County between January and July, Del Norte County's coroner assistant, Michelle Greene, told the Wild Rivers Outpost on July 7. Fentanyl contributed to nine deaths for the entire year in 2021, according to Green.
Local law enforcement have also been affected by possible fentanyl exposures.
In May, Crescent City Police officer, Tyler Balch, used Narcan to help a Yurok Tribal Police officer recover from a possible fentanyl exposure during an arrest. Balch received a letter of commendation from Yurok Tribal Police Chief Greg O'Rourke.
Last month another Yurok Tribal Police officer received a dose of Narcan after he was exposed to a substance authorities believed was fentanyl.
According to Ron Bates, who, along with Lori Nesbitt will work with the school district to teach opioid abuse prevention and interventions, Narcan, or Naloxone is often administered in spray form to someone who is unconscious. It's harmless to those administering it, he said.
In addition to having Narcan on hand, it's important to know how to administer it, Bates said.
"We're going to be doing presentations, hopefully in schools, to raise awareness and focus mostly on healthy lifestyles," he said.


---
SHARE →