---
Jessica Cejnar Andrews / Thursday, Oct. 13, 2022 @ 2:56 p.m.
Curry County Sheriff: Brookings Man Dies After He was Struck By a Paint Striping Truck
---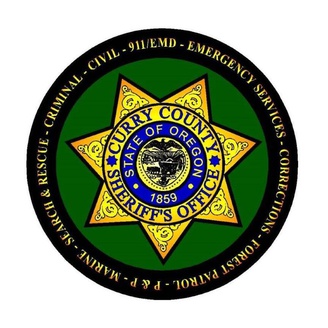 From Curry County Sheriff John Ward:
Sunday, October 9, 2022, at about 4:00pm, the Curry County Sheriff's Office Dispatch received information from the Brookings Police Department regarding a vehicle verses a pedestrian accident in the county on Pacific View Drive in Brookings. The initial information was that a pedestrian was hit by a paint striping truck.

Sheriff's Dispatch advised a Sheriff's Deputy who responded. Brookings Dispatch advised they had one of their officers on scene and that the victim was transported to Sutter Coast Hospital in Crescent City, CA.

During the initial investigation, the Sheriff's Deputy learned that the truck and crew involved that were doing paint striping on the roadway, were Hicks Striping and Curbing out of Salem, Or., and contracted by the Curry County Road Department. While painting stripes on a section of the roadway, the driver of the truck encountered a man and a woman near the edge of their driveway and when the truck got close, the male resident, seventy-three-year-old Chester Leonhardt stumbled forward and fell in front of the paint striping truck and got ran over. Cal Ore Life Flight Ambulance were paged to respond and when they arrived, Leonhardt was on the ground alert and talking. Leonhardt was transported to Sutter Coast Hospital. A little later that evening, the Curry County Sheriff's Office was notified that Leonhardt died of his injuries.

The Sheriff's Office was able to collect video footage of the accident from a neighbor's security camera. Leonhardt's life partner, seventy-three-year-old Margaret Dill was present at the scene when the accident happened. The Curry County Sheriff's Office sends our condolences to the family and friends of Chester Leonhardt.


---
SHARE →