---
Jessica Cejnar Andrews / Thursday, Oct. 13, 2022 @ 1:50 p.m. / Local Government
Three Out of Four Supervisor Candidates Take Questions on Homelessness, Jail Challenges, Climate Change; Joey Borges is a No-Show
---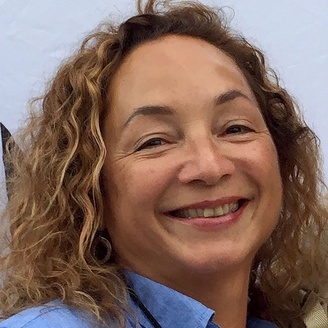 Three out of four contenders for the Del Norte County Board of Supervisors were unanimous in supporting the new sheriff, though differed when it came to addressing homelessness and climate change.
Patty Adams fielded questions from True North Organizing Network representatives on her own at the organization's candidate forum Tuesday. Her opponent in the run-off election for the District 4 seat, Joey Borges, was absent.
Candidates in the District 5 run-off election — appointed supervisor, Susan Masten, and former sheriff Dean Wilson — also participated in the forum.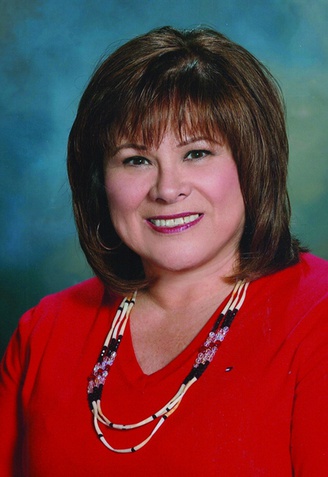 Homelessness
Questions began with Daphne Cortese-Lambert, founder of Del Norte Mission Possible, providing her own experience with homelessness and the work she did to earn her Bachelor's degree in drug and alcohol counseling. However, she said, many of her friends weren't as lucky and lost their lives to addiction and "the choices they made."
Cortese-Lambert said she has worked with the homeless community for about 15 years. Del Norte Mission Possible, she said, is about giving a voice to those who don't have one.
"I believe the people who do not have homes are part of Del Norte County's most untapped resource," she told candidates. "Even though COVID is happening right now, or had happened, we have made such amazing strides in homelessness and the way the community is working together. We're at the point where we can really change things."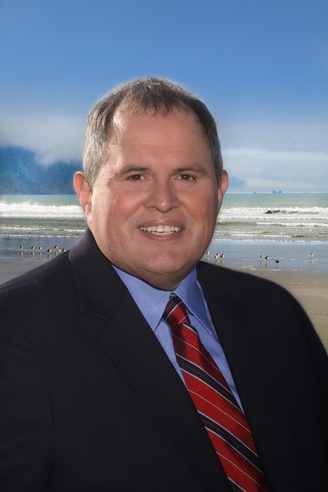 Cortese-Lambert asked each candidate what they will do to "be part of that change in homelessness."
Adams, who grew up in Fort Dick and worked for GE, Ryder and Chrysler before returning home in 2016 and becoming a realtor, said that while she feels housing programs paired with case management and other services is a good solution, there's more to solving the homelessness problem. Many are a paycheck away from being homeless, she said, and without the resources or family it can happen to anyone.
Adams said she has heard that some who are homeless don't like going into shelters because they're not able to have their pets. She said she was recently in Reno where a large housing community for the homeless provide access to veterinarians as well as "services you would expect for the humans."
"I would be extremely supportive," Adams said. "I think the challenge might also be to find housing to allow people to have this freedom. This ability to feel they have a place they can call home."
Del Norte County has never had to deal with the "explosion of homelessness" seen recently, according to Wilson. He called the issue a self-inflicted wound that's a result of decriminalizing drug behavior and theft that supports drug addiction and said he's not "foolish enough to believe we can end homelessness."
Wilson, who was sheriff from 2002 to 2014, said homelessness is a symptom and the community needs to figure out how "we brought that about." With the homeless often causing problems in backyards and residential areas, Wilson said the community needs to develop a place where they can be safe and receive services like drug counseling and medical services.
"I'd like to see one of those areas developed here in Del Norte County. I think we can do it," he said. "I know several locations already in mind that are close to the services they do need — medical and food as well as security and law enforcement. We can bring those kinds of programs into Del Norte County (and) utilize the resources we already have here much better and much more efficiently."
Masten is a former Yurok Tribal Council member who was appointed to fill the District 5 seat shortly after former supervisor Bob Berkowtiz died in March. She said she met Cortese-Lambert and discussed Mission Possible's activities as well as took a tour of the homeless encampments in her district.
She said she also did her own research on other programs that have been successful, specifically Rogue Retreat, which provides assessment, independent living and "everything in between with wraparound services."
Masten said she plans to tour Rogue Retreat to look at the services it provides and will meet with the Del Norte County Department of Health and Human Services, Code Enforcement and the sheriff's office on addressing homelessness.
"I also want to go to the people to be able to get their ideas for solutions because there are a lot of people who are concerned about the homeless and have great ideas and want to be a part of the solution," Masten said. "Including those who live at the entrances of these camps."

Sheriff's Office
True North leader Mike Tompkins said he and his colleagues sat down with the new sheriff, Garrett Scott, and listed to the list of challenges he is facing. Those challenges include failing infrastructure, a lack of personnel and the need for "a lot more training," Tompkins said.
"And he needs to find ways to integrate county services in order to match the needs of his people, his deputies, and all the first responders as they deal with the people of our community that are — so many of them — living in the rough," Tompkins told candidates. "And then, also in order to help deal with and to meet the needs of private citizens and businesses our homeless people affect."
Tompkins asked each candidate how they would support Scott and his work.
Before she was appointed to the Board of Supervisors, Masten took a tour of the jail and has met with Scott to discuss the issues he is facing. She said she helped identify funds to provide additional correctional officers and removed barriers to streamline the human resources process so officers could be hired.
Masten said she also wanted to ensure there's full-time medical staff at the jail, which keeps inmates and officers safe. She also referred to the $3 million Del Norte County is expected to receive as a result of U.S. Sen. Dianne Feinstein's Community Project Funding request for jail renovations.
"The state of the jail is deplorable and that's through decades of neglect," she said. "We do have $3 million that was appropriated, but we must develop a plan to be able to refurbish or build a new facility, which will take additional dollars either way."
Adams said Scott has made great strides in the short time he's been in office, including providing better communication with the community.
"I don't know if everyone out there, all of the citizens of Del Norte County, realize what he's facing," Adams said. "I think a lot of people also don't understand, because we have such a lack of mental health resources, a lot of times it is a uniformed deputy stepping in to help with a homeless person or a mental health (patient). And is probably the worst thing for them. If you're already afraid and just scared and then here's this deputy you're not thinking they're there to help you."
Adams suggested maybe having someone on the sheriff's office staff be assigned to the homeless encampment areas as part of their overall duties.
"They would be subject matter experts for the sheriff's department," Adams said. "When you do a ride-along with the sheriffs, they know exactly where everyone is. They're familiar with all the camps and they're not strangers."
Wilson said he remembers the mental health issues he and his staff had to deal with at the Del Norte County Jail when he was sheriff.
He pointed out when California shut down many of the state facilities, those mental health challenges seeped into its jails. This, he said, resulted in inmates with severe mental health issues waiting, sometimes over a year, to be placed in a state mental health hospital.
Jails aren't facilities for the mentally ill, Wilson said.
"The problems that exist within Del Norte County are truly issues of personnel, and it's one of the things we need to deal with and that is to hold individual officers accountable for violations of policies and procedures," he said. "The issue with the jail is old and there needs to be a new facility. We had an opportunity to seek money out a few years ago, but unfortunately we did not take advantage of the process because the county did not have the ability to match funds at the time."
Wilson said as a county supervisor, he'd give Scott the support and time needed to resolve the issues at the jail.
"The issues at the jail are not something that's solved within a year or two," he said. "It takes multiple years to resolve those situations. Even hiring can take over a year sometimes to find the right personnel to fit into these jobs."

Climate change
Pat Black, another True North representative, prefaced her question about climate change by mentioning the 2018 Camp Fire in Paradise. Every year, she said, Del Norte County breathes smoke from those fires and they're coming a lot closer to home.
Black noted that replacing county cars with electric vehicles and preparing for those who are fleeing wildfires elsewhere are needed and asked each candidate what they would do to address those issues.
Wilson pointed to what he called a gross mismanagement of U.S. forests as a significant factor in large wildfires. There is a heavy fuel load on U.S. Forest Service land, and what's needed is thinning, which would create jobs and produce tax revenue, Wilson said.
However, Wilson said he's more concerned about inflation and increasing interest rates, which can devastate a community "quicker and more efficiently" than rising global temperatures.
"One of the things I'm more concerned with addressing if elected as supervisor is how is the government going to prepare itself for these times when the interest rates are much higher but the inflation costs to just operate on a day-to-day basis has increased," he said.
According to Masten, local government needs to take a look at its policies and see how it can reduce its impact on global climate change on a day-to-day basis. Developing ordinances to ensure green building practices and to plan for population growth is also necessary.
"We already have people moving to this area and we need to plan for that growth and our infrastructure needs to be planned for in a way that considers climate change," she said. "We need to be developing a plan that takes that into mind."
Masten said she also looks forward to speaking with her constituents about the issue since involving them is important.
Adams drew on her experience as an intern with the U.S. Forest Service, where, she said, she learned that trees are a renewable resource. It's terrible to cut down trees in a neighborhood, she said, but when she lived in the Bay Area the Planning Department would ask a property owner to plant more trees if they wanted to cut some down.
Adams also said that she advocates building green housing, though it can be more expensive at the beginning.
"Something I would be curious about is, what is our policy for county buildings," Adams said. "Do we turn off everything at night? That's another savings."
Adams also said that while riding a bike or walking to work may not always work for Del Norte County because of the weather, people can be urged to lighten their carbon footprint by turning off lights in rooms they're not using or to line-dry their clothes.
---
SHARE →