---
Jessica Cejnar Andrews / Tuesday, Nov. 1, 2022 @ 5:59 p.m. / Environment
Though Skeptical, Crescent City Harbor Commissioners Send Colleague to Wind Energy Strategy Study Meeting
---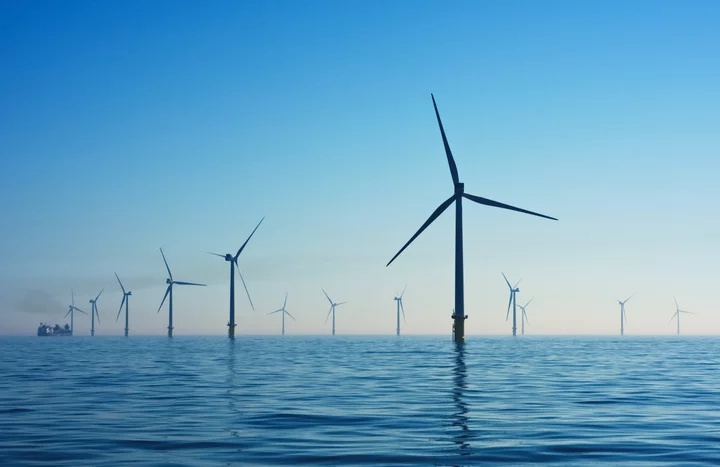 Previously:
• New Nonprofit Hopes to Tap Into Del Norte's Offshore Wind Energy Potential, Seeks Companies to Help With Further Studies, Funding
###
Though they're skeptical about its benefits for Del Norte County, Crescent City Harbor commissioners agreed on Tuesday to send their colleague, Brian Stone, to the first meeting dedicated to commercial offshore wind development on the West Coast.
Stone was invited to join the technical advisory committee for the Department of Energy and the National Renewable Energy Laboratory's West Coast Ports Strategy Study's Nov. 10 meeting at the University of California, Berkeley.
According to an email Stone received from Matt Shields, senior offshore wind analyst for the National Renewable Energy Laboratory, the study aims to develop a network of harbors that could enable commercial-scale offshore wind development. The technical advisory committee will hold virtual and in-person meetings in 2022 and 2023.
On Tuesday, the Harbor District Board of Commissioners agreed to spend about $1,254 to send both Stone and the port's accounting manager, Thomas Zickgraf to the Nov. 10 meeting, stating they felt it was important to have a "seat at the table."
This decision came after Stone stepped up to the podium during the Harbor District's public comment period to talk about the potential financial benefits the community could realize if floating offshore wind was developed off the coast of Crescent City.
"The amount of money is staggering. Based upon what happened with the last set of leases back on the East Coast," Stone said. "The last set of leases leased for $4 billion with a B. This is the premier site. All of the different companies want to come here."
Stone's comments come after the Biden Administration about two weeks ago announced it was ready to auction off leases to potential offshore wind developers. Forty-three entities have qualified as potential bidders for five leases off the West Coast — three near Morro Bay and two near Humboldt Bay.
That auction is expected to happen Dec. 6 with each lease area having its own minimum bid requirement ranging from $6.3 million to $8 million, the Lost Coast Outpost reported last week.
On Oct. 27, the Humboldt Bay Harbor, Recreation and Conservation District partnered with Crowley Wind Services to build a full-service terminal on the Samoa Peninsula to support offshore wind.
About a year ago, Stone and his fellow Crescent City Harbor Commissioner Wes White established the Del Norte Energy Alliance through the Tri Agency Economic Development Authority. The goal had been to partner with private companies that could help fund and build offshore wind turbines and the infrastructure to handle the energy they produce.
On Tuesday, Stone said that Del Norte County could realize a financial incentive through a Community Benefit Amount as well as dollars set aside by the Bureau of Ocean Energy Management (BOEM) for local governments, tribes and other entities to offset any damages offshore wind energy development may cause.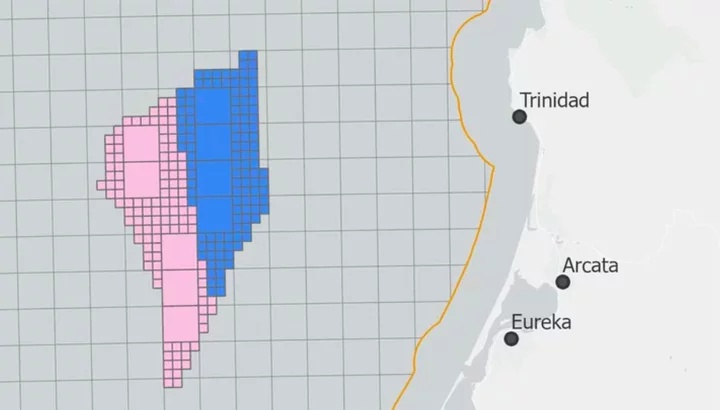 "We need to be, as a community, involved in this and start moving forward so we can understand the kind of money we're talking about. How it's going to impact the community and what it will do for our community," Stone said. "It's relevant and it will affect us all. And it will improve the county in the long run."
Following Stone's comment and after he recused himself, Harbormaster Tim Petrick said that while he's skeptical about offshore wind energy's long term viability, if the government is going to spend "a lot of money" on developing ports and harbors for the maintenance of offshore wind platforms, the Crescent City Harbor District needed a seat at the table.
"I think our best position on offshore wind power is going to be as a backup port for operations and maintenance," Petrick told commissioners. "But if they want to spend (money) on improving infrastructure for that, I think we ought to take it. We ought to be there for that discussion."
Zickgraf could also represent the interests of the harbor's commercial fishermen, Petrick said.
Harbor District board president Rick Shepherd, a commercial fisherman who is seeking re-election, said the Del Norte Commercial Fisherman's Association is sending representatives to the West Coast Ports Strategy Study.

"I think just to be at the table, to have representation, is a must, otherwise you're going to go off by the wayside and no one will know we exist," Shepherd said.
Shepherd said he and his fellow fishermen are also skeptical about wind power, but he, too, thinks there could be a financial incentive to the community from that development.
"The overall picture of wind power is a question," he said. "As far as money coming to ports and infrastructure in the area, that is not a question. It's most important to have a seat at the table."
Though he acknowledged the value of being at the table, Shepherd's colleague, Gerhardt Weber, who is running for election the first time, asked if there was another more tangible goal his colleagues had for wanting to be at the West Coast Ports Strategy Study meeting.
White, who attended a wind power summit with Stone recently, said much of the value attending the West Coast Ports Strategy Study is building connections with industry representatives.
There was a question about the depth at the Crescent City Harbor, White said he was told that could be addressed through engineering.
Petrick said the meeting agenda is not out yet.
"If we want to send somebody we need to approve it now," he said. "Once we get the agenda we can have a quick meeting about what our goals will be and what our thoughts are — what we want to get across."
---
SHARE →