---
Jessica Cejnar Andrews / Friday, May 27, 2022 @ 5:24 p.m. / Environment, Roads
Reported Tarballs Within Jed Smith State Park Removed; Asphalt Cleanup Paused for Holiday Weekend
---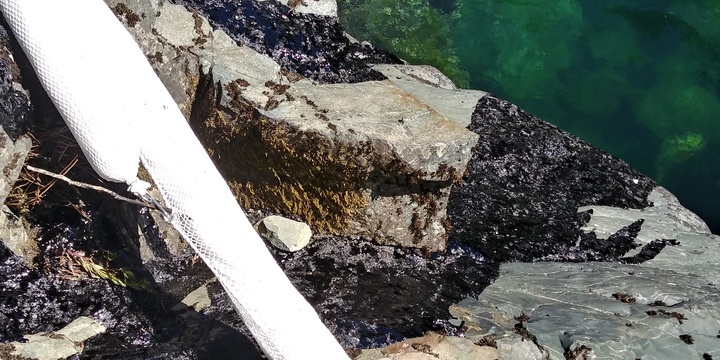 (Updated 8:26 p.m. to clarify a statement from a CDFW spokesman.)
All reported tarballs — left over from last month's overturned trailer on U.S. 199 — have been removed from within Jedediah Smith Redwoods State Park, a California Department of Fish and Wildlife spokesman reported Friday.
The cleanup contractor Ancon Services has spent the week removing the asphalt-binder from the banks of the Smith River near the crash site between Hiouchi and Gasquet, CDFW spokesman Eric Laughlin stated via email.
"As of May 26, the threat of release from the source location has been mitigated and we anticipate there will be no additional product entering the river," Laughlin said.
Earlier this week, Laughlin that some of asphalt material continued to slip past containment booms and into the river after the April 28 incident. It's likely some product got past the containment booms early in the spill response and softened in the warm daytime temperatures. It could also have been more easily observed when water levels in the Smith River dropped, according to Laughlin.
Laughlin told the Outpost that the insurance company covering the driver will pay for the cleanup costs.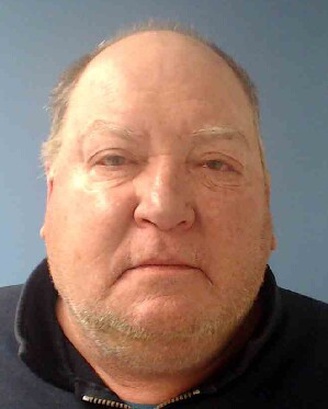 The driver, 58-year-old Raoul H.D. Payette Jr., of Klamath Falls, has been charged with a DUI and hit-and-run following the crash. Payette is scheduled to be arraigned on June 3 in Del Norte County Superior Court.
On Friday, Laughlin said work at the incident site will pause for the Memorial Day weekend. Meanwhile, recovery will be focused on other parts of the river where product has been observed.
"Much of what's been observed downstream is small pieces of product," he said. "(The Office of Spill Prevention and Response) is investigating potential wildlife impacts. The Oiled Wildlife Care Network has been notified and is prepared to deploy if warranted."
Four dead snakes have been recovered from the spill, species yet to be determined, Laughlin told the Outpost. No other wildlife or birds have been observed to have been impacted by the spill, he said.
Anyone observing tarballs in the river or on the river bank should not attempt to pick them up and should report the sighting to tarballreports@wildlife.ca.gov.
---
SHARE →