---
Jessica Cejnar Andrews / Thursday, May 26, 2022 @ 6 a.m.
Del Norte, Curry Art Scene: Call for Artists, Art at the Port, Melodrama Auditions
---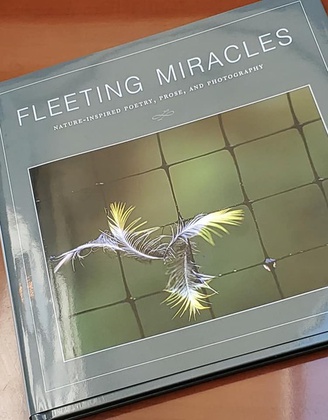 From the Del Norte Association for Cultural Awareness:
Call For Artists
DNACA invites visual artists to submit their works for an upcoming mixed-media exhibit. The exhibit will be displayed at the 2nd Floor Mezzanine of the CEC Airport, and runs June 16, 2022 - September 29, 2022. Artwork must remain displayed for the entire exhibit. The exhibit theme is "Patriotic Spirit." The artwork does not need to include the American flag. For art to be reviewed and/or selected for the exhibit, please submit digital photos of artwork, and information on size and weight of artwork, to office@dnaca.net.

Melodrama Auditions
Ellensburg Theater Company will hold auditions for the melodrama "Because They Were Pure of Heart" May 30 - June 1 at 6:30 p.m. each night. The show plays in August. Auditions will be held at the Rogue Playhouse, located at 94196 Moore St., Gold Beach. Call 541-247-4382 for information.

"Fleeting Miracles"
The book "Fleeting Miracles" by the late photographer and poet Carol Schach is now available at Del Norte Office Supply, 783 3rd St, Crescent City. The full-color book is filled with the artist's photography of local flora and fauna, and contains her poetic musings about nature and life. This inspirational book also makes a thoughtful gift. Proceeds benefit DNACA programs, of which the author was a strong supporter. For more information, call DNACA at 707-464-1336.

Art Fair Vendors Wanted
Crescent City Art at 1228 2nd St., Crescent City, is holding an Arts and Crafts Fair in July. Interested vendors are encouraged to contact Cathy at 408-687-5249 or cathy@bauerstar.com,
or call Crescent City Art at 707-460-1414 for more information.

Art at the Port
Port of Brookings Harbor Boardwalk Art Exhibition 2022, is now available for viewing and voting through September 11, 2022. Held in conjunction with the Pelican Bay Arts Association, this event features artists from novice to professional. For more information visit artattheport.com.
---
SHARE →