---
Jessica Cejnar Andrews / Wednesday, March 23 @ 5:53 p.m. / Infrastructure, Local Government
Crescent City Councilors Discuss Appeal to State Lawmakers Regarding Gas Prices, Relief for Consumers
---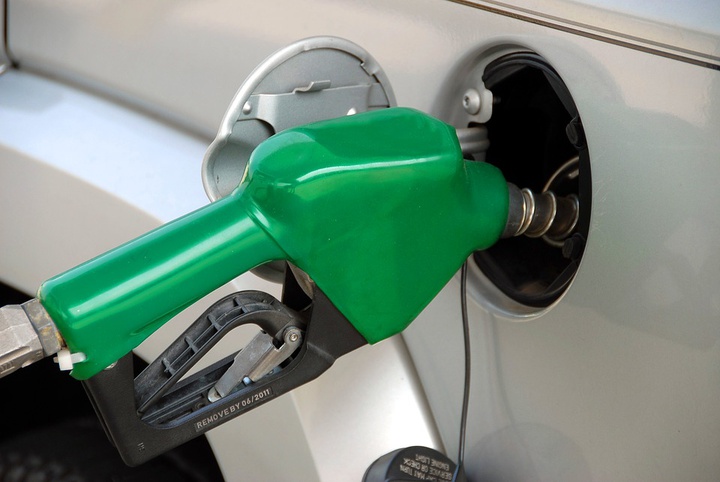 With gas prices pushing $6 per gallon in Del Norte County, Crescent City Councilors on Monday grappled with the reality that there wasn't much they could do locally to provide immediate relief for their constituents.
Councilor Beau Smith, who asked to discuss the issue with his colleagues, proposed modifying Measure S to make gasoline exempt.
But after learning that any changes to that 1 percent sales tax would require voter approval in November, Councilors decided to appeal to state representatives. However instead of supporting proposed legislation that would suspend California's gas excise tax or offer rebates to consumers, Smith's colleague Blake Inscore said lawmakers should look to the state's projected budget surplus.
"We need to be demanding our state representatives to look at this because they can make huge impacts on your average consumer here in Del Norte County much bigger than what we can do," Inscore said. "A good example of that is this last year, because of the surplus in the state budget, they sent out another round of stimulus checks to qualifying people within the State of California because they had too much money in reserve."
The Crescent City Council directed staff to draft a letter for State Sen. Mike McGuire and Assemblyman Jim Wood after getting advice from the League of California Cities on how other municipalities are responding to the increased gas prices. Crescent City Mayor Jason Greenough was absent.
In Del Norte County, regular unleaded gasoline ranges from $5.29 per gallon at Lucky 7 Fuel Mart in Smith River and $6.05 per gallon at Joe's Chevron in Crescent City as of Wednesday, according to GasBuddy.
According to City Attorney Martha Rice, the price of crude oil largely determines what consumers pay at the pump. Domestic crude oil production decreased during the COVID-19 pandemic and has yet to recover. And sanctions imposed on Russia for its invasion of Ukraine, including the United States' refusal to buy Russian crude oil, has created a higher global demand.
Rice said other components that make up retail gasoline prices include refining costs and profits, distribution and marketing costs and profits and taxes.
Using $6 per gallon because it's "basically what we're dealing with right now and it's a nice round figure," the city attorney pointed out that the federal taxes are about 18 cents per gallon; the state's tax is 67 cents per gallon and local taxes are about 6 cents per gallon. Consumers pay a total of 91 cents per gallon of gas in taxes, she said.
Rice said state and federal representatives have proposed ways of providing relief to consumers. This includes Gov. Gavin Newsom's proposed pause on the 3-cent adjustment to the gas excise tax that would start in July. Newsom is also proposing rebates in the form of $200-400 direct payments to taxpayers to address the rise in prices for gas and other goods, Rice said.
Some state legislators propose suspending the state gas tax for six months, while bills introduced in the U.S. House of Representatives and Senate call for suspending the federal excise tax, Rice said.
Though the local tax is only 6 cents per gallon, Smith said that 6 cents adds up. He asked city staff to provide information on how much of the revenue Crescent City has realized from Measure S came from gas sales.
"I get it, Measure S is being used for things, but I really would like to know the number on how much Measure S is collected at the pumps," Smith said. "We need to do something. It's out of control and you guys all know as well as I do that this gas hike — the last gas hike in '08 — we've never really recovered from that one."
Inscore said he didn't think the increased gas prices would last. He noted that in 2008, even though he paid $4.79 when he moved to Crescent City, that spike lasted roughly three-four months before there was a "major correction."
Inscore said modifying Measure S to make gas exempt — a proposal that would likely be on the same ballot as efforts to repeal the sales tax — would be difficult for the average voter to understand.
"We have a small vocal group that wants to get rid of Measure S altogether and then we have a competing measure saying we want to take away a portion of Measure S, it's almost in essence saying we're OK with (repealing) Measure S," Inscore said. "At the same time, this Council just made some very significant commitments based on Measure S."
Inscore said the city needs to look state representatives for relief for their constituents. But Councilor Ray Altman reminded them that suspending the gas excise tax would affect efforts to improve roads, bridges and other infrastructure.
"The federal government has not raised the gas tax for two decades, it's at 18.3 cents still, but it would cut revenue by $20 billion if they suspended that and it would drain the infrastructure bill that they just passed," he said. "The infrastructure bill that was just passed to improve our roads and highways would be worthless. If lawmakers are serious about transportation and infrastructure, they would kick these do-little proposals out the door."
Pointing out that California is projecting a budget surplus — as of November 2021, it was $31 billion, according to the Legislative Analyst's Office — Inscore said the state could use those dollars to backfill the gas excise tax rather than sending stimulus checks to California residents. He agreed with Altman that suspending the tax would be complicated pointing out that Crescent City receives $170,000 a year for infrastructure projects because of that tax.
"I"m simply saying, if you've got a surplus and you're projecting it again, backfill those taxes right now to help people get through this crisis," he said.
Altman said he didn't think a letter of support from Crescent City would do a lot. He said he's not in support of the ideas lawmakers are proposing to alleviate the stress consumers feel at the pump, including a proposed tax on mileage instead of gas.
However, Altman said he would help draft that letter.
"I think there's a supply problem right now," he said. "And by the time they get through deciding about a few cents on the gallon, it'll correct itself once we meet demand."
---
SHARE →