---
WRO Staff / Thursday, July 7 @ 3:11 p.m. / Community
'Mission Possible is Mission Redemption'
---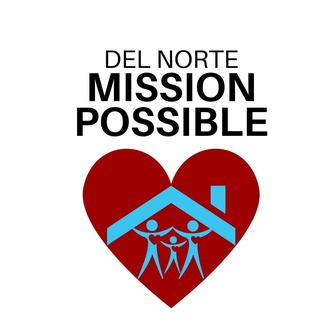 From Del Norte Mission Possible:
DEL NORTE MISSION POSSIBLE is on the move!

We, like some of you, are not just helping unhoused persons to stay alive. We are about empowering people to thrive, and then in turn, to give back to others. How? First, our Director has formed teams of unhoused volunteers who collect anywhere from two to four tons of garbage weekly. We started by cleaning up trash in their camp areas. It wasn't long before these volunteers were helping to clean up nearby areas of community dumping by housed persons!

Our exemplary "Ambassador" (leader within the homeless community) said we are not simply "Mission Possible." He inspired all of us to be "Mission REDEMPTION." What a beautiful vision for all of us!

When we give meaningful help to people, many want to give back and to make a difference in theirs and others' lives. We can work past stereotypes and negative stigmas about homeless persons.

Second, we are helping people to get jobs, to be placed in transitional and permanent housing, to connect with social services, reunite family that have been separated, and receive medical assistance.

Third, we want to express our heartfelt gratitude to the Board of Supervisors, who last month approved our contract to build the emergency shelter, using private and public grant monies that have been generated and designated for just that purpose.

Finally, our Transitional Home has housed 28 women over the last two years. Eighty percent of those women now have housing. All of our unhoused volunteers have expressed how good it makes them feel to give back and to be part of the three weekly outreaches and the shower program. We look forward to sharing a lot more with you over the coming weeks and want to express our gratitude for all the community support!


---
SHARE →