---
WRO Staff / Thursday, July 21, 2022 @ 12:07 a.m. / Obits
OBITUARY: Rebecca Marie Mierkey, 1946-2022
---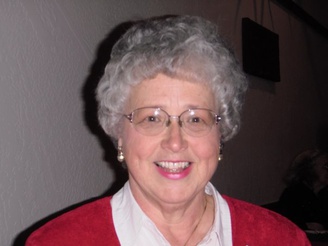 It is with profound sadness that the family of Rebecca Marie Mierkey announces her peaceful passing, this June, at the age of 75 years. Our beloved mother, grandmother, great-grandmother, sister, aunt, and friend, passed away with her family by her side. As a retired nurse and a constant supporter of her family and friends; Becky's love of life didn't come to an end with her death. Her unending love and caring nature will be carried on by loved ones who will continue to honor her legacy by living their lives to the fullest.
She was born to Luman and Ethel Lamoreaux on August 20, 1946. After graduating from Eureka High School, Becky married her high school sweetheart, Voldemar Winogradov, on the 22 of December, 1963, and had three handsome boys with him -- Dale (Anglea), Allen (Susanna), and Brian (Laura). She loved her family and instilled in her sons strong values that have served them well. While raising three young boys, Becky relentlessly pursued furthering her education to ensure that her children could have the best life possible.
Rebecca found her passion in helping others and decided to become a registered nurse. Her dedication to her patients was unmatched by any. She would vigorously advocate for all of her clients needs and truly listen, when someone needed an ear. After the tragic loss of her husband in 1988, Rebecca decided to take her nursing degree and travel to Australia, where she truly thrived. She led by example. There was never a job too large or too small that she would not tackle, including remodeling her own home. Rebecca was ever the adventurer. Whether you were just going to the gas station or on a cross-country road trip, she was ready at a moment's notice. She loved to travel with her family and has gone on many family trips to exotic locations. Her fun loving and free spirited heart shined through everything she did. Because of her devotion to her family, when her grandchildren were born, she decided to return to the states to enjoy watching them grow.
Rebecca was blessed with five grandchildren from her sons -- Alex, Avery, Ashlyn (Ryan), Karina (Brandon) and Tyler. She found her true happiness in spending every moment she could with her grandchildren taking them on every adventure possible, broadening their horizons to create beautiful futures, all facilitated by her love.
However, as happy as she was with her family, she felt like something was missing; that was, until she met the second love of her life, Jim Mierkey. Only a few people are lucky enough to find true love; it takes someone remarkable to find it twice. She was working as a nurse at Sutter Coast Hospital when she first met Jim in 1996. He's a very handsome, tall man, who made her feel safe and supported. For many years Becky had remained a strong, independent, fearless, brave and courageous woman who traveled the world alone. She knew that she could depend on herself but with Jim she no longer felt like she had to. He made her feel safe, secure and loved. She was finally able to find her oasis in the desert. To her, Jim was a resting place of nothing but comfort and unweaving love. It was clear to see that Jim felt the same. He would often leave love notes for her to find. Even in her final moments, those notes brought her and her family joy as she read them allowed to her granddaughters. His thoughtfulness and storybook devotion to Becky quickly became the pillar of what a healthy and truly happy relationship should look like. Their love was undeniable. It didn't take long after they started dating to decide that they were going to spend the rest of their lives with each other and that's precisely what they did.
Rebecca Winogradov married Jim Mierkey on September 9 of 2000. She was surrounded by her family and friends and newly found children. Because of Rebecca's natural loving nature, she opened her arms to Jim's children and loved them as her own. Her bonus children Jon (Melanie) and Jennifer Mierkey also gifted her with more grandchildren -- Cassidy, Jaelyn and Jameson -- who she was able to spoil and love with an unending kind heart. She treasured all her children and embraced every moment with them. She especially loved her role as grandma. By the time she received the news she would be gaining the title of great-grandma, she was a seasoned pro. Becky was over the moon to become a great-grandmother. Her first great-granddaughter, Isabella came into the world and great-grandma Becky was right there! This would be the case with every great-grandchild child to come. It only further highlights her constant devotion to her family. Out of all the titles she's held "grandma" was her absolute favorite. Kayden, Isabella, Galilee, Brayden and Blakley always kept her on her toes. From weekly walks to out-of-town birthday parties, she never missed a moment with her grandchildren.
She had a vivacious personality and always made people around her laugh. Rebecca's life was full of family; this wasn't new to her, as she was the youngest of nine children. Even now, after her passing, we can trust that she was welcomed with open arms by her parents Lumine and Ethel, and her siblings Letha, Robert, Barbara, William, Lloyd, Betty and Donna. Becky was very close with her only surviving sister, Carol. They shared a loving and spunky relationship. She had a large family -- many nieces and nephews and cousins -- all of whom had special relationships with her. There was always room for more people to love in Becky's eyes.
This is a very difficult time for all of those people, whose lives have been touched by Rebecca Marie Mierkey, a strong, determined and fiercely independent woman. Anne Lamott once wrote "You will lose someone you can't live without, and your heart will be badly broken, and the bad news is that you will never completely get over the loss of your beloved. But this is also the good news. They live forever in your broken heart that doesn't seal back up. And you come through. It's like having a broken leg that never heals perfectly — that still hurts when the weather gets cold, but you learn to dance with the limp."
No matter what has happened in her life Becky always danced in the rain and was grateful for all the rainbows that followed every storm she endured. Becky's favorite quote was: "life is short, be kind to one another" and out of the many things she has shown us, it's just that, kindness and love.
Please join us for the celebration of a beautiful life well lived. This will be held on her birthday August 20th at 1 pm in 1005 H St. Crescent City please bring your favorite dish to share. In lieu of flowers please make a donation to a charity of your choice in her honor.
Lovingly written by her granddaughter, Ashlyn.
###
The obituary above was submitted by Rebecca Mierkey's loved ones. The Wild Rivers Outpost runs obituaries of Del Norte County residents at no charge. See guidelines here. Email news@lostcoastoutpost.com.
---
SHARE →