---
Jessica Cejnar Andrews / Thursday, Sept. 30, 2021 @ 11:39 a.m. / Business
Del Norte Probation 'Standard Contact' Turns Up Meth, Suspected Cocaine, Firearms, Needles, Weed
---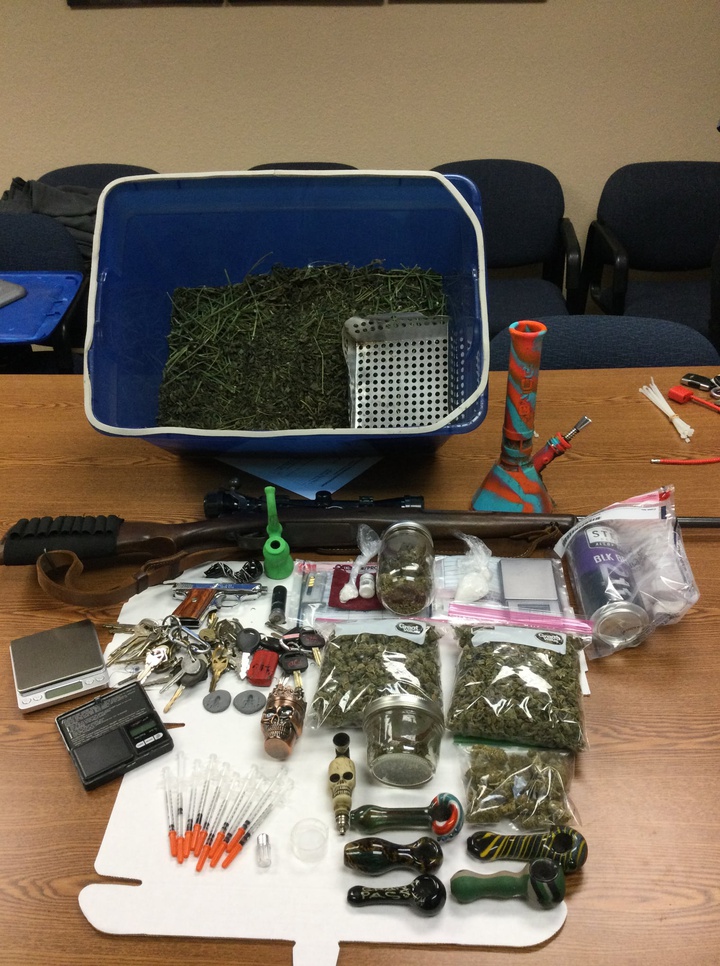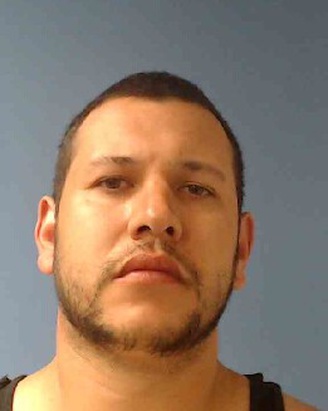 The Del Norte County Probation Department arrested two individuals Wednesday after a search of their home netted needles, methamphetamine, firearms and suspected cocaine powder.
Jade Castaneda, 30, and Trevyn Joel Fenton, 34, were also arrested on charges of child endangerment, according to the Probation Department.
Other charges against Fenton include possession of a controlled substance for sale, possession of a loaded firearm, felony possession of a firearm and obstructing or resisting a peace officer or emergency medical technician.
Fenton is currently housed at the Del Norte County Jail.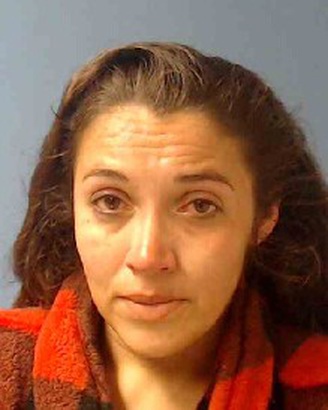 Other charges against Castaneda include possessing a controlled substance for sale, possessing controlled substance paraphernalia, possessing a specified controlled substance and loaded firearm and obstructing-resisting a public officer. Castaneda was booked and released on Wednesday.
From a Del Norte Probation Department Facebook post:
On 9/29/21, officers from the Del Norte County Probation Department went to conduct a standard contact with an offender on supervision at a residence in the 1000 block of Pacific Ave.

Instead of a standard compliance contact, circumstances led to the residence being searched and the offender found hiding in the master bedroom closet. Officers found hypodermic needles, open alcoholic containers, and a large plastic baggie of suspected methamphetamine in plain view.

Further search of the residence revealed an unregistered rifle, an unregistered .22 caliber semi-automatic pistol, loaded with one round in the chamber, a large amount marijuana, prescription pills, suspected cocaine powder, shotgun ammunition, 9mm ammunition, several items of drug paraphernalia, and numerous jiggler keys. The occupants of the residence, Jade Castaneda and Trevyn Fenton were taken into custody and booked into the Del Norte County Jail on multiple charges. Due to the accessibility of the narcotics and firearms, the Castaneda and Fenton were arrested on child endangerment charges as well.
---
SHARE →