---
Jessica Cejnar Andrews / Monday, Oct. 18 @ 12:38 p.m. / Crime
Crescent City Man Arrested For Allegedly Shooting Rifle Into Inhabited Apartment; No Injuries Reported
---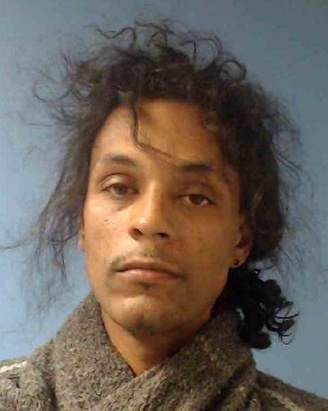 Previously:
• Burglary Suspect Jumps From Second-Story Window to Flee Police, Sustains Broken Hand, CCPD Chief Says
###
After a broken hand kept police from arresting him on burglary charges last week, Antoine Roberson crossed paths with them again Sunday for allegedly shooting a rifle out of an apartment window.
One round went through the window of an apartment across the street where a mother and her child were staying, according to Crescent City Police Chief Richard Griffin. No one was hurt, he said.
"They all got very lucky," Griffin told the Wild Rivers Outpost on Monday.
CCPD responded to the 500 block of Pacific Avenue at about 8:30 a.m. and detained Roberson, 35, of Crescent City. After serving a search warrant, officers found a loaded .22 rifle, ammunition and expended casings inside an apartment, according to Griffin.
Officers arrested Roberson on suspicion of being a felon in possession of a firearm, felony possession of ammunition and shooting into an inhabited dwelling, Griffin said. He is also charged with willful discharge of a firearm in a negligent manner, according to the Del Norte County Sheriff's Office's Online Information System.
Roberson's arrest comes roughly a week after Roberson allegedly jumped out of a second story window to evade officers during an alleged burglary on the 200 block of Wendell Street.
Roberson, who was detained about a block away from the home, sustained a broken hand as well as injuries to his foot, leg and knee, according to Griffin. CCPD was forced to cite and release Roberson so he could receive medical care, Griffin told the Outpost.
On Monday, Griffin said burglary charges against Roberson in connection with the Oct. 10 incident are still pending. At that time, Roberson had been ordered to appear at the Del Norte County Courthouse on Dec. 10.
"It was frustrating for us," Griffin said. "He was transported by ambulance to the hospital and didn't qualify for booking."
Roberson has been cleared medically and is currently at the Del Norte County Jail, according to Griffin.
---
SHARE →