---
John Ross Ferrara / Thursday, Oct. 14, 2021 @ 8:40 a.m. / Animals, Ocean, Wildlife
Dead Whale Beached Near Port Orford
---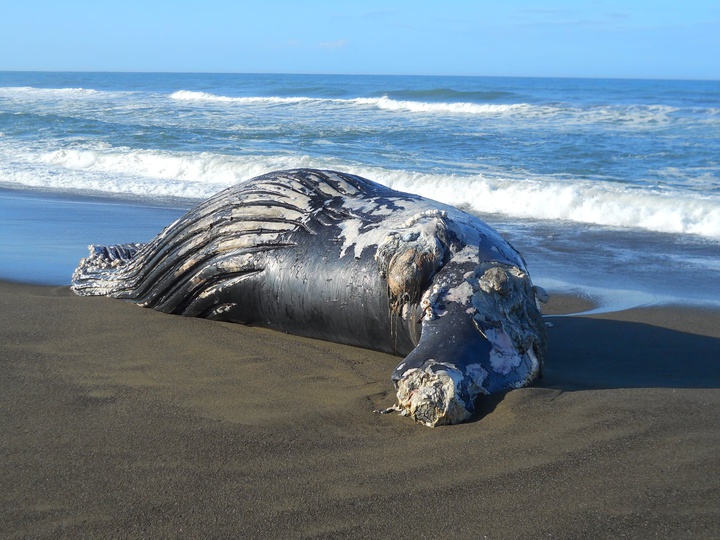 A dead whale has washed ashore near the Paradise Point State Recreation Site parking lot in Port Orford.
Local whale expert and Oregon State University Stranding Program Manager Jim Rice told the Outpost this morning that the whale appears to be a juvenile humpback.
While the whale only recently washed ashore, photos provided by Port Orford resident Dave Foley show that the whale has been decomposing for some time.
Rice is currently on his way to Port Orford this morning to examine the whale and will provide more information later today.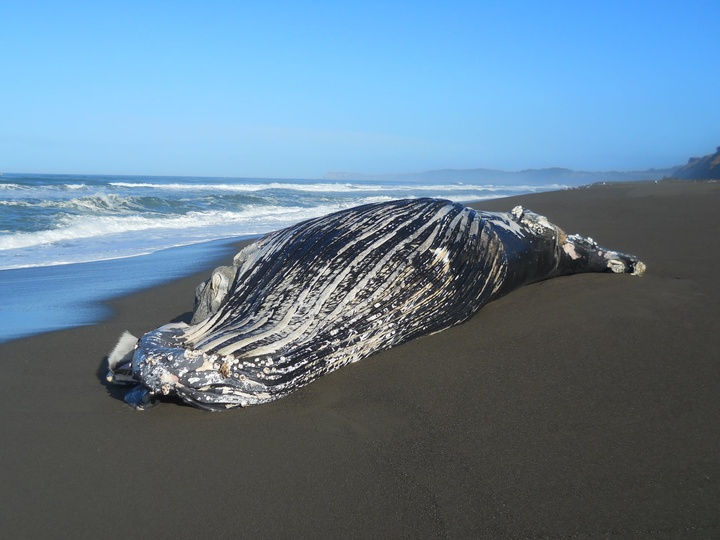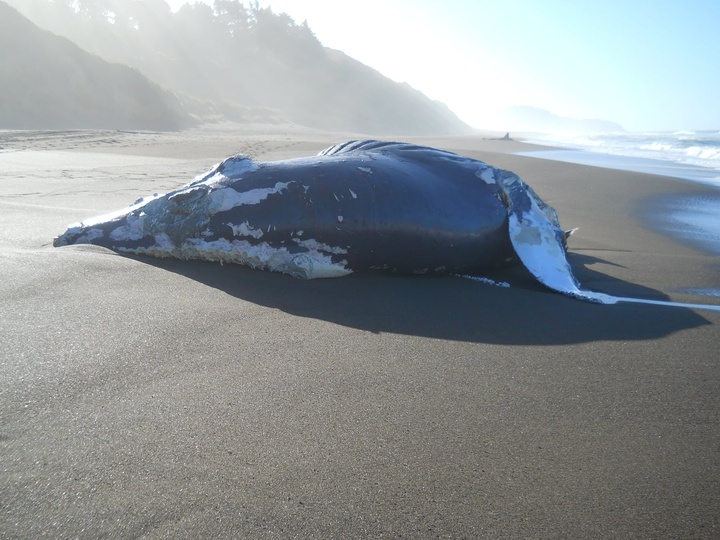 ---
SHARE →