---
Jessica Cejnar Andrews / Thursday, Oct. 14, 2021 @ 9:07 a.m. / Tribal Affairs
Incumbents Look To Keep Seats on Yurok Tribal Council; Tribal Members Favor Personal Medical Marijuana, According to Unofficial Election Results
---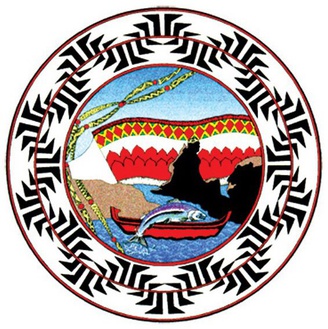 Yurok tribal members approved an advisory referendum on medical marijuana use, according to unofficial election results released Thursday.
Meanwhile, Joseph L. James and Frankie Myers will keep their seats as chairman and vice chairman on the Yurok Tribal Council. Councilwoman Sherri Provolt, who represents the Orick District and ran unopposed, will also keep her seat, according to the unofficial election results.
The Yurok Tribe's election board will certify the election results on Tuesday.
It's uncertain at this point whether a runoff election will be necessary, according to the tribe's spokesman, Matt Mais. That will be determined when the vote is certified, though to avoid a runoff, the lead candidates have to get 50 percent-plus-one of the vote, according to Mais.
With 57.37 percent of the vote, James prevailed over challengers Robert Seeley Jackson, who received 20.33 percent of the vote; Jimmie V. Kinder, who received 16.08 percent; and Klinton Hunsucker, who received 6.22 percent of the vote, according to the results.
Myers received 52.16 percent of the vote over challengers Edward "Horse" Aubrey, who received 27.44 percent of the vote, and Jewel Frank, who received 20.04 percent, according to the results.
As for medical marijuana cultivation, 57.64 percent voted yes in an advisory referendum over 42.36 percent who voted against it, according to the results.
Though the advisory referendum passed, Mais said it will not change the fact that growing marijuana is prohibited on the Yurok Reservation.
---
SHARE →