---
Jessica Cejnar / Monday, March 29, 2021 @ 4:11 p.m.
Yreka Couple Killed By Fallen Tree Near Hiouchi Leaves Behind 5 Children
---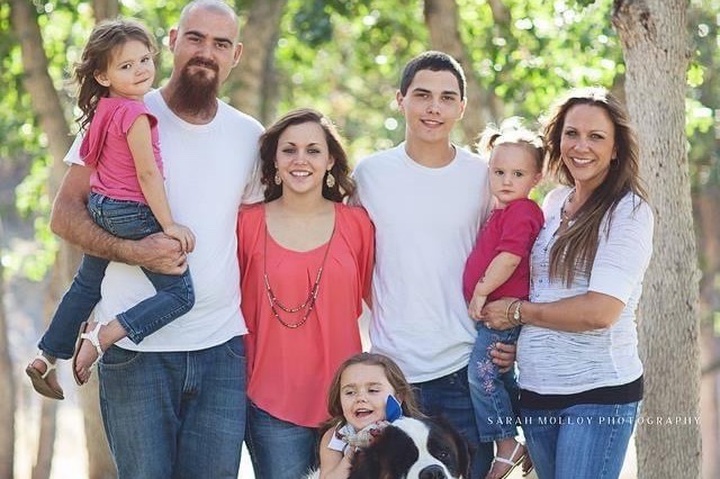 Friends and family of the couple who died when a redwood tree fell on their car near Hiouchi on Thursday have created a Go Fund Me page for their five children.
Jake Woodruff, 35, and his wife, Jessica, 45, who were on their way from Yreka to Oregon to celebrate Jessica Woodruff's birthday, were killed instantly, according to their cousin, Emma Miravalle Hood, whose family created the Go Fund Me page. The Woodruffs leave behind five children ranging in age from 8 to 24.
The children's names are Megan, Evan, Casey, Allie and Chelsea.
"The two adult children are from Jessica's prior marriage and they have immediately stepped up to take on raising their younger siblings that share Jake and Jessica as parents," Miravalle said via email Sunday. "This family and these parents were such a humble, fun loving pair that knew they were soulmates at the moment they met."
Jake Woodruff was driving his 2016 Honda Accord southbound on U.S. 199 north of Walker Road at about 11:49 a.m. Thursday when a large redwood tree fell from the east side of the highway, according to a California Highway Patrol news release.
The tree fell directly on top of the car, crushing the passenger compartment, according to the CHP. Jessica and Jake Woodruff suffered fatal injuries as a result.
Along with the CHP, Caltrans, the Del Norte County Sheriff's Department, the National Park Service, Crescent City Fire and Rescue and Del Norte Ambulance responded.
According to the Go Fund Me page, the couple's friends and family have raised $79,242 out of a goal of $150,000. However, Hood said her family also hope to "surpass any goal set knowing that living and raising children is not cheap."
"We are brokenhearted and are trying to do as much as we can to ensure the children have, at the very least, no financial hardships as they learn to grieve their parents in addition to navigating childhood and parenthood," Hood wrote.
---
SHARE →