---
Jessica Cejnar / Monday, March 1, 2021 @ 5 p.m. / Education
DNUSD Wants to Re-Start Athletics, But COVID-19 Counts Still a Smidge Too High
---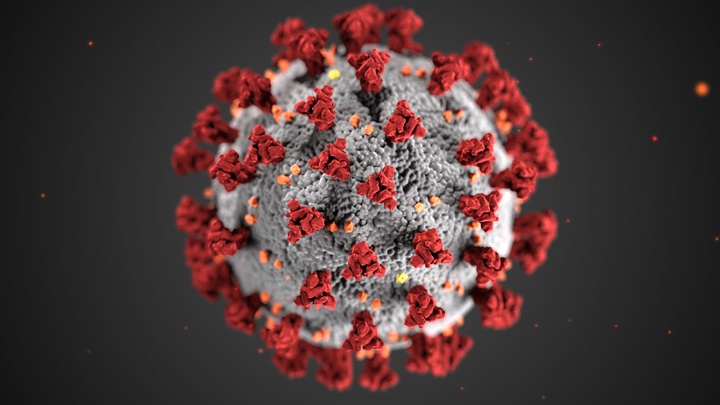 Improved COVID-19 case numbers allowed Del Norte High School to bring more students back to campus roughly two weeks ago, but it's not quite enough to re-start athletics yet.
With an adjusted case rate of 14.5 per 100,000 people, Del Norte County's case rate is still too high to start high contact outdoor sports such as football or soccer, Del Norte Unified School District Superintendent Jeff Harris said Thursday.
Guidelines released by the California Department of Public Health governing youth activities states that schools whose counties have an adjusted case rate of less than 14 per 100,000 people can start outdoor sports, Harris said.
"As long as we're over 14, we cannot start outdoor high contact athletics," he told DNUSD trustees. "If our county moves into 14 or less adjusted case rates, we want to start our first outdoor high contact activities Tuesday afternoon. That's going to be our target."
During his report to the school board, Harris touched on vaccinations for teachers as well as reintroducing student athletics responsibly in the midst of the COVID-19 pandemic. Noting that everyone is eager to have athletics back, Harris urged people to wear a face mask, maintain a social distance and to frequently wash their hands.
"That's what allowed us to reopen high school and that's what's going to allow us to reopen football and soccer as well," he said.
Del Norte County is currently in the Red Tier on California's four-tiered Blueprint for a Safer Economy. Moving into the second most restrictive tier on the Blueprint not only allowed for more students at Del Norte High School, it allowed restaurants, places of worship, movie theaters and museums to operate indoors at 25 percent capacity.
As for vaccines, Harris echoed the frustrations of DNTA President Marshall Jones about the lack of COVID-19 shots trickling into Del Norte County. After speaking with Public Health Officer, Dr. Warren Rehwaldt, Harris said two weeks worth of vaccine shipment arrived in Del Norte County on Thursday.
Harris said the Del Norte Public Health Branch is in the process of finding a clinic to distribute those extra shots and reached out to him to begin to vaccinate staff.
According to Harris, the state is setting aside 10 percent of the vaccines coming into California for teachers and school staff. Public Health officials are also taking into account the number of teachers as well as factoring in the number of low income, foster and homeless youth they teach in addition to those who are already vaccinated.
However, the Public Health Branch can't administer vaccines directly to school staff without Harris's approval.
"If they send us 50 vaccines, they will also send me 50 unique vaccine codes," Harris said. "And utilizing those codes is how we guarantee that staff are vaccinated, so we need to talk to Public Health about what that looks like. I'm not a qualified healthcare provider, but the state yesterday told us county offices (of education) were to distribute vaccines to districts; so that's us."
On Monday, two new COVID-19 cases were reported to the Public Health Branch, making for a total of 28 active cases in Del Norte County. Two people are hospitalized currently and five people have died as a result of the novel coronavirus.
In Del Norte County, there have been a total of 1,003 COVID-19 cases since the pandemic began, according to the county's COVID-19 Information Hub.
---
SHARE →