---
Jessica Cejnar / Wednesday, June 2 @ 1:35 p.m.
Elementary School Custodian, Wife Trap Burglary Suspect in Bathroom
---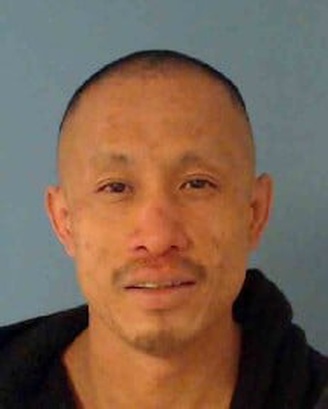 Crescent City police officers arrested a suspected burglar at Joe Hamilton Elementary School on Tuesday after a custodian and his wife trapped him in a bathroom.
Officers found stolen property from Joe Hamilton, Crescent Elk Middle School and Bess Maxwell Elementary School when searching 37-year-old Ler Xiong, according to a CCPD Facebook post. Xiong had been identified from surveillance video taken during a recent burglary at Crescent Elk, according to CCPD.
From the department's Facebook post:
On 6-1-2021 at about 2150 hours, Officers from the Crescent City Police Department responded to Joe Hamilton School, 1150 E Street, for a report of someone who was intentionally trapped in a bathroom by the school custodian and his wife. Upon arrival CCPD Officers were able to contact and detain the suspect, Ler Xiong (age 37). Xiong was seen entering school property and then pulling out a key for the bathroom and unlocking the door prior to going inside. The school custodian and his wife then held the door shut so that Xiong was unable to get away prior to the arrival of officers.

Xiong was known to Officers as he had been identified on video surveillance at another local school during a recent burglary. Officers had been looking for Xiong for several days but had not been able to locate him. Xiong was initially arrested on an outstanding arrest warrant for theft. During a search of Xiong's person, Officer's located property from Joe Hamilton, Crescent Elk, and Bess Maxwell School's.

As of 6-2-21 Xiong is lodged in the Del Norte County Jail for 459 PC (Burglary), 11377 (a) HS (possession of controlled substance), 11364 HS (possession of drug paraphernalia), and 484 (A) Petty Theft. So far, we have been able to link Xiong to five total burglary cases in the city jurisdiction, based upon either video evidence or by his modus operandi. We are working on one more possible case that Xiong may be responsible for within city limits, and we will be providing information to the Del Norte County Sheriff's Office regarding a recent burglary that took place at Bess Maxwell. CCPD Officers will be working together with the Del Norte County District Attorney's Office to tie together these investigations for prosecution.
---
SHARE →