---
Jessica Cejnar / Tuesday, June 1 @ 4:30 p.m.
Harbor Officials Support 'Toned Down' Concert for July 2, Hope Bigger Things Follow
---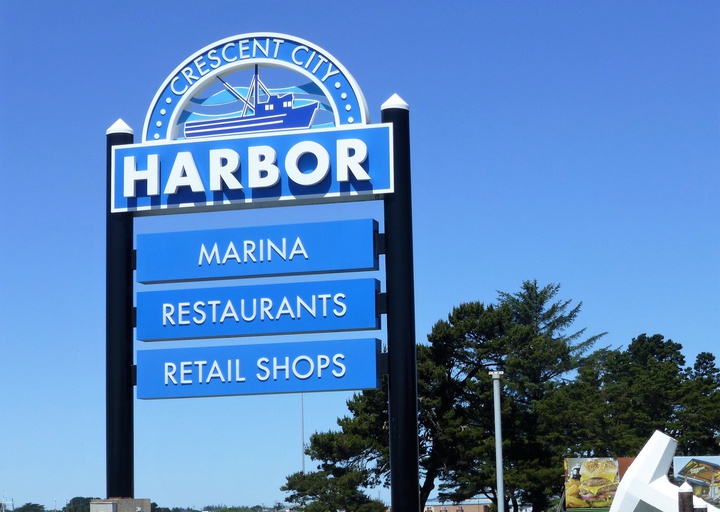 Previously:
• Harbor Officials Discuss Concert, In-Person Meetings
###
It'll be a more low-key affair than initially described, but Crescent City Harbor commissioners hope a July 2 concert will lead to bigger things.
In fact, one of the newest commissioners, Harry Adams, says he's planning for a reggae concert on July 21. Mike Schmidt's event kicking off Independence Day weekend near his restaurant, Schmidt's House of Jambalaya, "is getting our feet wet," Adams told his colleagues Tuesday.
"I wouldn't mind it in the future of the harbor benefitting from these," Adams said, adding that the Reggae artist he spoke with approached him about performing at the harbor. "It can grow, but it's got to start somewhere before it can grow."
Adams and his colleague, Gerhardt Weber, met with Schmidt who had initially envisioned a music festival near Whalers Island at the western end of Anchor Way. Now, the July 2 concert is expected to be held in the empty lot near Schmidt's restaurant, Adams said.
Since the event will be near his restaurant, Schmidt wouldn't need a different license to serve alcohol, Adams said. About 10 security guards will be at the event and volunteers from the Smith River Alliance will pick up trash following the concert, Adams said. There will also be food trucks and vendors, Adams said. The area will also be fenced off from the road, he said.
At the Crescent City Harbor District's May 18 meeting, Adams and his colleague, Rick Shepherd, were concerned that a music festival on July 2 would exacerbate an already crowded weekend during the holiday.
On Tuesday, Weber said one of the things that impressed him was Schmidt's appreciation for commissioners' concerns about the crowds and access to the boat ramp in the area.
"I like the way he saw it not as a one-time event, but as something that could continue in the future being beneficial for the harbor as well," Weber said. "He would bend as much as he could to alleviate our concerns."
According to Weber, Schmidt understood that he has to provide his own liability insurance.
During the discussion, Adams also brought up the possibility of sponsorships. He asked for his colleagues' support in getting sponsorships from local businesses in exchange from a sign or an announcement from the event emcee.
A concert to kick off Crescent City's Independence Day festivities received enthusiastic support from District 2 Supervisor Valerie Starkey, who co-chair of the Crescent City-Del Norte County Chamber of Commerce's Fourth of July committee.
"We have the Deck Party on Saturday and the Fourth of July festivities on Sunday," Starkey said. "This is a really nice opportunity to provide one more thing for people visiting the area to have and to come to."
The impending crowds next month also brought up the need for overflow parking at the harbor. Adams noted that people visiting the port during the holiday may just have to walk from where ever they're able to find parking.
Ted Long, owner of Fashion Blacksmith, echoing Starkey's enthusiasm about holding events at the harbor, suggested using an abandoned vessel storage yard as a potential overflow parking spot.
The port's discussion about concerts and other events come the Tuesday before the Crescent City Farmers Market makes its debut at the Crescent City Harbor on Saturday. Harbormaster Tim Petrick said Rural Human Services, who organizes the market, plans to hold an opening ceremony with a ribbon cutting at 9 a.m.
---
SHARE →