---
Jessica Cejnar / Monday, July 19 @ 3:57 p.m. / Community
NBC Sports Expected to Air 'Kamome' Aug. 1
---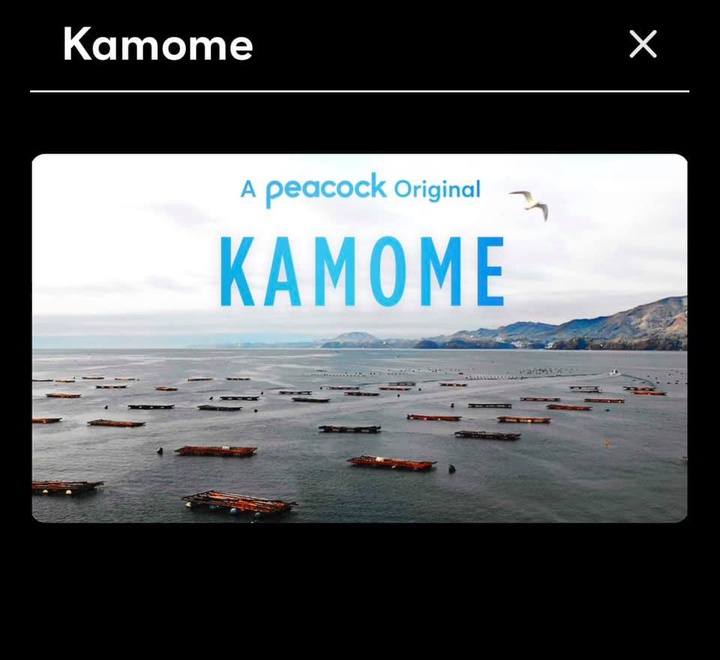 Previously:
• NBC Streaming Service Airs DN-Rikuzentakata Sister City Story; 'Kamome' A 'Soft Launch' of 2020 Olympics Feature
###
Nearly a year after "Kamome" made its debut on NBC Peacock, it will finally have its network debut on Aug. 1 during the Tokyo Olympics, Crescent City Mayor Pro Tem Blake Inscore told the Wild Rivers Outpost on Monday.
Inscore, who received an email from NBC Sports producer David Picker on Saturday, said the 23 and a half minute documentary featuring the Sister City relationship between Del Norte County and Rikuzentakata, Japan will air at noon eastern standard time on Aug. 1. However, Inscore said, Picker told him that the time could change.
"The email said, 'I just wanted to share some news. It looks like "Kamome" will air Sunday, Aug. 1 at 9 a.m. (pacific), 12 o'clock our time,'" Inscore told the Outpost.
Postponed due to the COVID-19 pandemic, opening ceremonies for the Tokyo Olympics will be held Friday, though pregame events take place starting Tuesday.
The community's blossoming relationship, slated to be featured at the Tokyo Olympic games in 2020 was one of the first Peacock Originals NBC ran on its streaming service last year, according to Cindy Vosburg executive director of the Crescent City-Del Norte County Chamber of Commerce.
According to an NBC Sports Group news release of the Tokyo Olympics Listings, "Kamome" is slated to run on NBC between 10:45 a.m.-6 p.m. eastern standard time Aug. 1. In the meantime, the documentary is still available on Peacock TV.
"Kamome" is named for the fishing vessel from Takata High School that washed ashore south of Crescent City two years after the March 2011 tsunami. The documentary will focus on the efforts of local children to clean off the barnacles and return the boat to its home in Rikuzentakata, Japan.
This act led to a sister school relationship between Del Norte High School and Takata High School, which grew into a sister city relationship between Del Norte County and Rikuzentakata.
To capitalize on media coverage during the Olympics, the Chamber of Commerce partnered with county, Crescent City and local tribes to launch the Go for the Gold Campaign in late 2019. However, because of the pandemic, "we adjusted how we did things," Vosburg said.
"What changed, of course, was we had no 2020 Summer Olympics," she said. "But because of that, we ended up being part of the launch of Peacock Originals and so we got a huge bonus from that."
The Go for the Gold Campaign was a $59,000 public relations effort financed with dollars from the city, the county, the Crescent City Harbor District, the Crescent City Commercial Fisherman's Association, the Yurok Economic Development Corporation, the Tolowa Dee-ni' Nation and Elk Valley Rancheria.
Though the Olympics were delayed, the Chamber has worked with Jonathan DeSoto on several videos showcasing Del Norte County and its Native American culture.
"We are just now wrapping up another video that's funded by the Go for the Gold on our Native American culture here," Vosburg said. "It's about the Yurok and Tolowa peoples."
To view "Kamome", visit Peacock TV
---
SHARE →