---
WRO Staff / Wednesday, Jan. 6 @ 7 a.m. / Obits
OBITUARY: Richard Michael 'Mike' Jarose, 1951-2020
---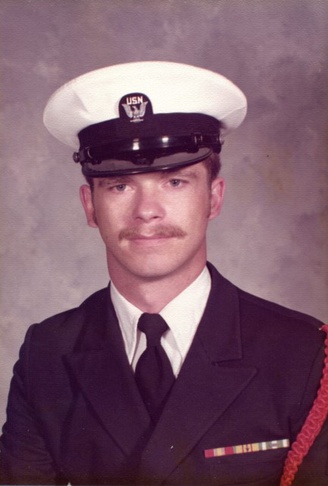 Richard Michael "Mike" Jarose, born November 7, 1951, in Eureka, passed away December 20, 2020, in Crescent City.
Mike, was born and raised primarily in Humboldt County. He attended South Bay Elementary School, Jacobs Junior High, Winship Junior High, and eventually Eureka High School, before our family moved to Nice, California, where Mike attended and graduated from Upper Lake High School in 1970. After graduating from high school, Mike immediately enlisted in the United States Navy. During his time of duty, Mike served during the Vietnam War on the aircraft carrier USS Ranger, and later on the USS Sommers.
Mike had many talents. As a teenager, he would take parts and pieces from numerous auto and motorcycle carcasses and manage to build his own hybrid vehicle! When we were kids living at Elk River, I remember him taking a steering wheel off an abandoned car and running ropes through the center column and somehow securing the ropes into the axels of bicycle rims that he had attached to a piece of Dad's old plywood, making the coolest cart to travel precariously down Berta Road! He was a genius! When we lived on Greenwood Heights, Mike's creative talents continued to manifest, utilizing various motorcycle parts and pieces to build one patchwork bike, with a BSA chassis and Honda filler-parts to hold it together. Mike, Dave Lockhart and I would squeeze together on Mike's "bike" and ride up and down Greenwood Heights Drive on a full moon night (without a headlight), laughing ourselves silly!
Wherever Mike went, people followed. He was the "Pied-Piper" of every neighborhood we ever lived! Mike's best friends growing up on Kneeland were Dave Lockart, Doug Gingrich, the Durnell family, and the Upton clan. When our Dad was transferred to Lake County in Mike's senior year of high school, he continued to make friends, including Bobby Gentry, who would become one of Mike's best friends throughout his life.
In the winter of 2011, Mike met the most wonderful woman who completely and unconditionally loved him – Diana. Mike and Di married in 2012 and spent nine wonderful years together before Mike's untimely death just a few short days ago.
Mike is predeceased by his parents, Eileen Ann (Jarose) Freeman and Richard Raymond Jarose, his younger brother, Steven Jarose, who passed away in June 2020, and his older brother, Gary Ross, who passed away in November, 2020. He is survived by his wife, Diana, his children, Christopher Jarose and David Jarose, his sister, Pamela Jarose, and two beautiful granddaughters. He is also survived by numerous nieces and nephews.
Due to COVID, no services are planned at this time. For those of you who knew Mike, please share your memories. You may reach Pam at pamelajarose@outlook.com.
He will wipe away every tear from their eyes, and death shall be no more, neither shall there be mourning or crying, nor pain any more, for the former things have passed away.
###
The obituary above was submitted on behalf of Derek Radcliffe's loved ones. The Wild Rivers Outpost runs obituaries of Del Norte County residents at no charge. See guidelines here.
---
SHARE →