---
Jessica Cejnar / Wednesday, Jan. 6 @ 5:19 p.m. / COVID-19, Health
Del Norte COVID-19 Update: Rehwaldt Issues Plea For Volunteers To Help With Vaccinations
---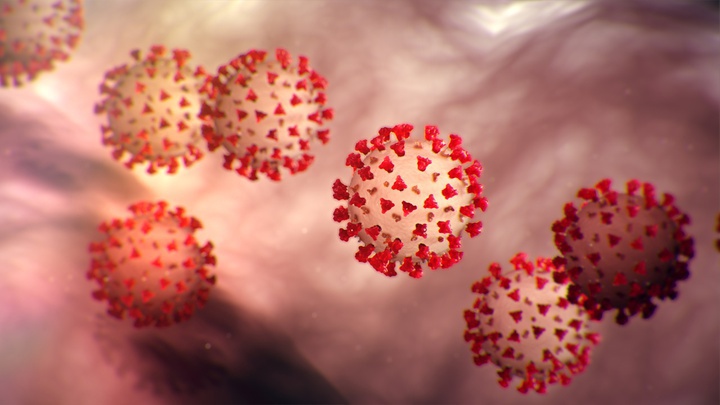 Del Norte County's public health officer issued a call-out Wednesday for volunteers to help with distributing the COVID-19 vaccine.
Dr. Warren Rehwaldt's community bulletin, the first for 2021, comes after he described a logistical challenge over ensuring there is enough to give those who received the Pfizer shot just before Christmas their second dose within the next few days.
Of the nearly 650 doses of both the Pfizer and Moderna innoculations Del Norte County has received in its initial allotments, about 200 are left, Rehwaldt told the Wild Rivers Outpost on Tuesday.
As of Wednesday, seven new COVID-19 cases were identified in Del Norte County, according to the county's information hub. This does not include a new case reported among the county's incarcerated population.
There are currently 83 active cases and three people hospitalized in the county. As of the start of the pandemic, Del Norte County has seen 781 confirmed COVID-19 cases, according to the information hub.
Fifteen inmates at Pelican Bay State Prison are currently positive for the novel coronavirus, according to the California Department of Corrections and Rehabilitation.
From Wednesday Public Health Branch bulletin:
With the New Year, we want to bring some news about COVID. This is the first bulletin of 2021. We had all hoped that we would never need to post a bulletin for this year, but we clearly need to keep everyone updated.

The main topic is vaccination, as we had mentioned last time. We have been using our first allotments to keep working on the suggested groups that should be prioritized, as determined by the CDC and the state health department. We have given first shots to hospital staff, ambulance employees, skilled nursing staff and patients and some firefighters, as they are often first to arrive for medical emergencies. We also have seen vaccinations at some medical offices. Our next focus will be home care workers, more medical offices, and more seniors.

We have used over half of our first allocations (about 340 doses), and by the end of next week will have used nearly all that we have on hand today. That will mean, at that point, about 600 doses of vaccine will have been given. For perspective that is half again as many doses of flu vaccine that we gave in October, which was the busiest flu shot season that we have seen in years.

We could not do this without help. We have 3 dedicated and extremely hard-working public health nurses, but they cannot possibly do these themselves. The hospitals and clinics have been stepping in to do their own vaccinations as have other qualified groups and we know that they will continue to vaccinate as time goes on, but we will also need volunteers. This is a community wide project and we cannot possibly get everything done that needs to be done without community help.

If you are working in the medical field and can give vaccinations, we NEED YOU! Even if you are an office staff worker, we need you, a big part of this job is signing people up, and directing them to the right place and time, and entering their shot data to the network that will help us get a second shot for them. We will accept anyone with the qualifications, even retirees, if they have the experience and licensure that is required. We have created an online application site for anyone to use, who has an interest in this, and you can always give our office a call as well. The link is posted below.

We want to thank those who have already offered, but we know that this is a several months long project, and we don't want to burn out anyone who has the motivation to help us. We hope to get enough volunteers that we can ask people to contribute only one or two times a week. In the end, we think that at least half the population of Del Norte County will need to be vaccinated. We are pretty certain that it will happen at the prison, but even subtracting staff and inmates, we will need to find a way, or a number of different ways, to vaccinate about 12,000 people, and at least a third of them are over 65, and need to get the vaccine early. On top of that, we have to do it twice; the vaccines we have now need a booster to work at their very best. Like the rest of the country, we have never done this. We know how it should go, and we have projections of what we need to achieve the goal, but we will need help to make it happen, it's that simple.

We will keep everyone posted with developments as they occur, and we will try to make this a weekly report in 2021, but for today, if you are trained in this field and are able to offer some time, please let our department know because that is the first step for us all.

Link to pages for online volunteer application; https://www.covid19.dnco.org/vaccines
---
SHARE →