---
Jessica Cejnar / Monday, Feb. 8 @ 11:59 a.m.
DNSO's New Deputy K9 Named For Local Hero
---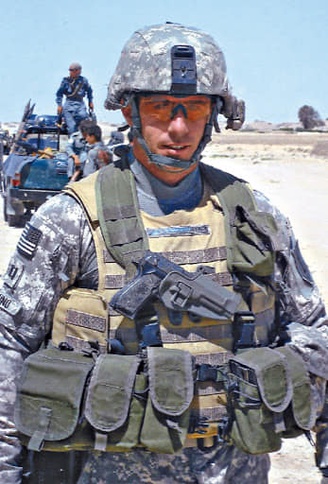 Del Norte County's newest four-legged deputy's new name honors the legacy of a local hero who was killed in the line of duty while serving in Afghanistan.
Capt. Bruno was Panzer when he arrived at the Del Norte County Sheriff's Office about two weeks ago. Less than thrilled with the captain's original moniker, the DNSO took to Facebook to find a new name. It was Del Norte County resident Rich Bruno who naming the deputy K9 after Oregon Army National Guard Capt. Bruno G. de Solenni, a 1994 graduate of Del Norte High School, Sheriff Erik Apperson told the Wild Rivers Outpost on Monday.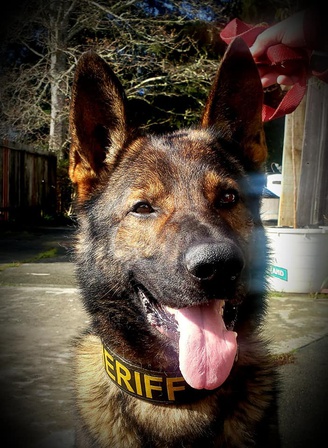 "I went to school with him and his brother, so I've known him for that long," Apperson said. "He is definitely a hometown hero, and we're very veteran proud at DNSO. We have a lot of veterans on our current staff and it just seemed like a great way to honor somebody that I think is one of our local heroes."
De Solenni was killed by a roadside bomb on Sept. 20, 2008 in Kandahar, Afghanistan He was 32-years-old. He had been a crab fisherman and a logger and was working toward his Bachelor's degree from Southern Oregon University in Ashland, according to a report from the Associated Press.
On Monday, Apperson told the Outpost that he reached out to de Solenni's family via his brother, Ricardo, to ask how they felt about their deputy K9's suggested name.
"They called me back that same day and said they loved the idea," Apperson said. "I called Rich Bolen and I said, 'Great idea!' And then we rolled it out. As you can see from the response, the community completely embraces it and loves the idea."
Capt. Bruno is currently bonding with his partner, Dept. MIchael Jensen. According to Apperson, the K9's name not only honors de Solenni's legacy, it reflects a tradition in law enforcement for K9 officers to rank higher than their partners.
Jensen and Capt. Bruno will head off to formal training in March, Apperson said.
---
SHARE →