---
John Ross Ferrara / Monday, Feb. 15 @ 8:50 a.m. / Crime
Crescent City Officer Hospitalized With Minor Injures After Being Attacked By Porch Dwelling Man, CCPD Says
---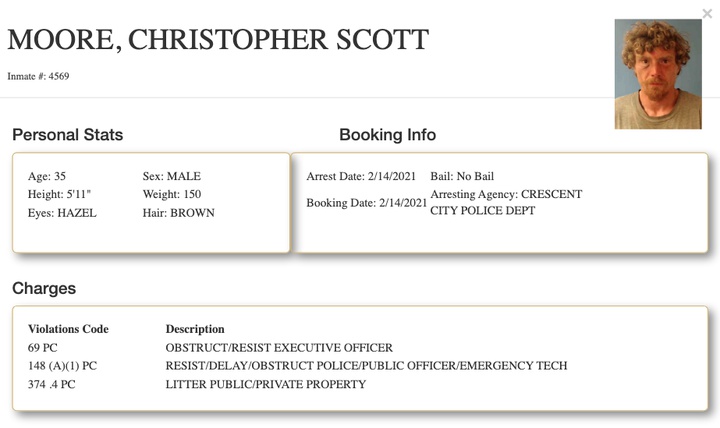 A Crescent City Police Department officer was reportedly hit in the face on the 500 block of H street yesterday by an uncooperative man sleeping on a resident's porch.
When officers arrived on scene, 35-year-old Christopher Moore allegedly struck the officer and resisted arrest.
Officers subdued Moore with the use of a taser and he was booked into the Del Norte County Jail for obstructing and resisting an officer and littering.
The injured officer received medical treatment at Sutter Coast Hospital for minor injuries and is expected to make a full recovery.
---
SHARE →