---
Jessica Cejnar / Thursday, Feb. 11 @ 3:17 p.m. / Business, Crime
Local Boys Surf & Skate Shop Burgled
---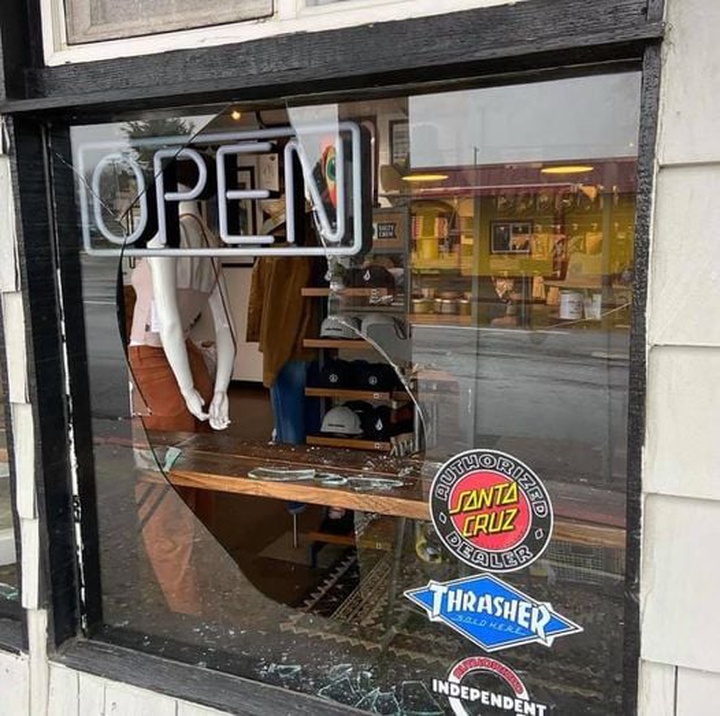 A Santa Cruz longboard were among the items taken from Local Boys Surf & Skate Shop during a burglary early Thursday morning.
The Crescent City retailer also sustained a broken window, according to a Facebook post from the Crescent City Police Department:
BURGLARY CASE 2021-0191:
This morning at about 0500 hours a burglary to the Local Boys Surf & Skate Shop was reported to the Crescent City Police Department. The front window of the business was broken and at least one longboard was stolen from inside the business. Inventory is still being done to confirm if more was stolen. The brand of the longboard was Santa Cruz and the attached picture was provided by the business. If you have any information about this investigation please contact CCPD at 707-464-2133, by email CCPD@crescentcity.org, or call dispatch at 707-464-4191.
Let's get this shared around the social media world and hopefully find the stolen longboard, and who did this.
---
SHARE →