---
Jessica Cejnar / Monday, Feb. 1 @ 5:31 p.m.
Rehwaldt Discusses Vaccine, Tier Status, COVID-19 Variants
---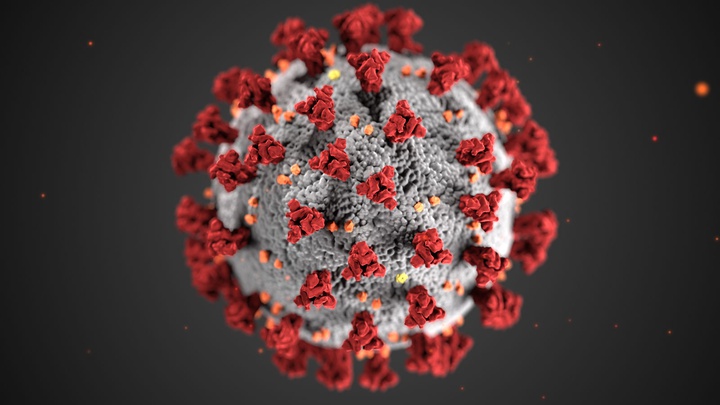 As public health staff begin inoculating food service workers, school staff, seniors and others in Phase 1b, it has begun distributing COVID-19 vaccination to local medical offices.
In a letter to the community Monday, Public Health Officer Dr. Warren Rehwaldt said the Public Health Branch is planning a vaccination clinic this week for those in the Phase 1b category. Distributing vaccine to medical offices will also allow those physicians to give the shot to their elderly patients, he said.
Vaccine supply remains most significant hurdle to this endeavor, but there's not a lot public health staff can do about that, he said.
Meanwhile, one new COVID-19 case was reported to Public Health on Monday, according to the county's Information Hub. No new cases were identified Friday through Sunday.
There are currently 22 active cases in Del Norte County, according to the county. Del Norte has seen 884 confirmed COVID-19 cases and three deaths since the pandemic began.
From Rehwaldt's letter:
There have been a lot of questions this last month about vaccination, and we mentioned last month that we wanted to do a weekly note for a while, that did not happen and we apologize, but it was not through lack of intent. We have been a bit busy.

Vaccination for COVID is pretty much on track as per the plan we submitted to the State Health Department. We are still working with some persons in the 1a category, but we have also moved to top tier in the 1b category in Del Norte County.

We had a drive through clinic for 1a candidates last week, and did over two hundred vaccinations. We plan another similar event this week, moving into 1b candidates. We are also supplying local medical offices with vaccines, so they can start moving through their elderly patient populations.

The biggest problem is vaccine supply, which is true for every county in the state and around the nation. There is little we can do to offset that, other than to be careful about not vaccinating too far in advance. We don't think it helps to have to cancel second doses later on. Fortunately, the CDC experts have given a confident recommendation that a delayed second dose has few consequences.

They are now officially saying that a second dose timing can be extended, and that a second dose of either the Pfizer or Moderna vaccine can be given out to six weeks after the first dose.

In truth, it is probably much longer than that, but this gives us some flexibility in scheduling and doing follow up doses. So far, the reactions that people have experienced are pretty much as expected. The most common complaint is soreness in the arm, or flu-like symptoms for a day or two.

Most of the feedback we have had about vaccination has been good.

A few basic pointers about vaccine:

We think that for now, if you have had the infection and recovered, especially if it has been less than 90 days since you had it, your natural immunity is as good as vaccination. The CDC says that you are eligible, but we think that with the vaccine being as scarce as it is, we would prefer those persons to wait.
If you get your first dose, and then become infected before you get your second dose, you have the option of declining the second dose, but again, the CDC states that you can complete the two doses as planned. The only requirement that is different is that you wait for the second dose until you have finished isolation for the infection itself.
If you think that you are eligible by virtue of age, please contact us at Public Health or your healthcare provider to let them know that you are interested in getting vaccinated. If you have a local medical office, we ask that you contact them first. We or they (your provider office) will get back to you, when a vaccine can be given.
At public health we are in the process of enrolling with a new state-sponsored enrollment program that will make the process of getting a vaccine "appointment" much simpler. Currently we are trying to focus on 75 and above first, but 65 and above, especially with serious health issues are also candidates for vaccination over the next few months. All we (or your healthcare provider) need are your name, date of birth, and you telling us to add you to the lists. Healthcare offices will be vaccinating using their own office information about patients.
If you think that you are eligible by virtue of employment, then let your employer know, and if you are an employer in the 1a or 1b vaccination tiers, then start a list of employees that want to be vaccinated, and let us know who you are. Right now the best route for vaccination of employees is by working with our department.


And, a few words about the other tiers, the Blueprint for a Safer Economy tier system.

We are in Purple, the most restrictive Tier, and there have been a lot of questions about when and how we can move back up the Tiers and start seeing some businesses reopen again.

The state rules are pretty strict for moving UP the Tiers (from Purple to Red, for example), and are different than for moving down the Tiers; we stayed in Orange Tier for a long time last fall, because of some special rules about Tiers that affected small counties.

Those rules, however, were only to prevent unnecessary movement DOWN the Tiers (Orange to Red, for example).

For us to move back up again, to Red Tier, we need to average less than 2 cases a day and hold that for 2 consecutive weeks that are measured by the state health department. The last date of reporting for our current Tier assignment was January 16th, so for those who are following this, everything that has happened since is what will eventually count towards a Tier change.

By the way, our data for daily totals and our running totals are from different sources, so they may be off a little. We wish it were less complicated, but it is what we have to live with for a while longer.

The overall news is encouraging; the Stay at Home order was lifted last month as was the Emergency Brake order (the state order that "froze" us into the Purple Tier). Our case numbers are down and holding for the moment, and this trend is more or less statewide. We think, based on local reporting, that we might be eligible for a Tier change in the next week or two.

Lastly, a few things are on the COVID horizon. There has been a lot of talk about the various mutated strains of the COVID virus (the "variants") that are now circulating. This was not unexpected and for now, they seem to be mostly somewhat more infectious rather than significantly more deadly.

We have known that this was a possibility, indeed a probability, given the nature of the COVID virus. The vaccines that we are using now seem to be working against the new strains, although we have a lot to learn about this yet.

The worst case scenario is a new surge because of the variant strains, and we should all be mindful of this.

There are new vaccines coming out in the near future that should increase the supply and make it even easier to get vaccinated.

There are also new studies being done with our current vaccines to test their use in children and adolescents. There are new testing products that make it possible to self-test at home, and we are going to see some increase in local testing capacity in our county over the next month. All of those things are in the good news category.

So, a mixed report today, but mostly good. With the pandemic now a year out, we need some good news for a change.

Stay safe, and keep wearing a mask!
---
SHARE →