---
Jessica Cejnar Andrews / Thursday, Dec. 23, 2021 @ 11:59 a.m. / Community
Redwood Coast Transit Temporarily Reduces Hours to Account for Sudden Driver Shortage; Regular Schedule to Resume Next Month
---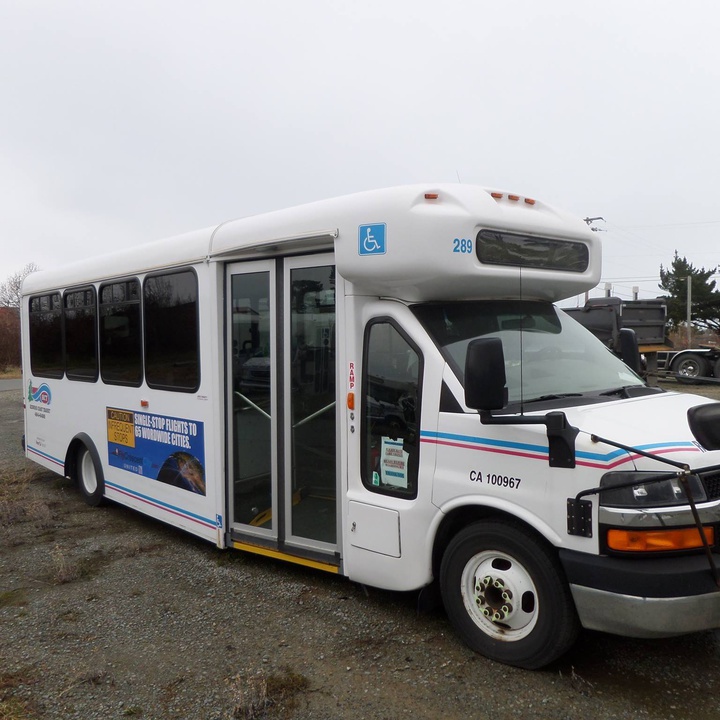 A loss of four drivers in a two-week time span has forced the Redwood Coast Transit Authority to reduce its hours of operation.
Del Norte County's public transit service trimmed an hour from its schedule in the morning and is stopping an hour earlier in the evening, according to RCTA Manager Joe Rye. It has also discontinued its evening trips between Crescent City and Smith River, according to RCTA's website.
However, thanks to a new more competitive wage schedule, RCTA is hiring new drivers, but they won't be available until after the holidays, Rye said.
"We plan on resuming regular service in mid-January," he told the Wild Rivers Outpost on Tuesday. "This will get us through the quiet holiday period."
The reduced holiday schedule is expected to last through Jan. 17.
These schedule changes come as the transit authority continues to experience a reduction in ridership due to the COVID-19 pandemic.
According to Rye, ridership went down between 50-60 percent almost overnight.
In response to the drop in ridership due to the pandemic, Redwood Coast Transit made some changes. This included dropping its midday trip between Crescent City and Arcata and discontinuing its Saturday service between Crescent City and Smith River, according to Rye.
Saturday service to Smith River was restored in October, Rye said. However, RCTA hasn't reinstated its midday trips between Crescent City and Arcata.
"We have a fine line with transit," Rye told the Outpost. "If you do too many changes you'll scare away riders if the service is inconsistent and they can't keep up with what you're doing next."
According to Rye, the reluctance for people to return to public transit during the pandemic isn't unique to Del Norte. Ridership is down 70 percent nationwide, he said. This is partly due to people working from home, though people are making fewer discretionary trips to go shopping or access their medical appointments, Rye said.
"Some measures we've been taking to make the travel environment safe include state of the art air filtration," he said. "There are air filtration machines on every bus and inside our facility where everyone reports to work. We also designed and implemented barriers to protect drivers within the coach from the passengers. We also added an enhanced cleaning regimen to buses every night, so the interiors are as clean as possible when they go out."
For more information about RCTA's schedule, visit its website.
---
SHARE →