---
Jessica Cejnar Andrews / Wednesday, Dec. 22, 2021 @ 4:32 p.m.
Del Norte Public Health Urges Precautions During Holiday Season, Says COVID's Omicron Variant Likely Present in the County
---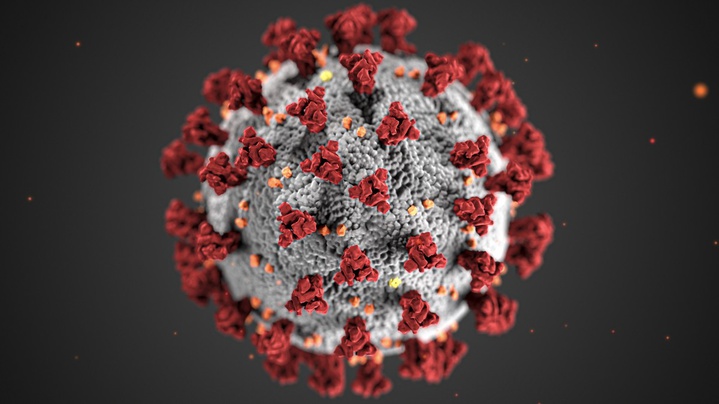 The Del Norte Public Health Branch is urging people to take precautions, including getting vaccinated, boosted and tested for COVID-19 before gathering with friends and family this holiday season.
In a letter to the community Wednesday, Public Health Officer Dr. Aaron Stutz stated that the new Omicron variant is likely already in Del Norte County. He said he worries that with the arrival of the new variant and the holiday season, the local healthcare system could be overwhelmed again.
Stutz's letter to the community comes amid 46 active cases in Del Norte County as of Wednesday. One new case was reported to Public Health on Wednesday. There are currently no COVID-related hospitalizations, according to the county's COVID-19 Information Hub.
From the Public Health Branch's letter to the community:
Del Norte County Public Health is urging residents to take precautions to shield themselves from COVID-19 this holiday season. Please stay safe during the holidays and celebrate in ways that don't spread COVID-19.

Background: The past two years have shown us the unpredictability of the COVID-19 virus and the burden it places on our health care system. This Thanksgiving season already showed us that holiday celebrations can lead to a rapid rise in cases and a similar effect is anticipated for end-of-year celebrations. The combination of the holiday season with the arrival of Omicron variant could cause our local healthcare systems to become overwhelmed with patients again.

Omicron variant: Omicron variant is quickly becoming the dominant strain in the United States and is likely already present in Del Norte County. Omicron variant spreads significantly more quickly than Delta variant and although vaccines are less effective at preventing this, they remain effective against Omicron variant for prevention of hospitalization and death.

Ways to avoid contracting and spreading COVID-19 this season:
1) Consider getting your vaccine if you haven't already. Vaccines are the most effective strategy that we have for preventing death and hospitalization from COVID-19.

2) If you are already vaccinated, consider obtaining a booster shot as soon as possible. These are freely available at various locations around the county.

3) Families with elderly, chronically ill, or very young members should consider avoiding holiday gatherings or risk exposing these individuals to a virus that will kill them.

4) Consider getting tested for COVID in the days prior to attending any family gathering.

5) If you feel sick—even with mild cold symptoms such as sore throat, cough, fever, running nose—you must realize that you are carrying a virus and you must stay home. Do not expose your family members or other members of the public to the virus that you are carrying.

6) Make a commitment to health this holiday season. Consider kicking unhealthy habits such as smoking and drinking alcohol and commit to an exercise routine and healthy eating. Individuals with chronic disease such as diabetes and lung disease, as well as those who are obese are at significantly increased risk for death from COVID.

Latest CDPH Guidance Updates:
• Masking Requirements: Masks are required for all individuals in all indoor public settings, regardless of vaccination status from December 15, 2021 through January 15, 2022 (surgical masks or higher-level respirators are recommended).

• Mega Event Guidance: Updated testing requirements for those who cannot provide proof of full COVID-19 vaccination status to require a negative COVID-19 test within 1 day for an antigen test and 2 days for a PCR test prior to entry into an event.

• Travel Advisory:
• All travelers arriving in or returning to California from other states or countries should follow CDC travel guidance.
• All travelers arriving in or returning to California from other states or countries should test 3-5 days upon arrival.
• All travelers who test positive or develop symptoms of COVID-19 should isolate and follow public health recommendations.
---
SHARE →