---
Jessica Cejnar Andrews / Monday, Dec. 20, 2021 @ 2:34 p.m. / Crime
Crescent City Man Allegedly Installed Hidden Camera in Bathroom He Shares With Other Residents, Including An Underage Girl, CCPD Chief Says
---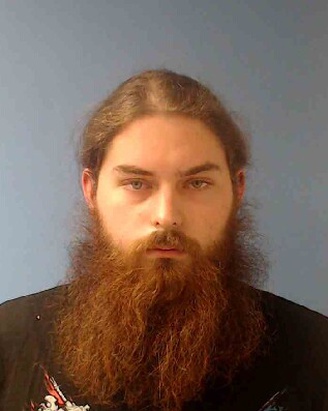 A Crescent City man is facing child pornography charges and charges of invasion of privacy after he allegedly installed a hidden camera in the bathroom of a home he shared with four other residents, including an underage girl.
Crescent City police officers arrested 27-year-old Marcellus Wentz on Dec. 13 at a home on the 1000 block of Pacific Avenue after his housemates found the camera and confronted him, said Crescent City Police Chief Richard Griffin.
CCPD arrested Wentz on charges of writing, selling or disseminating material that depicts a person under 18 years old engaging in a sexual act as well as criminal invasion of privacy.
Wentz was booked into the Del Norte County Jail on Dec. 13. According to the Del Norte County Sheriff's Office's information page, Wentz was released on Friday.
Griffin said Wentz allegedly purchased the camera, which was disguised as an air purifier, from Amazon. Since there is an app associated with the camera, CCPD is in the process of obtaining search warrants for the suspect's cell phone and computer, Griffin said.
CCPD is also in the process of obtaining a search warrant for Wentz's Amazon account to search his purchase history, according to Griffin.
"He may have bought up to two other devices, which one was recovered from the residence also — so two total devices," Griffin said. "We're still going to confirm through records that he purchased those, but there was evidence on scene that led us to believe he was the one that made the purchase on those items."


---
SHARE →