---
Jessica Cejnar Andrews / Monday, Dec. 13, 2021 @ 11:26 a.m. / Crime
Crescent City Man Tried Entering Apartment with a 'Short-Barreled AR-Style Pistol,' Faces Attempted First Degree Burglary Charges with Assault Weapon Special Allegation
---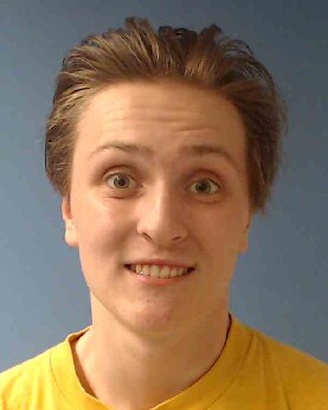 A 20-year-old man faces attempted burglary charges with a special allegation of using an assault weapon after he tried to gain entry into a Crescent City apartment with a loaded short-barreled AR-style pistol on Dec. 4.
Gage Rowen Brassfield is also charged with brandishing a firearm, carrying a loaded firearm in public and possessing an assault weapon, according to Del Norte County District Attorney Katherine Micks. He was arraigned at the Del Norte County courthouse last week, she said.
According to Crescent City Police Chief Richard Griffin, Brassfield allegedly went to an apartment on the 500 block of Pacific Avenue on Dec. 4 looking to confront another man following a dispute they had at Walmart several months prior to the incident.
Brassfield had allegedly brought a short-barreled assault pistol with him that was missing the stock, according to Griffin. Brassfield also allegedly disengaged the bullet button on the weapon, which allows the user to change the ammunition magazine faster, Griffin said.
"The intended victim wasn't home and we had a pretty quick response to the seen as the intended victim's girlfriend saw Mr. Brassfield trying to get into the residence and verbally confronted him," Griffin told the Wild Rivers Outpost.
Sgt. Anthony Lopez arrested Brassfield without incident and searched the area, Griffin said. During a secondary search, Lopez found the gun hidden behind a nearby apartment.
Lopez arrested Brassfield on suspicion of attempted murder, Griffin said. While shots weren't fired, Griffin said, Brassfield went to that apartment "with intent."
"He took that step toward committing the crime, that's why it was an attempted homicide," Griffin told the Outpost. "We don't know why else he would have tried to gain entrance in the residence with a loaded gun. He had no other purpose of being there."
Brassfield is currently at the Del Norte County Jail with a bail set at $25,000. He is due in court today for a bail review hearing, according to Micks.
---
SHARE →