---
Jessica Cejnar Andrews / Monday, Dec. 13, 2021 @ 12:09 p.m. / Crime
Alleged Burglar Collected Tools and Hid After Hours at Home Depot, CCPD Says
---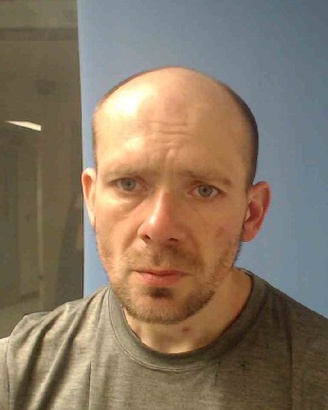 Crescent City Police Chief Richard Griffin says his officers have been responding to increased reports of commercial theft lately, but arresting someone who had allegedly spent the night at Home Depot is a new one.
Nikolay Mishkov, 37, allegedly collected "a bunch of tools" and hid behind a Carhartt jacket display waiting for staff to close up for the night, according to Griffin. The police chief thinks Mishkov hid in the store on Dec. 4 and left with the tools on Dec. 5.
Staff notified police of the theft at about noon on Dec. 5 and, while officers were unable to locate anyone, they identified Mishkov off surveillance footage at the store, according to Griffin.
"On the 7th, he showed back up and staff recognized him," Griffin told the Wild Rivers Outpost. "We responded and detained him as he was leaving up Cooper Hill and was able to identify him and arrest him for that."
According to Griffin, Mishkov, who was wearing the same clothes he was caught on surveillance camera wearing, allegedly had a can of spray paint and a pocket knife that belonged to Home Depot on him when officers arrested him.
According to Griffin, officers also recovered about $1,500 worth of stolen tools after arresting Mishkov.
Mishkov faces charges of grand theft, receiving known stolen property, misdemeanor shoplifting, possessing burglary tools and burglary, according to Griffin.
---
SHARE →