---
Jessica Cejnar Andrews / Thursday, Aug. 26 @ 1:55 p.m.
At Feinstein's Request, $3 Million for DN Jail Renovation Included in Senate's 2022 Agriculture Appropriations Bill
---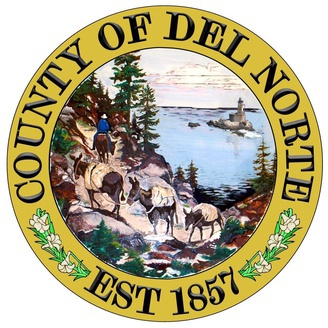 Though it's a "long way from being finalized," $3 million to renovate the Del Norte County Jail will be included in the 2022 appropriations bill for the U.S. Department of Agriculture and the Food and Drug Administration.
Greg Burns, of Thorn Run Partners, Del Norte County's lobbyist in Washington D.C., told supervisors Tuesday that U.S. Senator Dianne Feinstein agreed to submit the county's request for federal dollars for the project.
Burns submitted the request to Feinstein and her colleague, Senator Alex Padilla, after making an unsuccessful request to Congressman Jared Huffman for jail renovation project funding to be included in his annual request for Community Funded Projects dollars.
Huffman could only request monies for 10 projects in his district through the Community Funded Projects program, Burns said.
"It was disappointing at the time, but we also submitted a request to senators Feinstein and Padilla," Burns told supervisors Tuesday. "Senator Feinstein, in particular, appreciated the county's request and asked for the funding from the fiscal year '22 agricultural appropriations bill that among other things provides funding to the Office of Rural Development and the Department of Agriculture, for which your project is eligible for funding."
One of three bills the U.S. Senate Appropriations Subcommittee approved earlier this month, the bill provides $25.855 billion in discretionary funding to support federal agriculture and nutrition programs in the 2022 fiscal year.
Burns said it was unlikely that the Senate would consider the appropriations bills on the Senate Floor, though that's unrelated to the county's specific request. However, he said, ultimately the Senate bills will likely be accompanied by similar versions from the U.S. House of Representatives.
"People believe that the new earmark process has worked well this year and there is a general feeling that projects that have received funding are good projects that are worthy of federal support," Burns told supervisors. "I think barring a catastrophe, they anticipate that if your project is in an appropriations bill, it would be funded at the end of the year."
The Del Norte County Jail was last renovated in the 1990s, Del Norte County Sheriff Erik Apperson told the Outpost in May. It houses about 100 inmates and collaborates with the Department of Health and Human Services and the Behavioral Health Branch to provide services.


---
SHARE →