---
Jessica Cejnar Andrews / Wednesday, Aug. 25 @ 4:36 p.m. / Community, Local Government
Housing Now! California ED Says Organization Not Behind 'Pre-Suit Demand Letter' To CC Harbor on Behalf of RV Park Tenants
---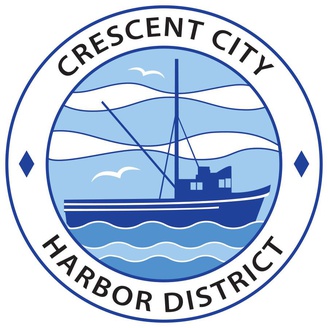 Previously:
• Housing Advocacy Group Representing Bayside RV Park Residents Files State Claim Against Crescent City Harbor
• Crescent City Harbor Commissioners Refute Claims That Bayside RV Park Residents Will Be Evicted During Potential Revitalization Project
###
The executive director of a nonprofit housing advocacy organization is denying that it sent a letter to the Crescent City Harbor District threatening legal action if it continues with plans to redevelop Bayside RV Park.
Francisco Dueñas, Housing Now! California's executive director, said the Aug. 10 "pre-suit demand letter," sent to the Harbor District and copied to the Wild Rivers Outpost, did not come from his organization and he couldn't vouch for any legal claims it makes. .
The letter's author, Gabriella Contadino, does not work for Housing Now! California, Dueñas said, and her stated position, "Northern California litigation coordinator," doesn't exist within the organization.
"We work on promoting policies to prevent evictions and displacement, but we focus our work at the state level and let our local partners lead on local issues," Dueñas told the Outpost via email Tuesday.
Dueñas said several people contacted Housing Now! about the issue at Bayside RV Park
In addition to sending the "pre-suit demand letter" to the Crescent City Harbor District Board of Commissioners, Contadino copied Harbormaster Tim Petrick and Alex Lemus, of Renewable Energy Capital LLC.
Lemus is spearheading the $2 million-$2.5 million beautification project at Bayside RV Park as part of a larger redevelopment project at the harbor. This project also includes potential changes to nearby Redwood Harbor Village RV Park, which, like Bayside, is owned by the harbor.
According to Lemus's Aug. 3 proposal to harbor commissioners, that redevelopment plan includes placing Airstream trailers and cabins in "strategic areas" throughout Bayside RV Park to promote overnight stays.
In her "pre-suit demand letter," Contadino claimed that those cabins could potentially displace 100 permanent residents at both Bayside and Redwood Harbor Village. The Harbor District's assurances resident's aren't in danger of eviction is "smoke and mirrors," Contadino's letter stated.
In an Aug. 10 email to the Outpost, Contadino said she was acting on behalf of six RV park residents, though others were interested in being represented.
Further attempts to contact Contadino, both via email and on Facebook, were unsuccessful Wednesday. A phone number for Contadino was also unavailable.
On Wednesday, Petrick said though the Harbor District received Contadino's "pre-suit demand letter," it is ignoring it. The Harbor District has not issued eviction notices to Bayside and Redwood Harbor RV Park tenants and the legal points Contadino's letter makes are factually inaccurate, Petrick said.
"Our general counsel reviewed it and they said this is nothing," he told the Outpost. "As of right now we're not responding to it anyway."
Petrick said a handful of RV park tenants are operating off incorrect information. The Harbor District is looking to create some "beautiful revenue-building things here," he said, but a schedule for those improvements has yet to be established.
At the district's Aug. 3 meeting, Petrick told RV park residents that it'd likely be six months to a year before they're asked to leave. However, under the California Coastal Commission, the port isn't zoned for long-term tenancy, Petrick told the Outpost on Wednesday.
"There will eventually be a push to move our tenants elsewhere," he said. "But when we do that, there will be assistance. There will be programs that we tap into to help them find another place to live. But, like I said, that's not on the schedule to happen any time soon."
There is also a moratorium on evictions still in place because of the COVID-19 pandemic, Petrick added. He noted that the moratorium is limiting the the Harbor District's ability to move problem tenants out of the park.
"It's a very complicated issue as to what laws are applying in any given circumstance and it's frustrating for a lot of our tenants," he said. "We have some great tenants and we've got some problem tenants and we can't do anything about the problems right now."
Petrick said Lemus will discuss his redevelopment plan with
Crescent City Harbor Commissioners at future meetings. The next Crescent City Harbor District meeting is scheduled for Sept. 7.
---
SHARE →